'The Good Place': D'Arcy Carden Says Playing Her Castmates Was Hard for 1 Unexpected Reason
When it comes to The Good Place, no cast member played more roles than D'Arcy Carden. Carden brilliantly portrayed everyone's favorite "not-a-robot", Janet, who was an informational database in the form of a human woman. But, Good Janet was just the tip of the iceberg for the actor. She also played several rebooted versions of Janet as well as Bad Janet, Neutral Janet, and Disco Janet. At Micheal's request, she even transformed into Jeanette, an assistant with a penchant for saying inane colloquial phrases.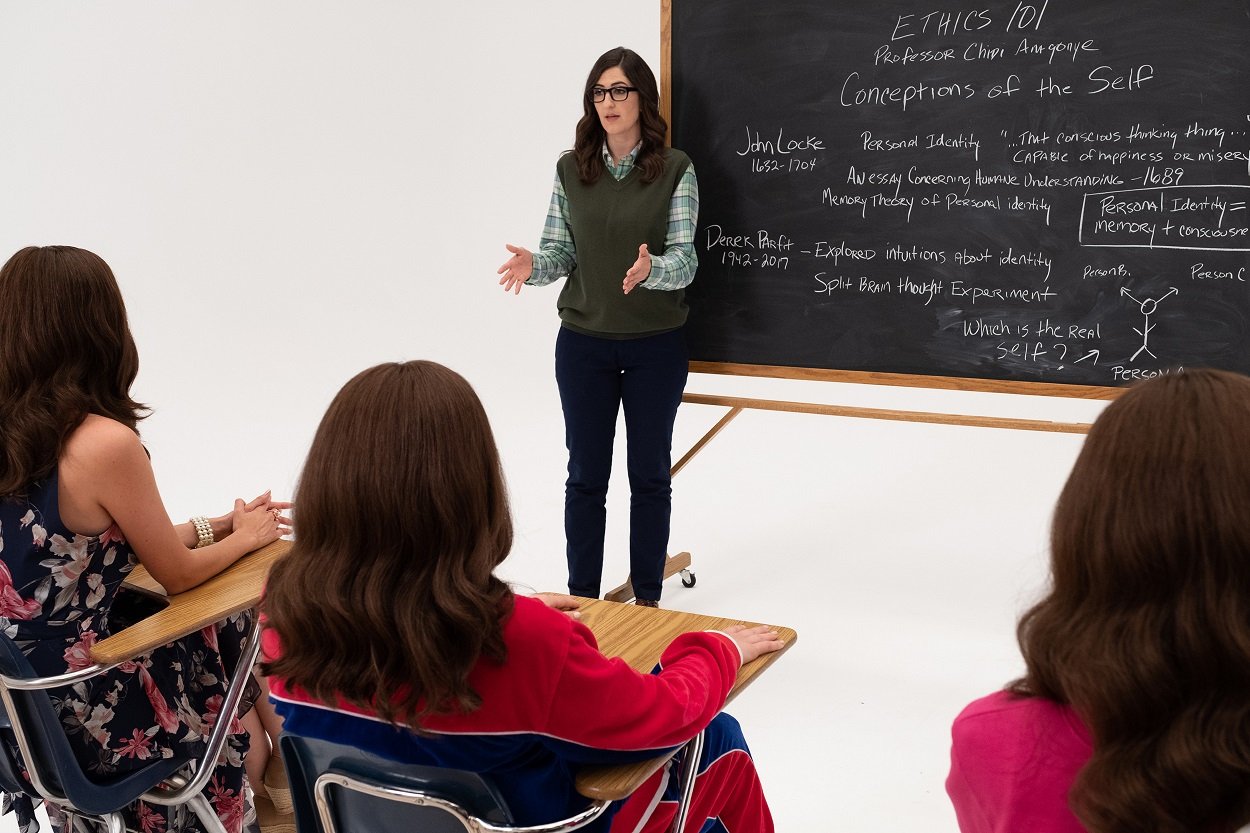 Coming from a background in improv, Carden thoroughly enjoyed playing several versions of Janet for The Good Place. When she was cast, the show's creator, Mike Schur, informed her that there would be a Bad Janet. But, Carden believed that another actor would be cast to portray her. She was thrilled to get the opportunity herself and grew to love each additional rendition of Janet. However, switching back and for the between characters wasn't the easiest thing for Carden to do.
D'Arcy Carden on playing multiple roles in 'The Good Place'
In a recent interview with the A.V. Club, Carden shared some insider information on what it was like to play so many different roles on The Good Place. According to the Emmy nominated actor, the most difficult part was not creating different personas for each Janet but the changes to her hair and makeup that each character swap required.
RELATED: 'The Good Place' Series Finale Originally Had a Different Ending
"One thing about it is that going from Good Janet to Bad Janet or Bad Janet to Good Janet takes a long time," The Good Place cast member shared. "So much longer than I thought. I've been doing this a long time—I know how wigs work, and stuff like that. But I remember thinking that we'd just pop the wig on and pop it off. It would almost be easier if I fully showered in between—you basically have to go back to zero for each of them. And we found that going from Good Janet to Bad Janet was easier than the other way. Trying to scrub off that black eye makeup for Bad Janet—it takes a while."
Carden reflects on playing her fellow castmates in the 'Janet(s)' episode
One particular episode of The Good Place in which tons of costume changes were required for Carden came in the third season. In the episode, aptly called "Janet(s)", the actor not only plays Good Janet and Neutral Janet, but also four of her fellow cast members as a Janet also. While most fans would think that it would be hard for Carden to play six different characters so well, she shared that getting the characters down was actually the easy part.
"I feel like people ask me if it was hard to go from one to the other, and it wasn't," Carden shared about playing her castmates in 'Janet(s)'" "That wasn't the hard part—the hard part was getting changed and not wasting time and all that. I think because of years doing sketch and improv at Upright Citizens Brigade, where you would play anywhere from five to a hundred different characters per show, that became part of what I am able to do—or what I love to do, I should say," The Good Place star added.
'The Good Place' earned Carden her very first Emmy nomination
Clearly, Carden has a knack for utilizing her range in fun and compelling ways. We can certainly see why her time on The Good Place earned her her first Emmy nomination. Personally, we can't wait to see what character(s) she portrays next.