'The Good Place': How 'SNL' Led to Kristen Bell Joining the Show
Kristen Bell has had her fair share of good roles in Hollywood. She's been a key voice behind franchises like Gossip Girl and Frozen, and also acted in some truly fun films like Forgetting Sarah Marshall and Bad Moms. But, The Good Place holds a special place in Bell's heart. In fact, she cites playing Eleanor Shellstrop on The Good Place as four of the happiest years in her life.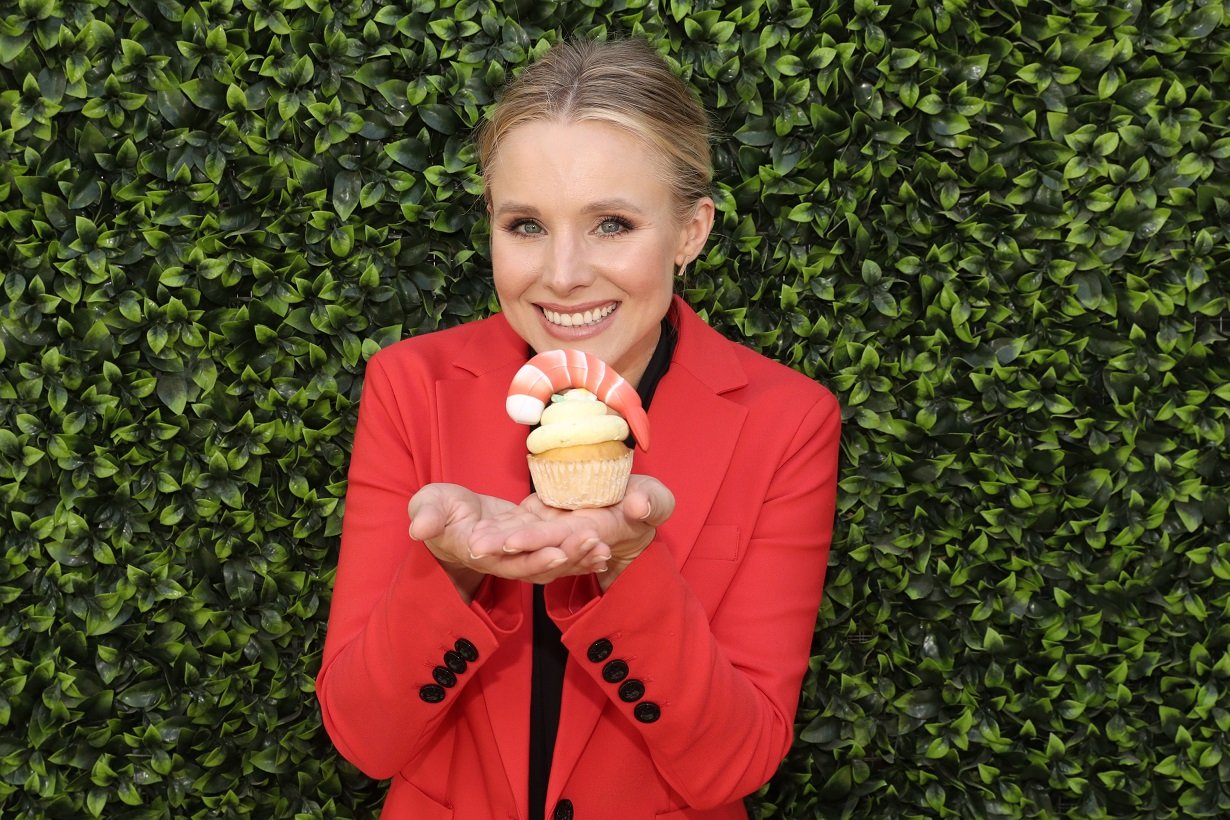 But, just how did Bell land a role in the hit NBC comedy? She, along with Ted Danson, were the only two members of the cast who knew what the premise of the show was going to be. Rather than audition for the role, like her fellow castmates, Bell was personally tapped by Mike Schur (who created the series) to come aboard the project. The pair originally met on the set of Saturday Night Live (SNL) when Bell was only a teenager.
Kristen Bell met 'The Good Place' creator on the set of SNL
"Mike Schur and I met when I was 18 years old in the halls of Saturday Night Live where he was the head writer and where one of my friends was an intern in the set design department. And I was like, 'Ooh, can I come with you?' And we had met a few times because we both were children there. And then throughout the course of the next 15 years, I'd run into him and I always just adored him. And then when he started to create the best television out there with The Office and Parks [and Recreation] and Brooklyn Nine-Nine, I was always desperate to work for him but I didn't think he remembered me," Bell shared with Vanity Fair.
But, it turns out that Schur had admired Bell from afar also and she came to mind when he was getting the ball rolling for The Good Place. "And then one night I got a call on my voicemail that said, "Hey Kristen, it's Mike Schur. 'I'm not sure if you remember me but I have this project and I think you need to be a part of it.' And I was like freaking out," Bell recalled.
How Bell joined 'The Good Place' cast
What followed was not the traditional audition process, but rather a passionate conversation between the pair. "And we sat down for lunch, for like a four-hour lunch, and discovered we were both very preoccupied with what it means to be a good person. So it was just like all these stars aligning of me finally being able to work with Mike, getting the opportunity of my dreams, having it be the subject matter of my dreams and living out the happiest four years I've had," Bell said of her time working on The Good Place.
Clearly, Bell and Schur created something really unique and wonderful together. Bell, along with the other cast members, was able to bring incredible depth and nuance to Schur's vision. Bell may have been cast in an unconventional way, but clearly she was the right actor for the job.