'The Good Place': Jameela Jamil 'Couldn't Stand' Her Character Tahani
Acting requires the skill of stepping into another identity, and that can be a lot of fun for stars who get to play a part that they adore. The flip side of that, of course, is that plenty of actors take on roles playing characters they don't particularly like — or even those they downright loathe. It turns out that Jameela Jamil was not a huge fan of her character Tahani on The Good Place — at least at first.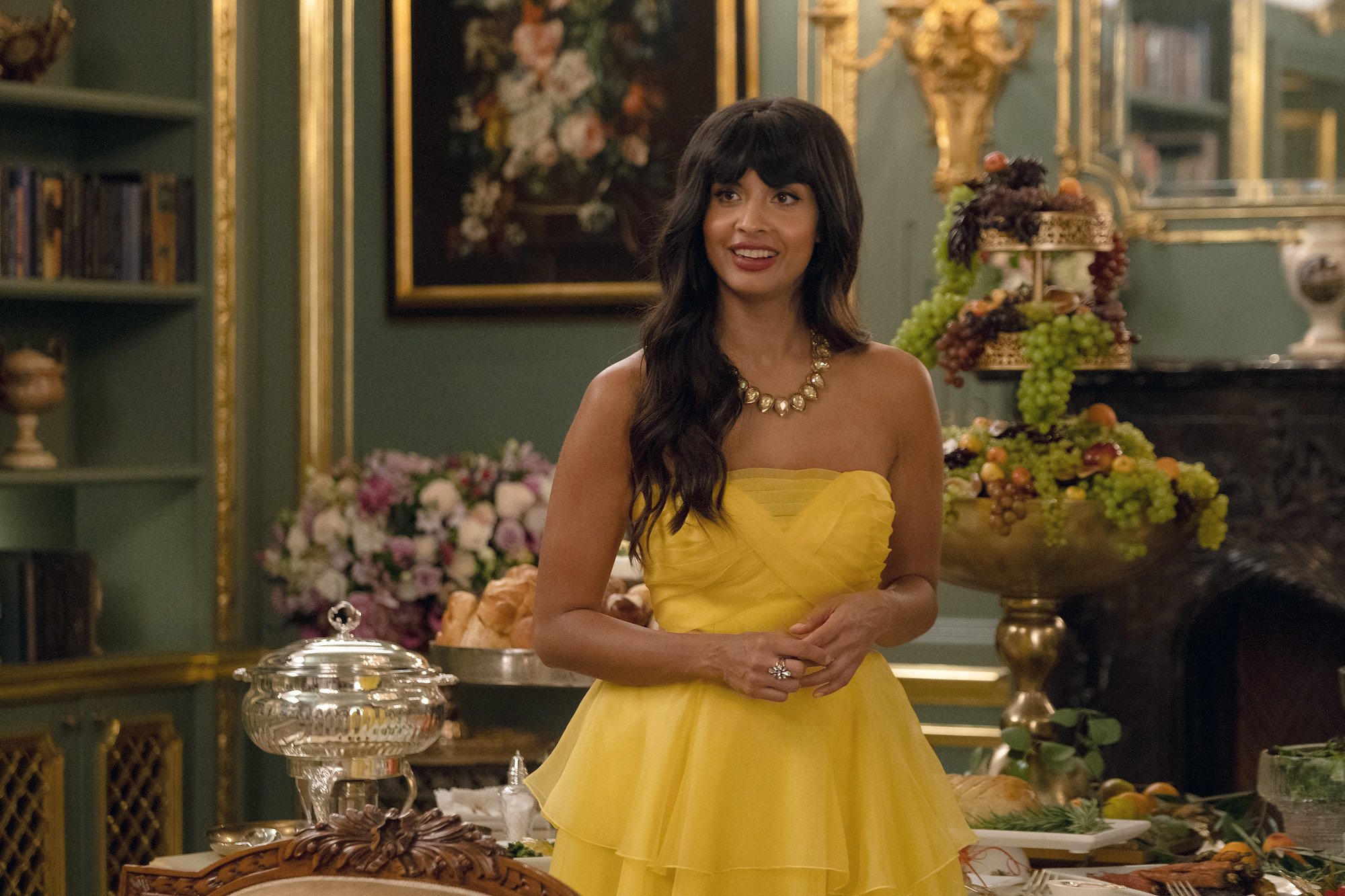 'The Good Place' was an NBC sitcom about philosophy
Premiering in 2016, The Good Place was an ambitious sitcom from Michael Schur — creator of The Office and Parks and Recreation. The premise evolves from season to season, but it starts with a character named Eleanor (Kristen Bell) who is wrongly placed in a heaven-like afterlife called simply "The Good Place."
She asks another newly-dead resident of her paradise neighborhood for help hiding her real identity, and soon she's learning ethics lessons from the former philosophy professor. Over time, the show reveals many twists and turns.
Eventually, the show enters into a massive exploration of the human condition and asking hard questions about what it means to be a good person, what we owe to each other, and how harshly we should judge someone for the choices they make within a complicated system of unintended consequences. 
Jameela Jamil played Tahani Al-Jamil 
There are six main stars to The Good Place: four humans, one reformed demon, and a Janet. Jameela Jamil plays one of the four humans, a former socialite named Tahani Al-Jamil. As each of the humans represents a different flaw taken to the extreme, Tahani certainly is an over-the-top character. 
Constantly name-dropping the celebrities she knew on Earth and overly concerned about her own status, Tahani can be grating. Over time, viewers see that her flaws are rooted in deep insecurity sown by her own family dynamics, and Tahani's growth is one of the show's delightful paths that illustrate redemption and change. 
Jameela Jamil was not a Tahani fan 
When Jameela Jamil stepped into the role of Tahani, she hadn't had a lot of acting experience. That made figuring out how to portray the snobbish beauty in a way that would translate to sympathy for fans a real challenge, and Jamil had to deal with complex feelings about her character herself. 
As Mental Floss explains, Jamil found Tahani to be "a nightmare." She went on to say "I could never be friends with someone like Tahani." That said, Jamil found the initial loathing — which mirrors the way fans are likely to view her at first — to be a fun part of the challenge.
"I've grown to love her over season two. I couldn't stand her in season one—I love playing her, but couldn't stand her. But in season two, I'm warming to her, and that's the power of Mike and the writers," Jamil explained at the time. Considering that by the time the series finale ends with Season 4, Tahani is one of the characters who has grown the most, it's safe to bet that Jamil found a way to love who her character became.