'The Good Place': Janet Is 'Not a Girl' or a Robot but Even D'Arcy Carden Doesn't Know What She Is
When D'Arcy Carden auditioned for a coveted spot in The Good Place cast, she had no idea what she was getting into. Because the show was created by the uber-successful Mike Schur, of Parks and Recreation and Brooklyn Nine-Nine fame, there was plenty of secrecy surrounding it. In fact, a third of The Good Place cast was intentionally kept in the dark about the premise of the show for the majority of the first season.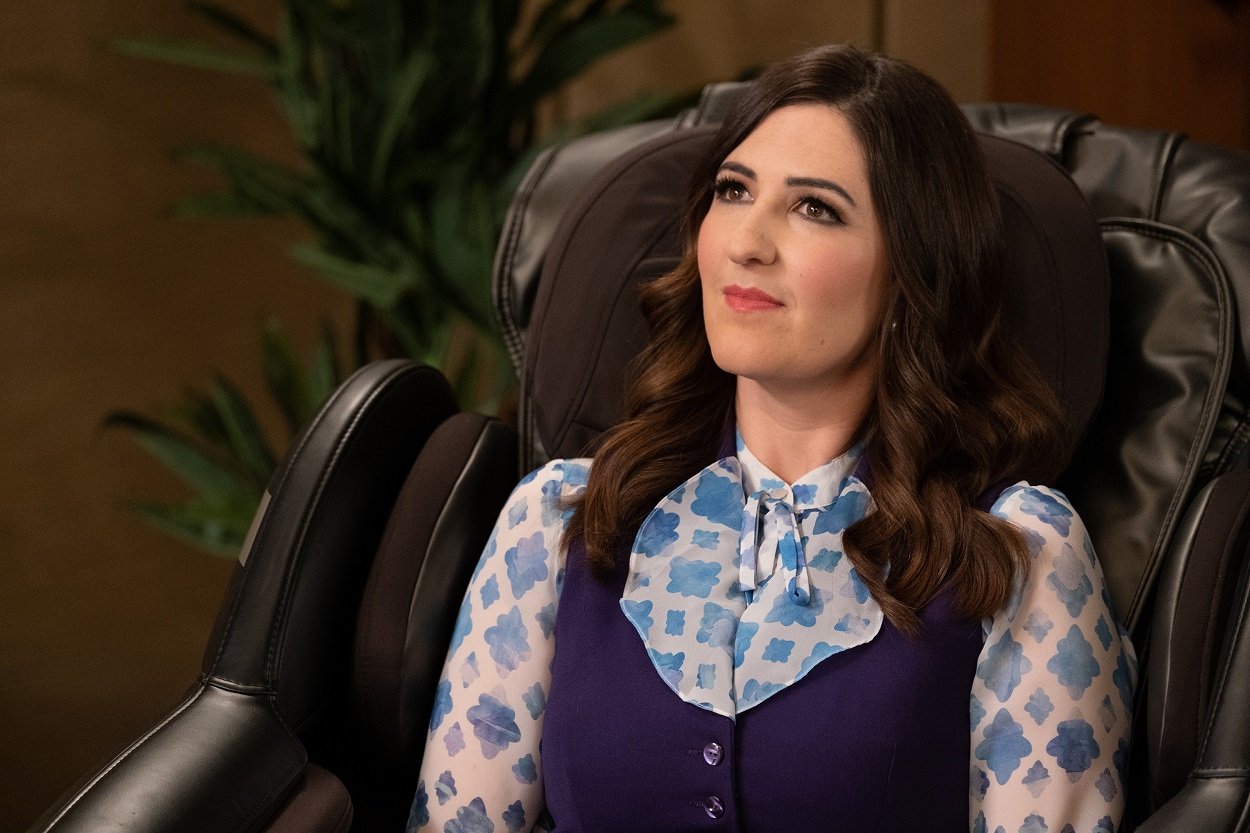 Carden, of course, had no idea that she was eventually going to play multiple different versions of her beloved character, Janet. In fact, the character description for Janet that was given to her for her audition was something of a customer service representative. Schur intentionally hid the fact that Janet was some form of non-human artificial intelligence from Carden until after she officially nabbed a spot in The Good Place cast.
D'Arcy Carden's role in 'The Good Place' cast continued to expand each season
Naturally, Carden was pleased when she learned that she'd have the opportunity to play not just "Good Janet" but a whole host of other renditions of her character also. During her tenure in The Good Place cast, the actor also got to play Bad Janet, Neutral Janet, Disco Janet, and the Janet versions of the four humans. This is, of course, in addition to all the rebooted versions of Janet.
But what exactly is Janet? Fans of the show can say with certainty that Janet is neither girl nor a robot, but it's hard to describe what exactly the character is. In an interview with Gold Derby, Carden revealed that even she struggles to define her character. "Mm. Not a girl. Not a robot. What the hell is she?" The Good Place star pondered. "The thing is, Mike Schur could answer this question, I feel like, but I can't."
Carden unpacks her beloved character
Continuing on, Carden revealed the she had to think of her character as somewhat of a human for the sake of acting. "I can't think of her as a computer." The Good Place cast member shared. "As an actor, I have to imbue her with humanity otherwise I don't think I can play her. I don't know how to act a computer or act an A.I. So I had to find humanity in other ways and some of that would be I think she has a very childlike innocence so I could find innocence and vulnerability as she evolved. I would love if Mike could just pop in right now and explain her. I wonder what does she look like inside, if you could peel her back? Over time she certainly became more human. I don't think she has organs inside of her and a heart but I think that she has a soul. Does that make sense?"
Carden's description of her character makes plenty of sense to us, however, it would be interesting for The Good Place creator to weigh in also. But perhaps part of what makes Janet such a great character is her undefined quality. Perhaps the magic of Janet, much like the magic of the afterlife she was built for, rests in the unknown.