'The Good Place': These Two Cast Members Are Best Friends in Real Life
There are plenty of lessons that The Good Place managed to teach its viewers in four short seasons. But, perhaps the most salient lesson was the value of friendship. Though the characters went through plenty of strange situations throughout the series, ultimately they always managed to find joy in one another. And while the cast of The Good Place was able to form strong bonds throughout the show's tenure, two of the actors were actually best friends long before they were cast the show.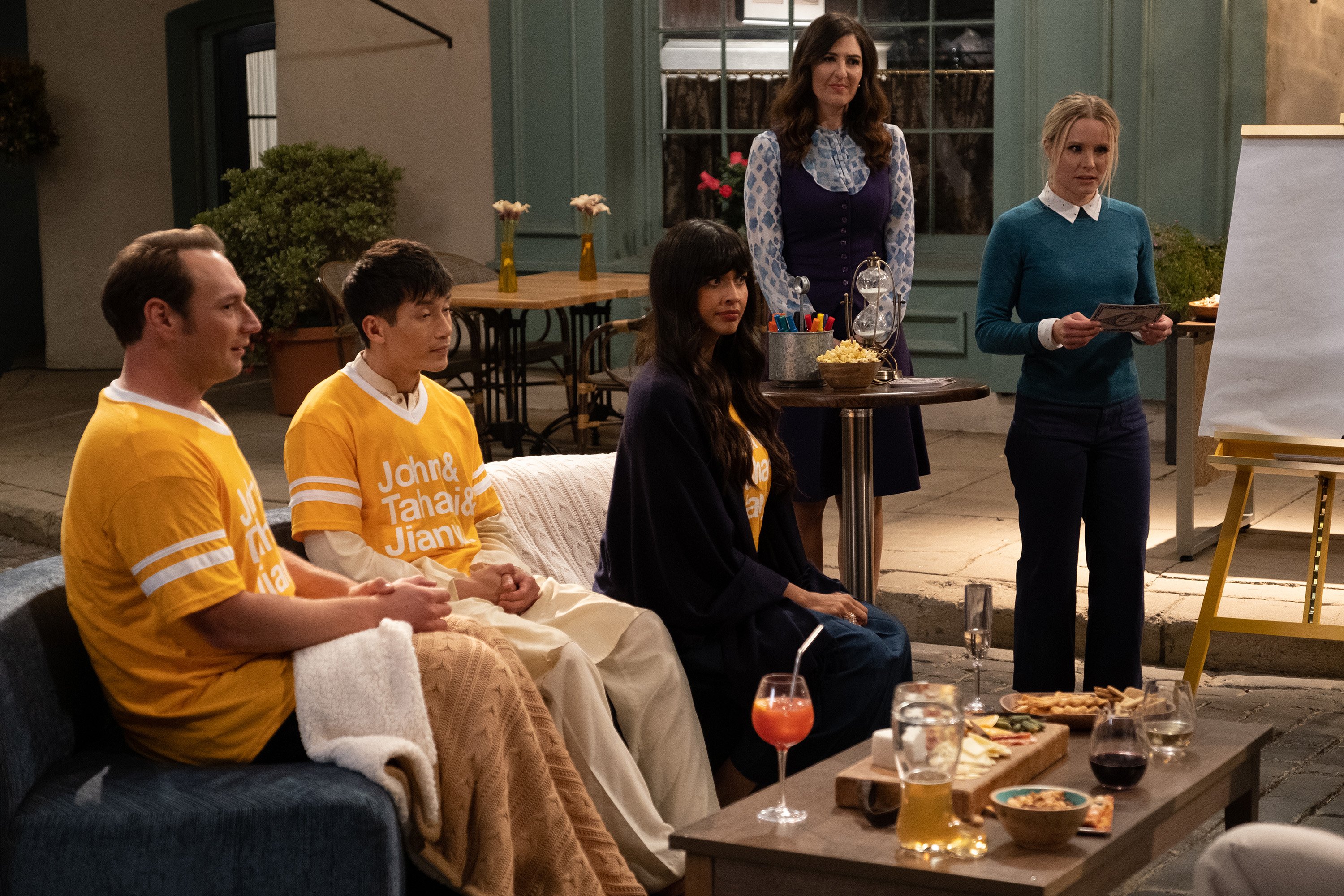 D'Arcy Carden and Brandon Scott Jones haven't made it a secret about how much they love each other. Though their characters don't interact much during The Good Place, that hardly stopped them for enjoying their time on the show together. Carden, who plays the role of everyone's favorite "not a robot", Janet, was thrilled when Jones was cast to play the role of John Wheaton in the series.
D'Arcy Carden and Brandon Scott Jones were friends way before they were castmates
Fans will recall that Jones' character, John, was the gossip-hungry human sent to the afterlife in order to test Tahani. He appeared in nine episodes of A Good Place and added more humor and a flair for the dramatic. Carden was especially happy that one of her best friends was cast on the show and she shared her enthusiasm on social media.
"Having one of my favorite humans, BRANDON SCOTT JONES, on the last couple eps of @nbcthegoodplace BRINGS ME IMMENSE AND IMMEASURABLE JOY," Carden captioned a handful of pictures of the pair of them that she posted to her Instagram page. "I love @brandontakespictures and so do you!" The Good Place cast member declared.
Filming 'The Good Place' together was super special for the besties
In fact, working alongside her bestie was one of Carden's top three memories from her time on The Good Place. In a recent interview with Goldderby, Carden marveled at the wonder of filming an episode with her fellow castmate, Jones.
"We rarely have night shoots," Carden began, setting the scene. "We had one where we were playing Pictionary, it comes to life and freaks us all out. We felt giddy and high. Brandon Scott Jones is one of my oldest best friends from New York and in between one of the takes we walked off to get snacks and had tears in our eyes. We were like, 'This is the best. How did we go from doing comedy in a theatre from the bottom of a basement in New York to working on a show like this," the actor recalled of her time working on The Good Place with her old friend.
Jones reflects on a special moment in season 4 of 'The Good Place'
For his part, Jones has also shared how special and memorable that particular moment was for him. In an interview with Afterbuzz TV, he recollected about the same night when he and Carden were shooting The Good Place. "It was like a beautiful night out and we were all like cozied up in this, like, little, like, area, and I remember, I think I turned to D'Arcy and I was just like 'I think this is, might be the happiest I've ever been,'" Jones revealed. It's great that these friends were able to share such a special moment together. We can't wait to see what they do next.