William Jackson Harper Considered Quitting Acting Before Joining 'The Good Place' Cast
It's hard to think about the cast of The Good Place without thinking about William Jackson Harper. Playing the role of moral philosophy professor, Chidi Anagonye, Harper was the heartbeat of the show in a lot of ways. Though Chidi is often riddled with anxiety, indecision, and an unyieldingly strict moral code, his generally caring and sweet nature more than makes up for the more annoying aspects of his personality. A perfect balance to Eleanor's selfish and carefree demeanor, Chidi is a big part of what makes the hit NBC comedy so great.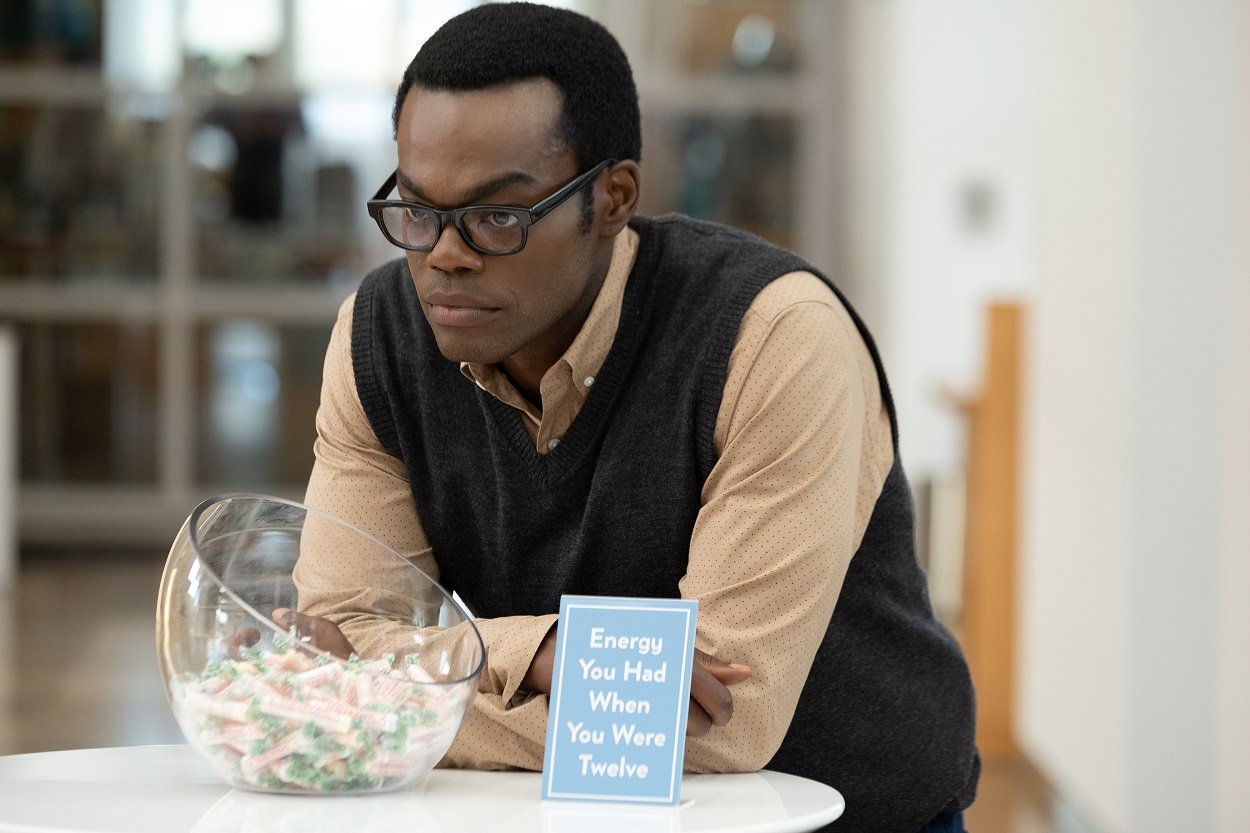 William Jackson Harper earned an Emmy nomination for his portrayal of Chidi Anagonye
Fortunately, Harper was recently recognized for the hard work that he did on The Good Place. His work on the fourth and final season of the show actually earned him his first Emmy nomination for Outstanding Supporting Actor in a Comedy Series. Though the nomination was clearly earned, Harper confessed that he didn't see it coming. In an interview with Gold Derby, Harper shared that while he hoped that the show itself would get some recognition, he never expected his name to be called.
The actor considered quitting acting before being cast in 'The Good Place'
But, his Emmy nomination is far from the only reason that Harper holds The Good Place so near and dear to his heart. He also credits the role for keeping him in an acting career path. In fact, prior to being cast as Chidi, Harper was seriously considering quitting acting for good. 
"Before this opportunity came to me, I was thinking about giving it up," Harper confessed about his tenure on The Good Place. "And just being reassured that good things can happen and that you can have dreams come true, that's what this whole experience has been for me. So I think just living in that place of having a huge lifelong wish being fulfilled and having that go away, I'm gonna miss that."
Filming the Season 4 series finale was especially difficult for the cast
Of course, Harper isn't the only cast member of The Good Place who really struggled with saying goodbye to the series. Much of the cast described wrapping up the show after only four seasons as extremely emotional. Though everyone felt that the show had reached a natural ending point, it certainly didn't make the farewells any easier. Fortunately, the cast was able to use their real emotions in their final moments of the show.
"Going through those very real goodbyes with my castmates really informed a lot of the emotion of that episode for all of us," Harper shared about filming the series finale of The Good Place. "It was especially poignant for me because this show has been such a turning point for my life in general so to end this chapter is really, really bittersweet."
Harper credits 'The Good Place' for giving him more time in the industry
Harper continued on to share that having the opportunity to play Chidi has given his career a sense of longevity. "This is a moment that kept me on the path for my life in a lot of ways. Being on The Good Place and working with such good people on material I really believed in and really enjoyed, this is one of those things that gave me a little more time in this industry," he stated. It's clear that the cast of The Good Place cast is going to miss the show just as much as the fans. But, we look forward to seeing what Harper does next.