'The Good Place': William Jackson Harper Had to 'Figure Out How to Not Be Scared' of His Co-Star
'The Good Place' star William Jackson Harper confessed that it took some time to stop feeling scared of one co-star. Here's why.
The cast of NBC's The Good Place displayed remarkable on-screen chemistry during the entire series run. But William Jackson Harper confessed that it took him a while to stop feeling a bit scared of a particular co-star. Here's why.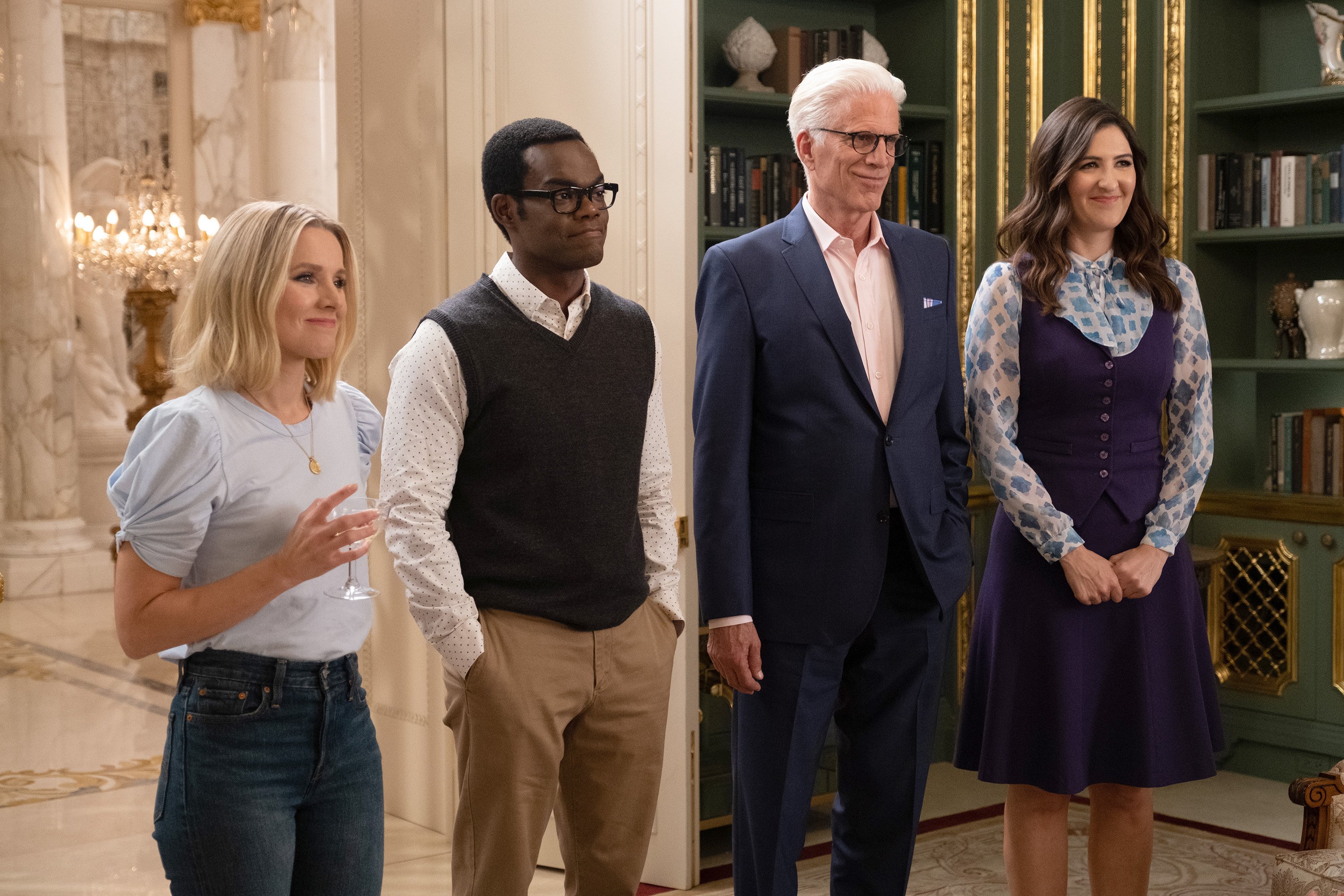 William Jackson Harper called his 'The Good Place' co-star 'an amazing actress'
Much of the appeal of The Good Place lies in the incredibly likable cast. For four seasons, Harper worked alongside Kristen Bell, Ted Danson, D'Arcy Carden, Jameela Jamil, and Manny Jacinto. The actors embodied humor and heart in the fantastical story they brought to life.
In the finale, Harper partnered with his frequent scene partner, Bell, in a particularly heartfelt scene. In the memorable moment, his character Chidi pondered the meanings of life and death.
Deadline asked Harper about what it was like sharing that experience with Bell. In his eloquent response, he provided insight into that scene, the final episode as a whole, and what it was like working with such an "amazing actress."
Well, Kristen is an amazing actress and so available and so sharp and so quick and so present in every moment. That I feel in particular, that moment, I think I had a lot of the words in that thing, but I think that the real impact came from Kristen's reaction. That's what I think. I think that's where the audience is. They're with her and they're hearing these things and she's reacting in a way.

I think that she was just hitting something so truthful that it really landed it. Her work that entire last episode was just always so raw and truthful and real and beautiful. And it's just hats off to her, because I feel that's the thing that actually gives you the impact, is having a scene partner that really stayed with you.

There are actors that just kind of wait and say their lines. And then there are actors that are with you the whole way. I think that's where the poignancy came from.

William Jackson Harper to Deadline
William Jackson Harper admitted he had to get past being scared of Kristen Bell at first
Aside from her outstanding talent, Harper also praised Bell's warmth, humor, and wit. Still, the star admitted to Deadline that it took him a while to stop feeling a tinge of fear about working with such an awe-inspiring star.
Well, she's an incredibly warm, open person, she's got a lot of bite, very quick witted, and you'd better be on it and ready to suffer because you will get your feelings hurt. She's very quick and you've got a lot of very fast, very good jokes. Her personality is very open and it's really easy to just find yourself just enjoying her person, her presence, her being there.

And honestly, I took me a while to just get over the fact that I was going to be working opposite Kristen Bell so much. [It was] Oh wow, she's really good. I've got to figure out how to not be scared of this person who I'm kind of awe of. And so that took some doing, but again, she's such a warm, wonderful person and such an honest actress that it just happens around her.

There's no tiptoeing that you have to do in order to make sure that you are connecting in the scene. She just wants to do the work. The whole cast is great to work with, but most of my stuff was with Kristen and working with her is a dream, she's amazing.

William Jackson Harper to Deadline
Follow Erika Delgado on Twitter.