'The Good Wife': Chris Noth Joined the Show Because He Thought It Might Be 'Fun'
Chris Noth joined 'The Good Wife' for an unconventional reason.
The Good Wife is one of America's most beloved legal dramas. The show was so good that it led to a spinoff, The Good Fight, which is on its fifth season. The Good Wife won several awards throughout its 7-year run and received critical acclaim.
Aside from the show's top-notch writing, its plotlines and character development made The Good Wife stand out from others in its niche. One of the dynamic characters on the show was Chris Noth, who played the disgraced politician. As it turns out, Noth joined the show because he thought it might be fun.
Noth played Peter Florrick
The Good Wife centers on Peter Florrick (Noth), a former state attorney, and his wife Alicia, who find themselves in the middle of a political corruption case and sex scandal. Alicia has to go back to her job as a litigator to provide for her children after being a stay-at-home mother for 13 years.
As the show progresses, different plot arcs play out, and the characters each experience a change in society, and their relationships with one another shift. Peter manages to prove his innocence and continues with his political career, but his wife struggles with her feelings for a colleague at her practice. She also finds it hard to maintain the same relationship she had with her husband before his arrest.
Alicia finds solace and friendship with her firm's fixer Kalinda and the two women become inseparable. However, their friendship is shaken when Alicia finds out that Kalinda slept with her husband, Peter, before becoming friends. They, however, manage to rekindle their friendship with time. Although most of the characters undergo life-changing growths, Alicia remains the show's center, and her relationship with her husband remains a major plotline.
Noth on why he joined the show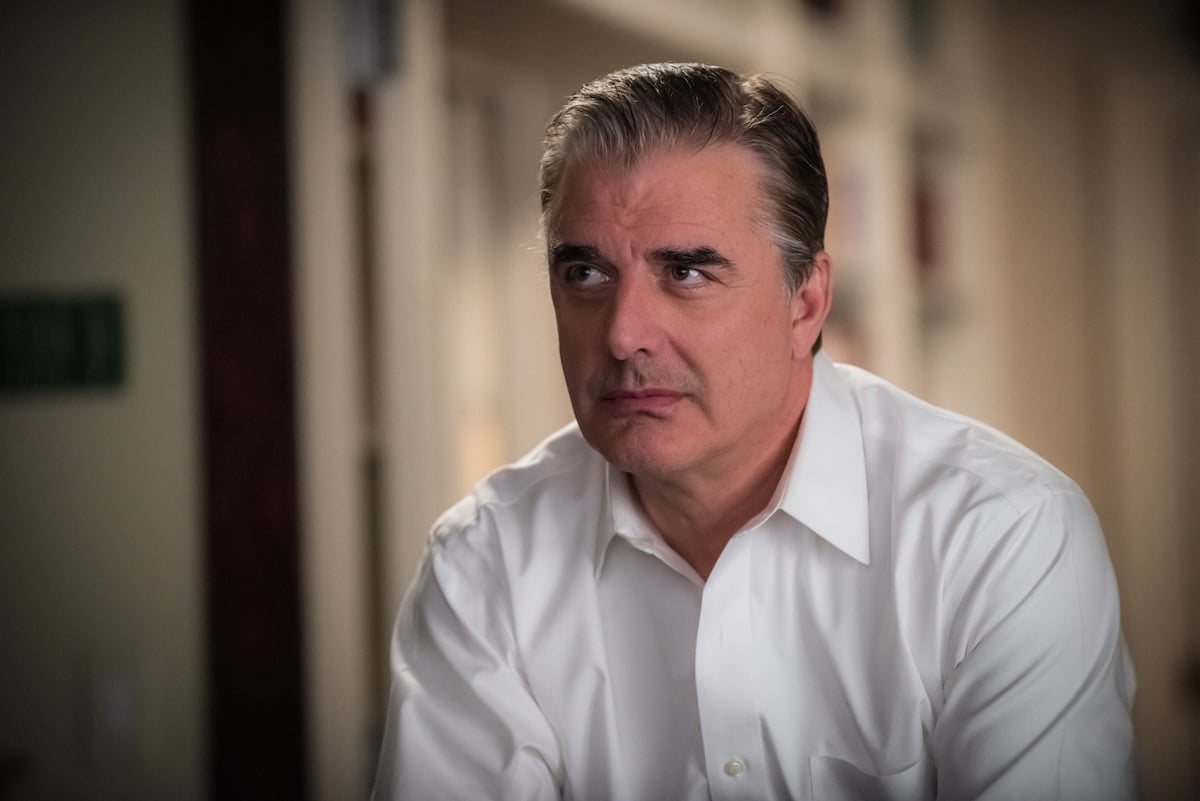 Noth has a longstanding acting career that spans decades. He got his start in acting in the late '70s with various off-Broadway productions. He preferred theater when he was getting started and recovered his training at Yale School of Drama. However, by the '80s, Noth found himself on both the small-screen and the big screen.
Initially, Noth only landed minor roles in films and had a short recurring part in Hill Street Blues in 1988. He got his big break in 1990 when he played the lead role in the first Law and Order series playing Mike Logan. Noth went on to other major productions such as Law and Order: Criminal Intent and Sex and The City.
Noth sat down with The Hollywood Reporter in 2016 to discuss his time on The Good Wife and give his insight into how he thinks the show would end. During the interview, the actor revealed that he didn't expect to do a network show, but he couldn't pass on the chance to play a disgraced politician.
Noth said, "I wasn't looking to go into a network, but I knew it was in the political world, and the political world holds a lot of dirty secrets, and I thought it might be fun to jump on board and see where it goes." The actor received a Golden Globe nomination in 2011 for his performance on The Good Wife.
What has he been up to?
Ever since The Good Wife wrapped up in 2016, Noth has had his plate full with projects. That year he was involved with three productions, including The White Girl, Chronically Metropolitan, and The Tyrant. In 2017 he played an FBI agent in Manhunt: Unabomber and followed it up in 2018 with an appearance in Doctor Who.
Noth played another FBI agent in Gone and also narrated an episode on Discovery Channel's Shark Week. In 2021 it was announced that Noth would take on a lead role in The Equalizer reboot playing William Bishop.
RELATED: 'The Good Wife' Cast Had 24 Hours Notice to Learn Legal Dialogue
Related post url: