'The Good Wife': Where Is Julianna Margulies Now?
Julianna Margulies has been making waves on TV dramas for more than two decades, but fans have been wondering what the future holds for the actor. After rising to fame as Carol on ER and more recently taking audiences by storm as Alicia Florrick on The Good Wife, Margulies has built up a dedicated fan base who are waiting to see where the star will land next. While these fans were understandably disappointed to find out that the spinoff The Good Fight wouldn't include Alicia Florrick's character, Margulies has definitely been keeping busy since The Good Wife wrapped up.
Take a look at what Julianna Margulies has been up to and where she's heading next.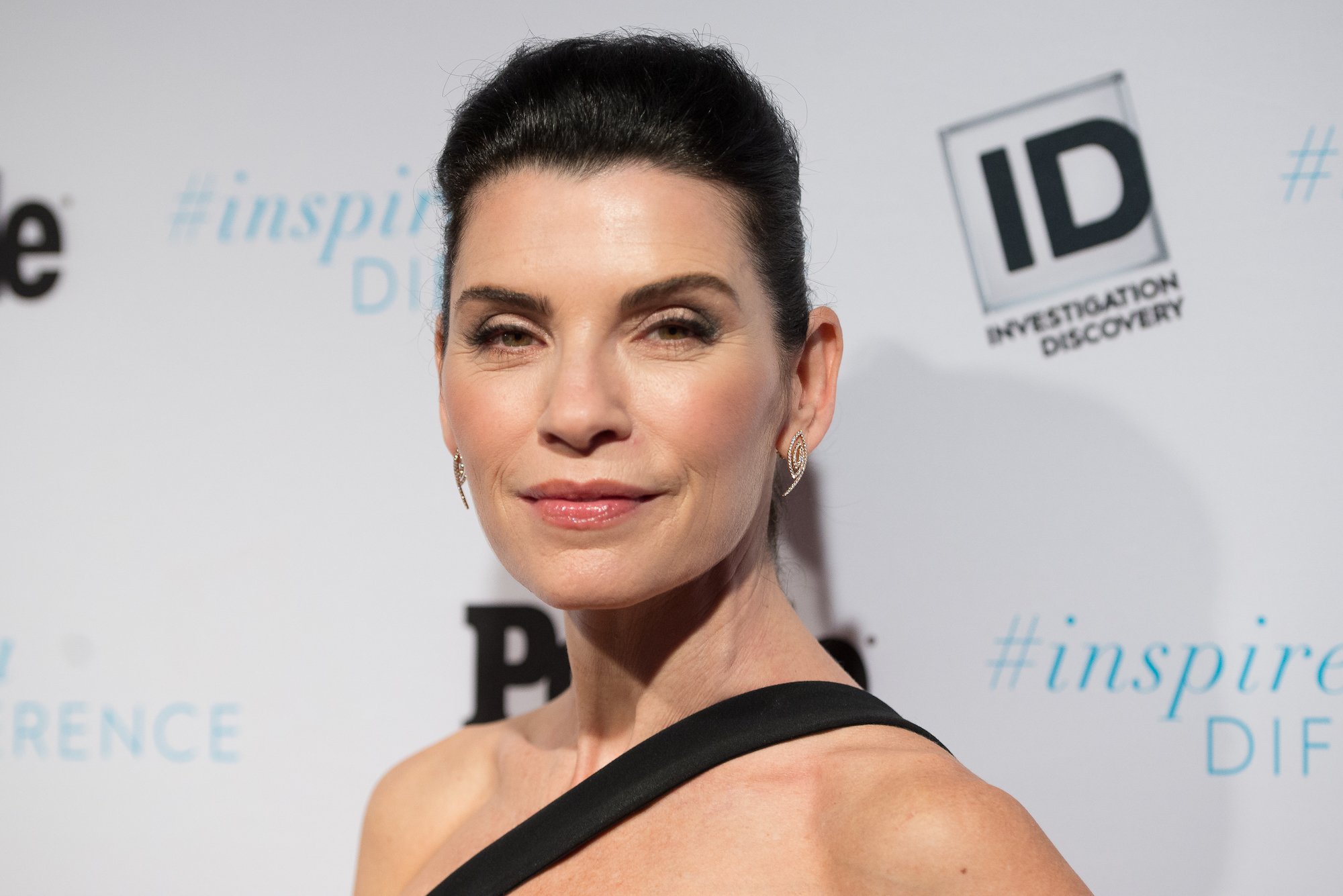 Julianna Margulies got a big break that changed her acting luck
Margulies got her start as many actors trying to break through do — by taking on small roles as a guest on popular television series. After doing the rounds through shows like Law & Order and Murder, She Wrote. Early on, Margulies was struggling to make ends meet. She was so excited to get a per diem for an early role that she ran out to buy conditioner for her hair as a treat! These days, the celebrated actor has amassed quite a fortune and can likely afford whatever hair treatments she wants.
Her big break came in getting cast as Carol on ER. Initially, the character was supposed to have a short arc, but Margulies did such a great job that the show's creators kept her around. At one point, the discussion turned to having Carol's character move from nurse to doctor, but Margulies insisted that the character remain a nurse to help showcase that the career was important and crucial to Carol's caring nature. Margulies remained on ER until it's 2009 conclusion, and then she immediately leaped to the starring role on The Good Wife.
Three A-list stars turned down 'The Good Wife' first
RELATED: 'The Good Wife': Where Is Alan Cumming Now?
Playing Alicia Florrick definitely increased Margulies' fame and visibility as an actor, but she almost didn't get the part! In fact, the creators offered the role to three separate A-list stars before it made its way to Margulies. Helen Hunt had first dibs on the role but ultimately declined. It was then passed to Ashley Judd who wasn't interested in returning to TV at the time. Elisabeth Shue was given a chance at the part, but she decided to turn it down in favor of more time with her family.
When Margulies got wind of the role, however, she was quick to take the opportunity. In the end, the decision worked out well for everyone because Margulies's critically-acclaimed portrayal ended up making both the actor and the series very popular. In fact, fans were a little heartbroken to find out that The Good Fight, a spinoff from the show that centers on Christine Baranski's character Diane Lockhart, would not feature Alicia Florrick. According to Deadline, the show very nearly did continue Alicia's story, but they ultimately went in a different direction. 
Julianna Margulies has moved on to other projects
Since the conclusion of The Good Wife in 2016, Margulies has stayed busy. She had a role in the 2017 film The Upside alongside Kevin Hart, Bryan Cranston, and Nicole Kidman. She took on another star-studded 2017 film with the part of Ruth in Three Christs, which starred Richard Gere and Peter Dinklage, according to IMDb. Since then, though, she has returned to television, which seems to be where her star shines the brightest. 
In 2018, she took on a role for the short-lived TV series Dietland, an AMC vehicle that starred Joy Nash as Plum Kettle and tackled sexism and self-image. Next up, Margulies took a starring role as Dr. Nancy Jaxx in the TV miniseries adaptation of The Hot Zone, a dramatic exploration of an Ebola outbreak. She then reprised her political savvy from The Good Wife in Billions, a TV series about the political underbelly of the New York finance sector. Most recently, she has served as the narrator for Unladylike, a PBS series that explores historical women who have broken the mold of gender expectations.