'The Goonies' Gave 1 'Avengers' Star His Big Break
When people think of Josh Brolin, they often think of him as having a big, giant purple head — AKA Thanos from the Avengers movies. However, he got his start in a movie that has only grown more popular as the years have gone on: The Goonies. 
What makes the movie all the more notable for Brolin is that it was his film debut. He may be Thanos now, but he is only too happy to celebrate the much more benign role that launched his career.
What was 'The Goonies?'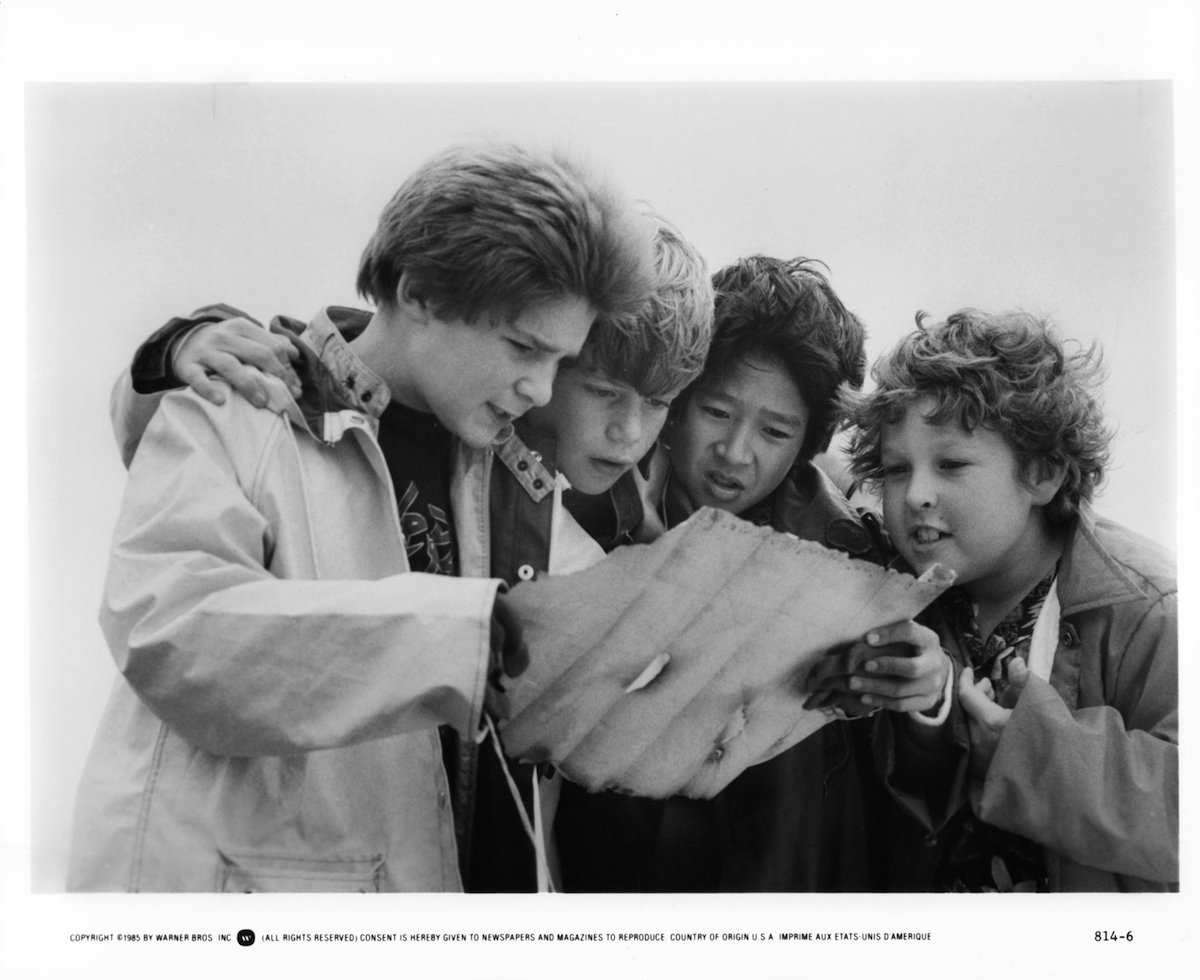 RELATED: 'The Goonies' 35 Years Later: Which Former Child Actor Has the Highest Net Worth Today?
The Goonies, which came out in 1985, is broadly thought of as "a Steven Spielberg movie," although he didn't direct most of it. He was a producer on the film and came up with the story, basing some of it on his own life. However, the screenplay was written by Chris Columbus, who had also written Gremlins and was cheeky enough to include a reference to that movie in the Goonies script.
The movie was an adventure yarn about a group of kids, some of whom are about to be thrown out of their homes when they stumble onto a treasure map they hope will lead them to a fortune so they don't have to move. Complicating matters is a criminal gang that also wants the loot. The Goonies are led by Mikey Walsh, played by Sean Astin. Brolin plays  his older brother Brandon.
Ke Huy Quan, fresh off Indiana Jones and the Temple of Doom, plays the inventive Data, Corey Feldman is the Mouth, and Chunk, played by Jeff Cohen. Taken along for the ride are Andy Carmichael (Kerri Green)  who is sweet on Brand, and Stephanie, Andy's best friend played by Martha Plimpton. 
As for the directing duties, those were mostly handled by Richard Donner, who at that point was most famous for directing the 1978 Superman – something The Goonies also references when Sloth wears a Superman shirt and the theme from that movie plays. According to Mental Floss, he did step in to direct the scene where the Goonies bang on the pipes and the wishing well scene.
'The Goonies' has grown in stature over the years
The Goonies made $63 million in theaters when it came out, and that equals about $120 million in today's money. That makes for a solid hit, but certainly not on the order of an Indiana Jones movie.
However, fondness for the movie has only grown through the years, with multiple cast reunions. They got together for a visual commentary on the DVD with Donner, and more recently, they reunited for a fundraiser by Josh Gad. Both those reunions included Brolin. 
One of the revelations on that commentary track was that in the scene after Chunk breaks the water cooler, Astin refers to Brand by his actual name, Josh. According to People, in 2017 Brolin dressed up as Brand for an '80s-themed Halloween party. 
"80's themed birthday for my buddy @wsparris1 given by his lovely wife @bamkambam. I didn't know what to dress as (Henry Rollins? Boy George? A gremlin?) then my wife said, 'I got you covered,'" the actor wrote on Instagram. The photo shows Brolin in all his teen jock glory, complete with sleeveless shirt, headband and exercise gear.
What else has Josh Brolin done?
Brolin's career enjoyed a resurgence that began around 2007 with his role as Llewelyn Moss in the Oscar-winning Best Picture No Country for Old Men, directed by the Coen brothers. Brolin reunited with the Coens for True Grit, with his other notable roles including the young Tommy Lee Jones in Men in Black 3, President George W. Bush in W and Dan White, the man who murdered the gay San Francisco supervisor Harvey Milk. Brolin's role in Milk also got him an Oscar nomination.
His time with Marvel includes not only Thanos but the villainous Cable as seen in Deadpool 2. Still, he reserves a special fondness for Brand, especially since it was his first gig.
On Conan O'Brien's show in 2012, Brolin said: "I have 7-year-olds that are like, 'Oh my god, Sloth!' I was the older brother, I understand, I'm gnarly now, with the bead and all that."