The Great Criticism Whoopi Goldberg Got From Legendary Director Mike Nichols
As Whoopi Goldberg clawed her way to recognition as a performer, she struggled through some tough times. In the worst days (circa 1984), while trying to get her career going as a single mother, she had to go on welfare just to put food on the table.
Less than two years later, she was hosting HBO's Comic Relief special and vying for a Best Actress Oscar. But that leap didn't come easy. Whoopi's first big step forward came after people took notice of her one-woman production, The Spook Show.
When Alice Walker saw it in San Francisco, she recommended Whoopi to Steven Spielberg, who was searching for a lead actress for The Color Purple. Yet Whoopi still needed to take New York, and that meant getting her act to Broadway.
She managed that with the help of Hollywood and theater legend Mike Nichols. After seeing her show in a small theater, the Oscar-winning director of The Graduate called Whoopi "a true artist" and made sure it got to Broadway. But first, he offered criticism Whoopi later treasured.
Nichols told Whoopi to stop 'meandering' and end her story.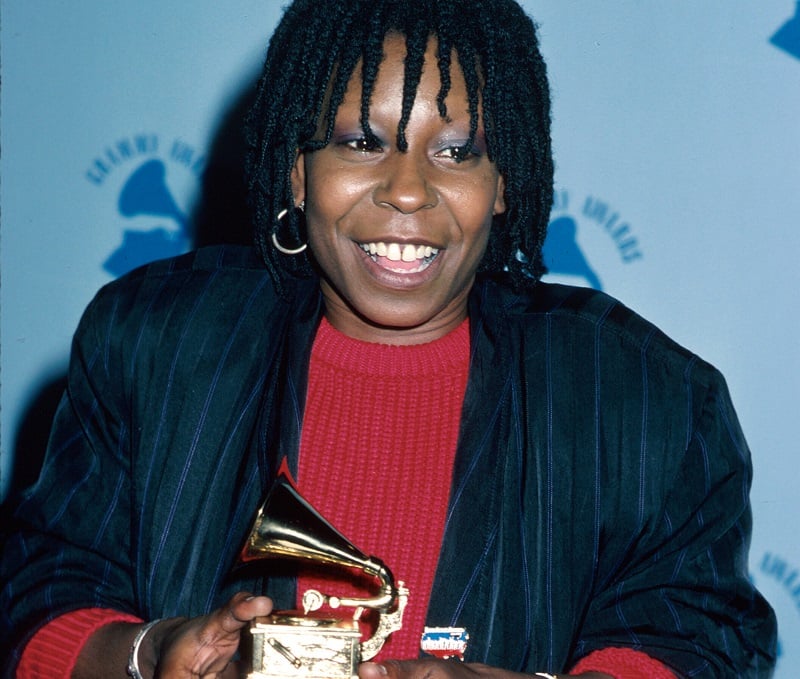 Whoopi's Spook Show, which ended up in part on the album that won her a Grammy, featured her in the role of four different characters. By the end of the show, the audience saw Whoopi play a drug addict, a blond surfer chick, a crippled man, and a young girl.
Obviously, that required some tight editing to keep the show moving along. While Whoopi was working in rehearsals, Nichols delivered what she called "one of the best criticisms I ever got." His advice was simple: Don't run a second beyond where you need to go.
In her 2010 book Is It Just Me? Or Is It Nuts Out There?, Whoopi recounted the critique by Nichols. "Miss Goldberg, is there an end to this story? You're just meandering" she recalled him saying. After Whoopi said there indeed was an ending, Nichols made his point.
"Yes," he said, "and you passed it. Obviously, you weren't listening to what you were saying because you would have heard the end of your story."
Whoopi said, 'When Mike Nichols speaks, actors listen.'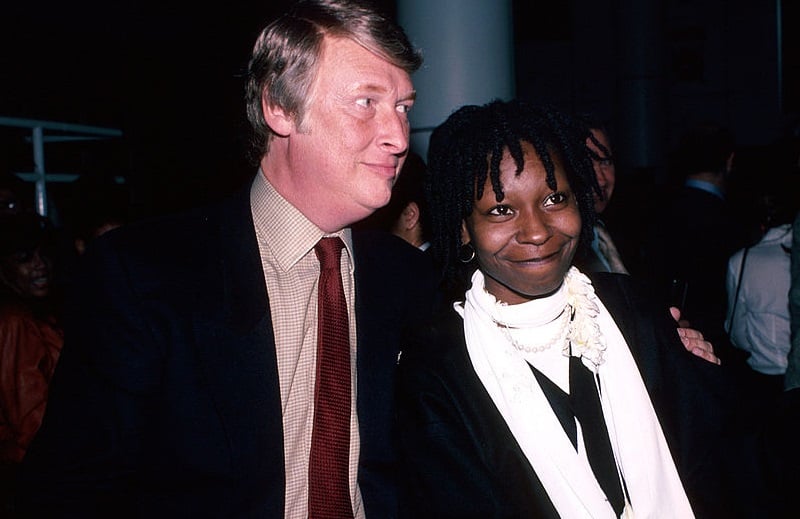 Whoopi didn't need to hear Nichols say it twice. Long before he gave Whoopi his critique, Nichols had reached the heights of Hollywood with Who's Afraid of Virginia Woolf? and The Graduate. And he'd won four Tonys for directing on Broadway. (Like Whoopi, he was in the EGOT club.)
After hearing the criticism, Whoopi acknowledged Nichols and trimmed the scene. She didn't flinch about what today sounds like harsh feedback, either. In her words, "When Mike Nichols speaks, actors listen."
Meryl Streep, who won an Emmy working under Nichols on HBO's Angels in America, couldn't agree more. "No explanation of our world could be complete — and no account or image of it so rich — if we didn't have you," she told Nichols one at a ceremony in his honor.
Decades later, the late director's words still sounded essential to Whoopi's ears.
Also see: The Word Whoopi Goldberg Said Is the Ugliest in the English Language