The Great 'Sopranos' Joke James Gandolfini Wanted Removed From the Script
Long after The Sopranos had wrapped, creator David Chase still wondered whether his classic HBO show was a comedy or a drama. "To this day, I'm not really sure," he said. Fans of The Sopranos know exactly what Chase meant.
For every time Paulie Walnuts shot someone in his way or smothered an old lady with a pillow, you heard him tell a half-dozen jokes while going about his business. Whether referring to A.J. as "Van Helsing" or demanding his Tupperware back from Big Pussy, Paulie often had viewers in stitches.
Tony Soprano, played so memorably by James Gandolfini, also had countless one-liners over the years. No matter how miserable he got, Tony always seemed ready to crack up someone in the room.
Conversations between Tony and Uncle Junior (Dominic Chianese) yielded a good share of belly-laughs. However, there was one great line Gandolfini thought wouldn't work and wanted it removed. Fortunately, it stayed in the episode.
Gandolfini doubted a Matt Helm reference would hit the mark.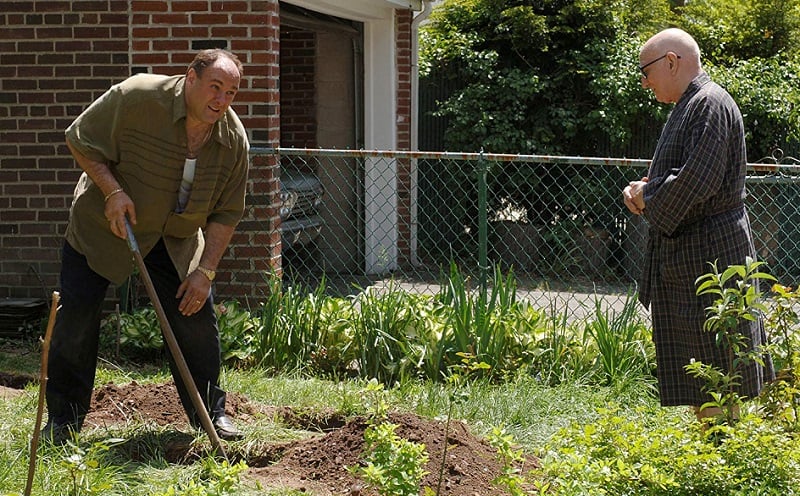 In Episode 13 of Season Two ("The Knight in White Satin Armor"), a power-hungry Richie Aprile (David Proval) decides to move on (i.e., kill) Tony. Unfortunately for him, he takes Tony's Uncle Junior into his confidence. (Junior himself gave the concept a go at one point.)
After considering his options, Junior decides Tony is the one to stick with, so he informs his nephew about the plot to kill him. Tony, with his typically sharp instincts, asks why Richie would trust Junior with the information. Junior bluffs, saying he was "playing" Richie.
That prompts Tony to make a semi-obscure reference. ("You're like a double agent now, huh? F—kin' Matt Helm.")
According to Allen Coulter, the director of the episode, Gandolfini wanted to have the line changed because he didn't think anybody would get the joke. In a Sopranos oral history published in Vanity Fair, Coulter noted how changes to the script did not happen lightly.
"You did not change lines; you didn't change anything unless you got permission," Coulter said. So he contacted David Chase on behalf of Gandolfini. After considering it, Chase told Coulter to stick with the line because "somebody will know" who Matt Helm is. He was right, of course.
The reference goes perfectly with Junior's crush on Angie Dickinson.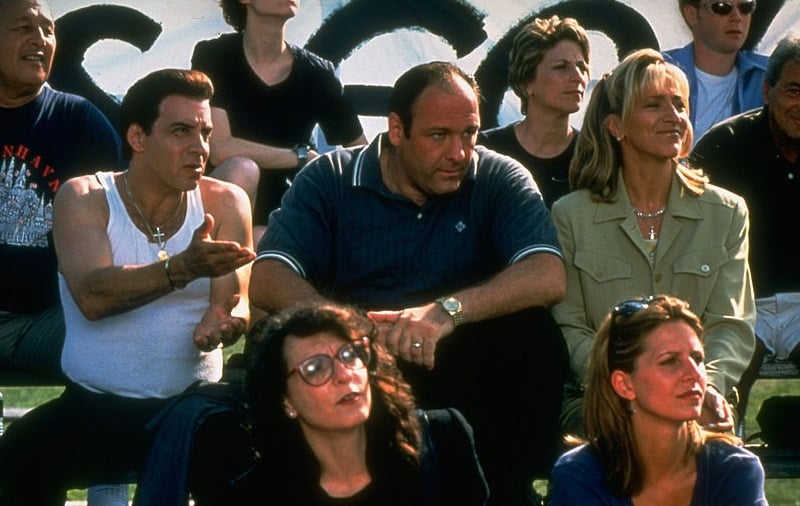 Gandolfini did have a point about the reference. In the year 2000, younger viewers probably weren't familiar with Helm, a counter-agent played in spy comedies by Dean Martin. But Tony wasn't talking to his son A.J.; he was speaking to his old uncle who loves classic films.
In short, the reference was perfect. (Martin's Italian-American ancestry makes it a home run, in fact.) Meanwhile, it fit splendidly into conversation with a man who still pined over Angie Dickinson (not, say, a more iconic star like Marilyn Monroe).
Just as Junior lusted after Dickinson — who starred opposite Martin in Rio Bravo –and not Monroe, so Tony's reference hit Helm/Martin rather than James Bond. Just listen to the line the way dozens of other shows would have had it: "Who are you, James Bond?"
Thankfully, Chase had no intention of fulfilling his star's request. and the line still sounds brilliant to this day.
Also see: The 'Sopranos' Fan Favorite Who Almost Played Tony Instead of James Gandolfini