'The Great' Star Elle Fanning Describes the Subtle Details In Her Costumes You Might Not Even Notice
In the history books, artists captured Catherine the Great's portrait once she'd attained her legendary position. In Hulu's new series The Great, Catherine looks a lot like Elle Fanning. Fanning plays Catherine as she comes to live with Peter the Third (Nicholas Hoult). Historians know how that relationship goes. She comes out ahead in the marriage.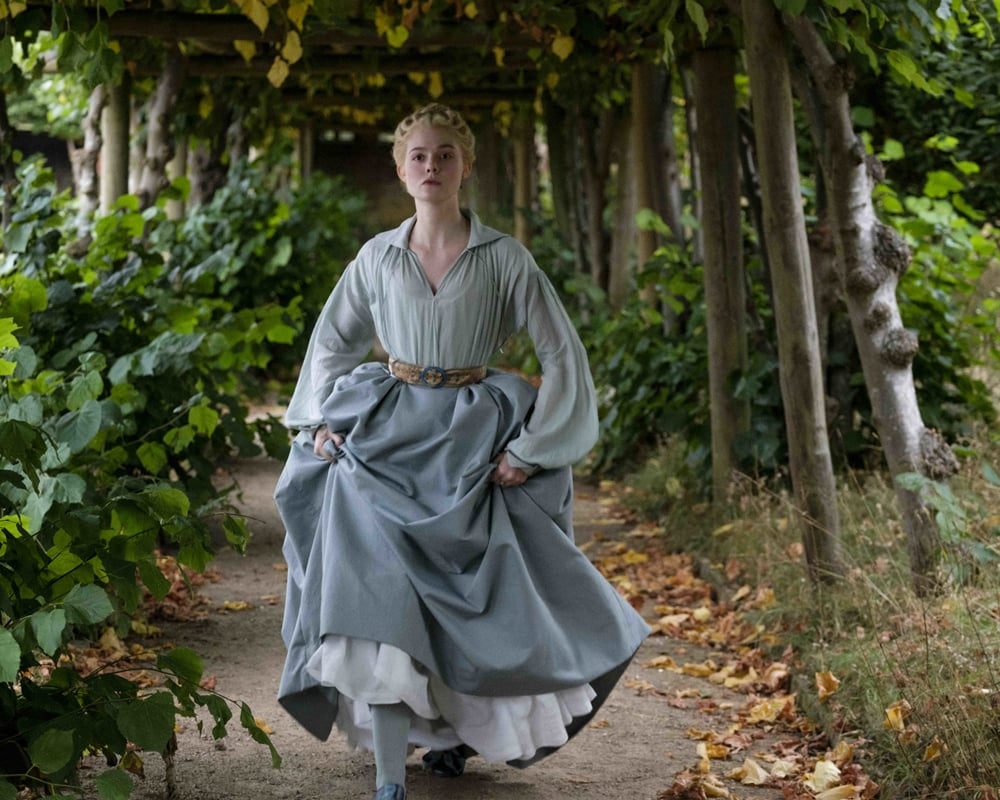 Fanning was on a Television Critics Association panel for The Great on Jan. 17. Afterwards she spoke with reporters more about recreating 18th century Russian wardrobe. The Great premieres May 15 on Hulu.
'The Great' is another Elle Fanning costume drama
Fanning has been in a number of historical movies in which she gets to wear period authentic clothes. The Beguiled was American Civil War era. Mary Shelley wrote Frankenstein in 1818 so Fanning played her in the early 1800s. The Maleficent movies take place in a past that never existed with magic and fairies. She says The Great portrays Catherine's wardrobe before it got super fancy.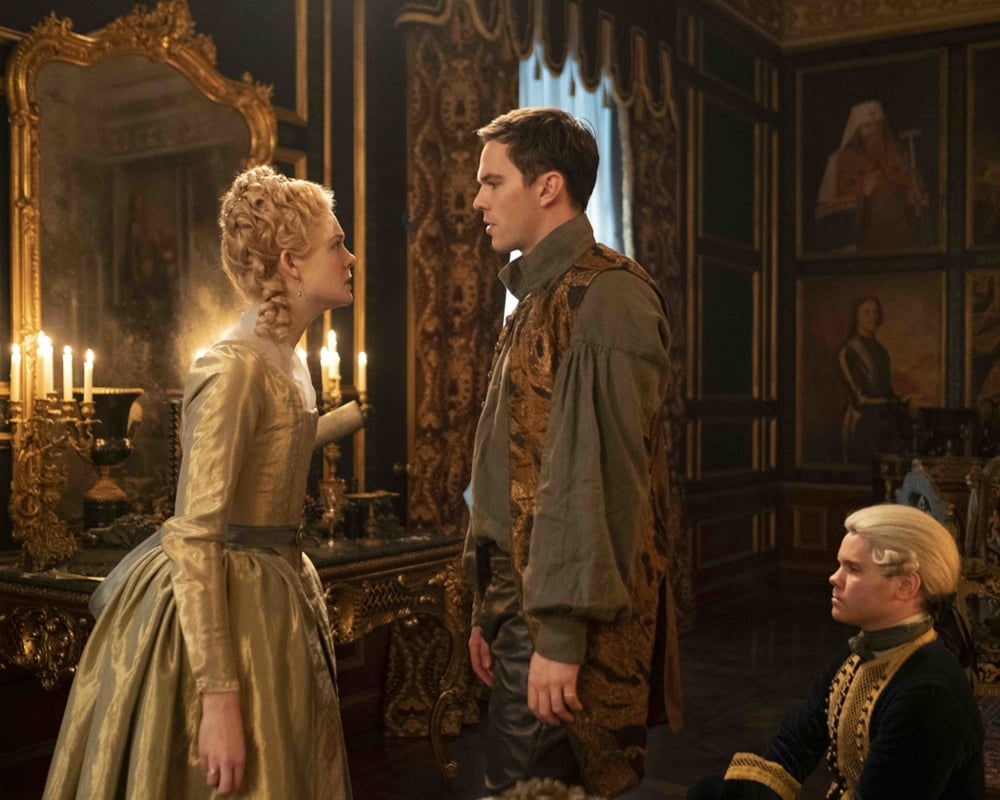 "I love fashion," Fanning said. "I do love fashion. So that is always of interest to me. I do really care about the character and what she wears. We've actually kept Catherine quite simple. Even though she is royalty, she doesn't wear jewelry or her dresses are not like the Russian court. She kind of comes in as the German and is in light blues."
Elle Fanning spent hours with 'The Great' costume designers
Fanning said The Great is going to chart Catherine's rise in the Russian court. Her wardrobe is going to evolve along the way. Astute viewers may notice the subtle changes from episode to episode. Fanning and costume designer Emma Fryer spent hours choosing the perfect fabrics to illustrate Catherine's evolution.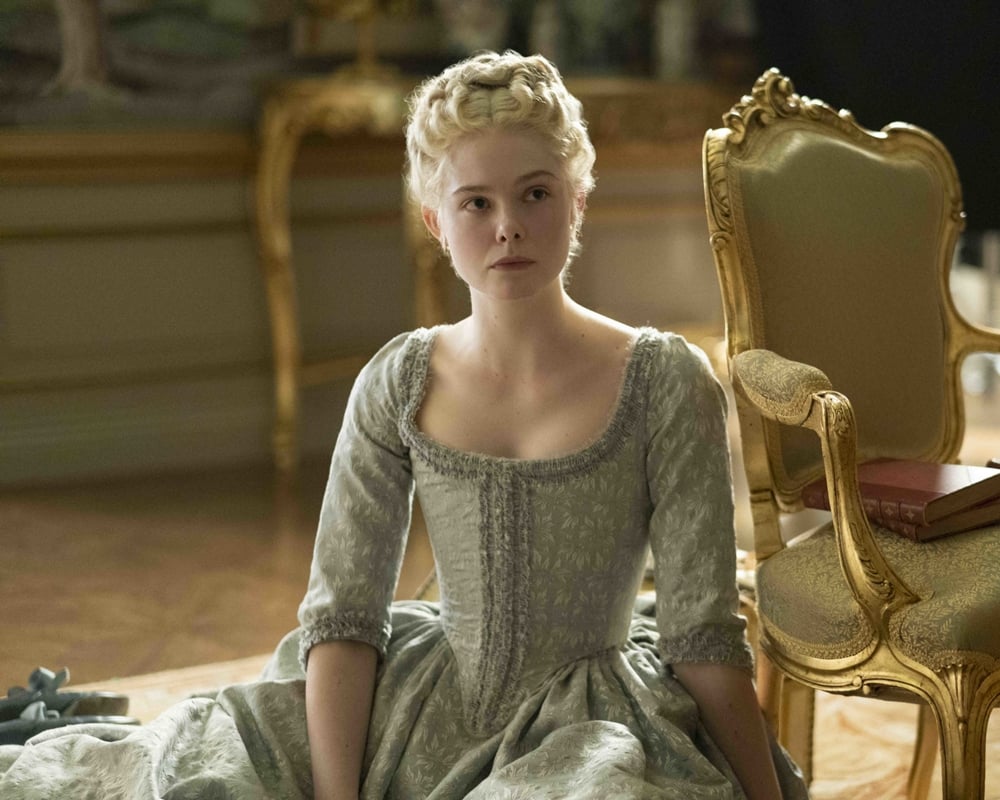 "What's great with TV is you have a longer period of time to subtly make those changes," Fanning said. "You don't have to make a huge jump. So over time, all right, maybe we'll incorporate for when we all wear fake fur on the show. So that was important, but it's fascinating to just make those changes very subtly with just a color. We have fittings for hours, honestly, for hours picking fabrics."
'The Great' costumes don't feel great
Fanning also has experience with the discomfort historical costumes caused women. By the time she was making The Great, she could tough them out.
"You can't help but be transported back to that time, being in those clothes and having the corset, which has its ups and downs," Fanning said. "I have a love-hate relationship with that."
Elle Fanning is immersed in 18th century Russia
The costumes help Fanning feel like she's living in the past, but so does the world Catherine inhabits. Production designer Francesca Di Mottola created a vast world that helps Fanning feel like she's Catherine the Great.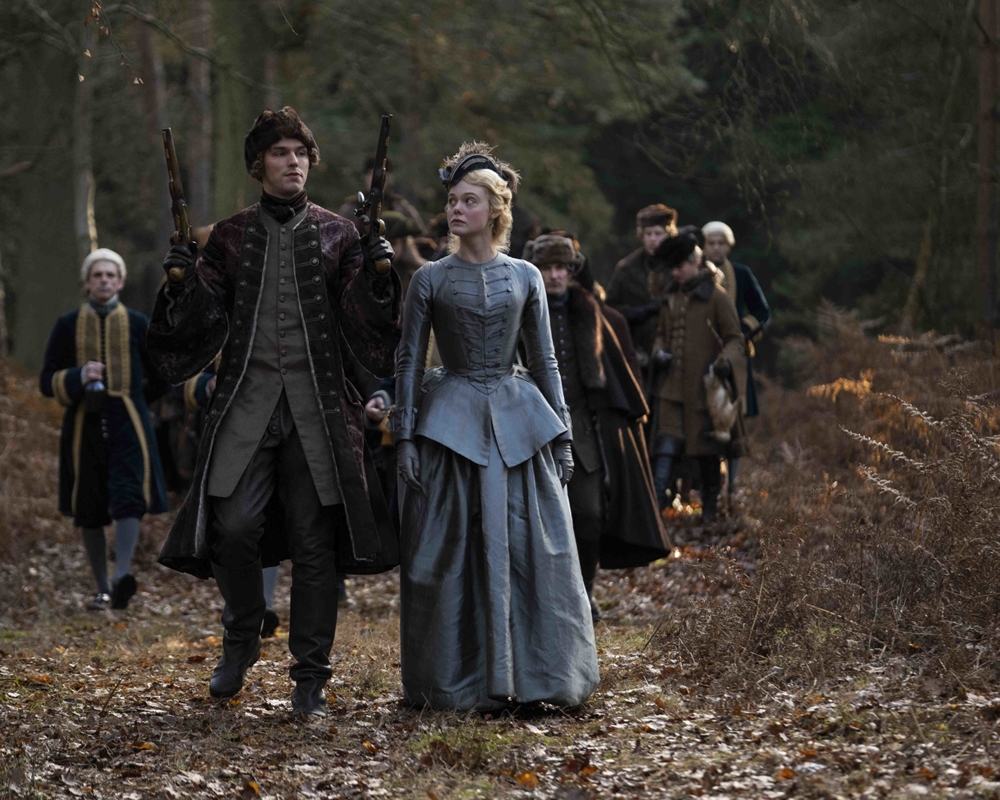 "The sets are incredible," Fanning said. "We still have a bit on location as well in Italy. We do the exteriors in this beautiful castle. It's pretty good, the authentic tapestries and wallpaper. I mean, so much passion has been put into them."