The Gruesome Reason Kim Kardashian Had All of Her Children Via Surrogate Besides North and Saint West
Kim Kardashian and Kanye West have taken the time to grow their family over the last few years. They now have four children. But not all of their children came into the world the same way.
Kim Kardashian is pretty much a professional mom at this point. After giving birth to her daughter, North, it seemed like she and Kanye West just continued having kid after kid. The Wests are now a family of six with four children, North, Saint, Psalm, and Chicago. But Kardashian only physically gave birth to North and Saint. The reality star finally opened up about why that is.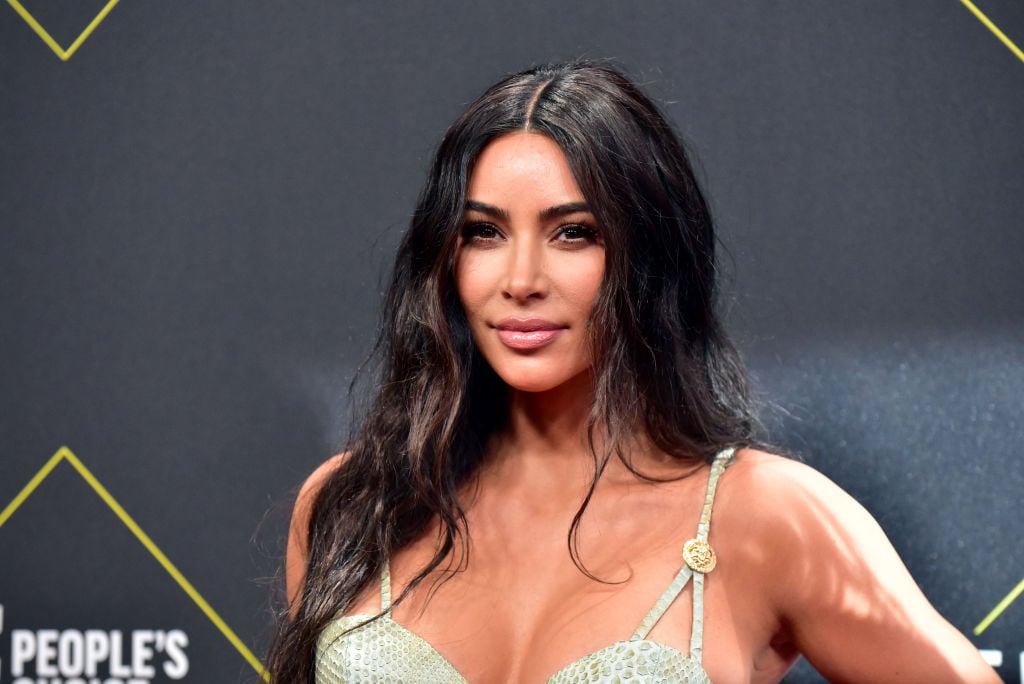 Kim Kardashian's difficult pregnancies
After getting pregnant, Kardashian's journey to giving birth was anything but routine.
"When I was pregnant with my daughter North, I had a condition called preeclampsia or toxemia, which is basically when the mom's organs start to shut down," Kardashian shared in a video on her Instagram.
"The only way to get rid of that is to deliver the baby. At 34 and a half weeks, I had to go into emergency labor — they induced me. North was 4 pounds. She was almost six weeks early," she continued.
Once Kardashian gave birth, her placenta didn't come out the natural way. It actually grew in her uterus.
Her pregnancy with Saint was no easier.
"After my daughter was born, I still continued to do the process of freezing my eggs," she said. "I was able to get pregnant through that with my son Saint, and then I had two embryos left. I had the same condition, same awful delivery that I had with my first daughter."
"After that, I had to have five different operations within a year and a half to fix the damage that all of that did on the inside."
Why Kardashian used a surrogate for her other children
After giving birth to Saint, Kardashian still wanted more children. She consulted her doctors before getting pregnant because she was concerned about the risks.
"I asked my doctors, 'Can I do it one more time?' And they were like, 'We won't even put an embryo in you — that would be like malpractice,'" she said.
After learning that it was too dangerous to have children naturally, she decided to use surrogates to have her next two children. The Wests used two different surrogates to deliver Chicago and Psalm.
Ultimately, Kardashian is thankful that she was able to have children, regardless of the way that they came into the world.
"I'm so thankful for my beautiful kids, no matter how they came to me — they came to me," she said. "I'm so thankful for surrogates. I'm really thankful for my family. I grew up with so many siblings. I just loved being in a big environment. I would have gone through the same pain and back for the result of having my babies. It was all worth it," she said.
Fans react to Kim Kardashian's story
Since Kardashian posted about her journey to motherhood, people have been coming out in support of her and sharing their own stories.
"Wow, this really made me see you in a different light," one person commented on Kardashian's Instagram post. "I, myself, suffered from severe preeclampsia just this pay July. It was my first pregnancy and I was pregnant with twins. One passed at 20 weeks and at 22 weeks I developed preeclampsia. It was horrible the doctors didn't think I'd make it if I didn't deliver right then.
"I had the same condition and almost died. My daughter was 4.2 pounds, healthy, thank God. Preeclampsia is no joke, it's so scary," another fan said.
"God bless, so proud of you and Kanye. You guys are an inspiration to me!" another user said.