The Guitar Solo Jimmy Page Considers Better Than 'Stairway to Heaven'
Jimmy Page thinks he's had greater moments with Led Zeppelin than his 'Stairway to Heaven' solo. This 1976 track is up there.
What's your favorite Jimmy Page guitar solo? Or which do you think is "the best"? Led Zeppelin fans have probably been arguing about this since they digested the band's second album in late '69. But that doesn't mean the debate ever ended (nor will it).
In 2016, a panel of critics, guitar players, and rock fans voted on the subject in a Classic Rock magazine poll. Actually, Classic Rock asked everyone to vote on "the greatest guitar solo ever." And Page beat out the work of David Gilmour and Jimi Hendrix for his "Stairway to Heaven" solo.
No one would call that a big surprise. Page's masterful solo from the signature Led Zeppelin IV track has legions of fans and admirers. Besides, Page himself has said he considers his guitar work on IV to be his finest hour on the instrument.
However, going strictly by guitar solos, Page said he disagrees that "Stairway" was his best. From Page's comments over the years, it's clear he ranks his work on the opening track to Presence as equal to — and even better than — "Stairway."
Page has pointed to his 'Achilles Last Stand' solo on several occasions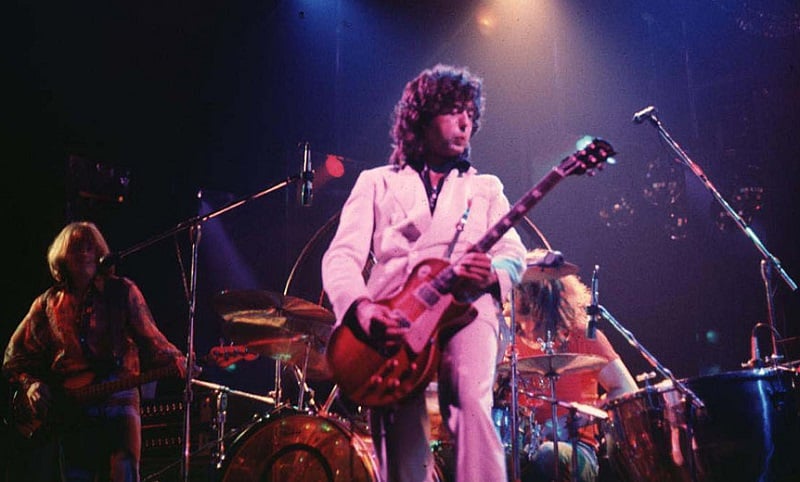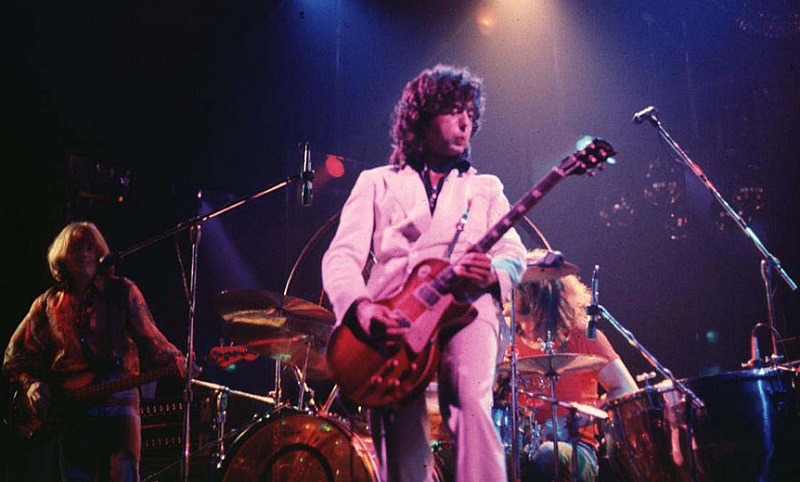 After topping rock's other guitar greats, Classic Rock asked Page for his take on the vote. "Is 'Stairway To Heaven' my best Zeppelin guitar solo? No, but it's pretty damn good," he said. He brought up the circumstances in the studio at the time.
"The solo was done very quickly – in actual fact there were already layers underneath, the bottleneck you can hear was on before the solo," Page noted. "You'd save maybe three tracks to lay guitar solos into, which meant you could have two or three cracks at it and then choose the best."
In the same interview, Page pointed to his work on the epic "Achilles Last Stand." Page seemed to be factoring in the degree of difficulty here. "['Achilles'] was testy, to say the least, to try and replicate, or at least to get a mean average of all the guitar parts on the record," he told Classic Rock.
Indeed, "the symphony of guitars" or "guitar army" he arranged on the opening Presence track may rank as Page's greatest achievement as both composer and player. At one point, John Paul Jones didn't think he could pull off his vision. But Page was proud to prove him wrong.
Page always considered his 'Achilles' solo in the class of 'Stairway'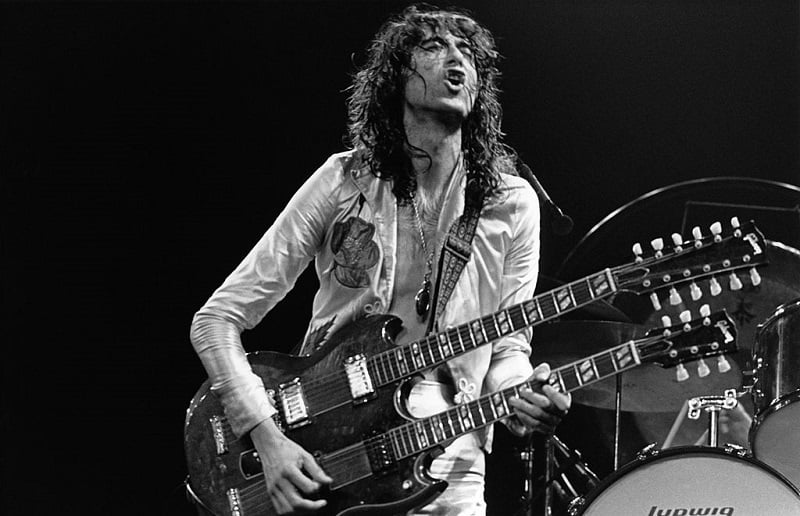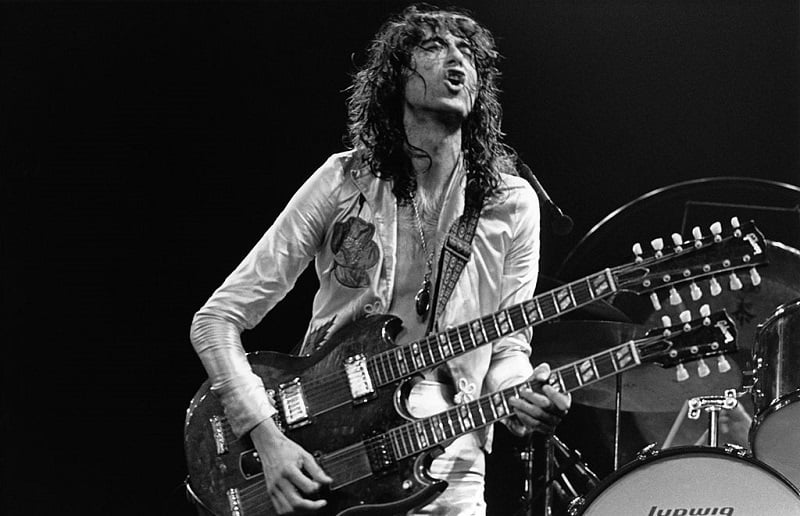 Page was clear that he doesn't want to disappoint fans who think his solo on "Stairway" tops the pack. "If everyone else says it's my best solo then that's great, but there are others that I prefer," he told Classic Rock. But if you've followed Page's comments over the years, you know "Achilles" is on his list.
"The solo in 'Achilles Last Stand' is in the same tradition as the solo from 'Stairway,'" he said in 1977. "It is on that level to me." One reason he might prefer the "Achilles" solo is the amount of work he put in on the track (and the Presence album overall). What's more, the solo is incredibly long (from 3:40 to 5:15).
On that record, Page had to work with Jones not contributing much and Robert Plant still recovering from serious injuries. Page basically lived in the studio for 18 days recording the band and making sure he got his guitar parts down best he could (though he did the album's overdubs in one night).
In short, Page considers "Achilles" one of the great challenges of his career. And he's extremely proud of pulling it off — from the song's epic sweep to his emotionally charged solo. It's a clear peak for the band (and Zep fans). "I knew it had to be jolly good," Page said of the track.
Also see: The Monster 'Led Zeppelin IV' Riff That Didn't Come From Jimmy Page