The Guitarist Jimmy Page Said Brought the Ultimate 'Attitude' to His Playing
The first time you hear the guitar on a Led Zeppelin record, you probably want to hear more. That was true when fans heard "Good Times Bad Times,' the band's first single (and opening track of its 1969 debut album). And it remains true for whatever track introduces you to the band.
Jimmy Page, who started out playing session guitar on hit UK records, had spent his life to that point making sure his sound would hit listeners the way it did. Hearing his favorite guitarists on early rock records, Page knew it took take more than technique.
For him, it took a certain attitude, what he called "guitar swagger." In the documentary It Might Get Loud (2008), Page revealed the first time he heard that swagger on record. And he knew he wanted to create something like it.
Page said Link Wray's 'Rumble' blew him away as a teenager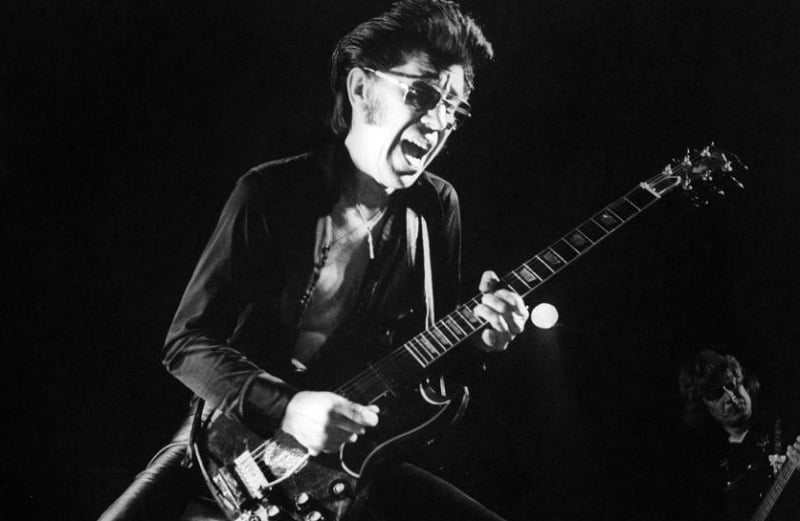 In a scene shot in Page's home, the It Might Get Loud filmmakers show Page put a 7-inch record on his turntable before dropping the needle. When the sounds kicks in, you realize its "Rumble," the epic 1958 instrumental by Link Wray & His Ray Men.
Ray, a North Carolina-born guitarist of Shawnee descent, caused something of a sensation when he released "Rumble." Page explains why. "I listened to anything with a guitar on it when I was a kid," he told Jack White and The Edge in the film. "All those different approaches, the echoes…"
"But the first time I heard 'The Rumble,' it was like … that's something that had so much profound attitude." In a Rolling Stone interview from 2015, Page picked up that same thread. Describing the swagger he aimed for on Zeppelin records, Page cited Wray.
"It's the sort of thing that is so apparent when you hear 'Rumble' by Link Wray," he said. "It's just total attitude, isn't it?" We can't think of any musicians who'd disagree with Page. Most of his contemporaries felt the same way.
Pete Townshend and Iggy Pop shared Page's opinion on Wray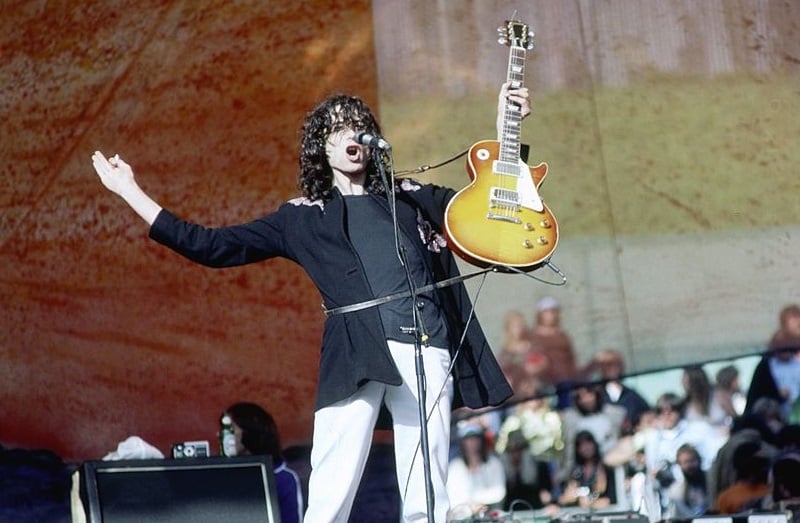 When Wray passed away at 76 in 2005, you heard how many leading figures of rock felt about him. The Who's Pete Townshend certainly agreed with Page. "If it hadn't been for Link Wray and 'Rumble,' I would have never picked up a guitar," Townshend once said.
In 2013, Iggy Pop told Stephen Colbert what Wray'd meant to him as a young man. "There was a guy named Link Wray and I heard this music in the student union at a university. It was called 'Rumble' and it sounded bad," Pop said. "I left school emotionally the moment I heard it."
Between Pop, Townshend, and Page, that's a lot of rebel attitude you can trace back to Wray and "Rumble," a song which was actually banned because censors believed it could incite violence. (In Pop's case, it definitely inspired truancy.)
In 2019, Wray and "Rumble" got some more recognition — this time from the establishment — when the song entered the Grammy Hall of Fame. Though Wray remains shut out of the Rock 'n' Roll Hall of Fame, his reputation among musicians is secure.
Also see: Why Led Zeppelin Broke Into '2 Distinct Camps' by 'In Through the Out Door'