'The Handmaid's Tale': 4 Major Questions We Have After Watching the Trailer for Season 4
Fans of The Handmaid's Tale can't wait for season 4 to premiere. Unfortunately, it looks like we will be waiting until next year to find out what happens to June (Elisabeth Moss) and the other handmaids in Gilead. Luckily, there is a brand-new trailer for season 4. Read on to learn about some major questions we have after watching it.
Is June leading the resistance now?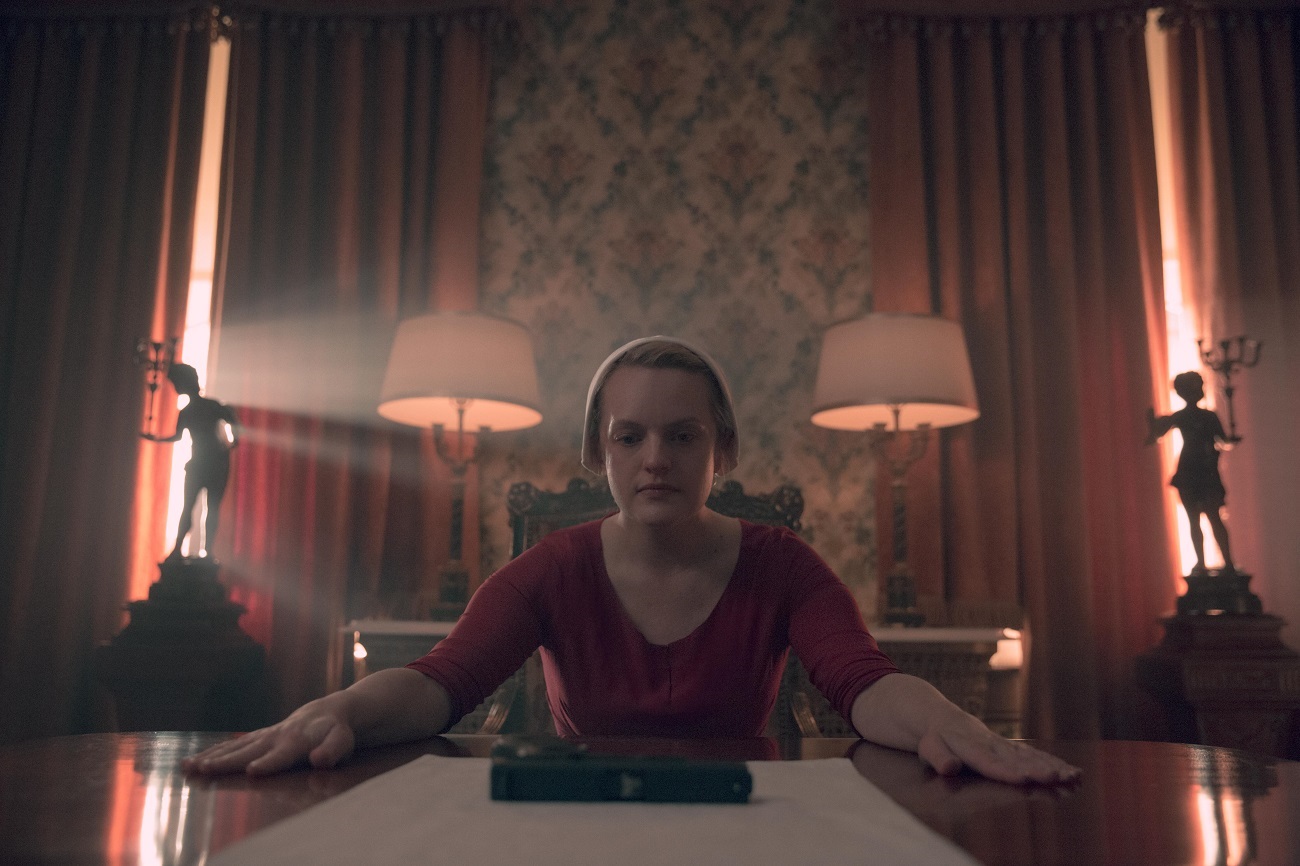 Based on the all-new trailer, it looks like June is going to live to see another day. Could she be leading the resistance now as the one in charge? June was already making monumental decisions in season 3 for the good of the cause, and season 4 doesn't look like it will be any different.
The last viewers saw June, she was being shot, but somehow she managed to get the children onto the plane safely to Canada. She's taken away by other handmaids who rescue her. She isn't going to give up and she could very well be leading things on the inside now.
Is June a Martha now?
In the trailer, June is wearing Martha garments at one point instead of her usual red Handmaid attire. Could she be a Martha now? It's possible she is just hiding out and dressing as a Martha is disguise, or she's been reassigned as a Martha. Either way, she's alive and standing at the head of the table looking like she's in charge.
A Martha says they should all leave because it isn't safe. "These women deserve to be helped," June insists with her usual smirk of positivity.
What's going on with Aunt Lydia?
RELATED: 'The Handmaid's Tale' Season 4 Promo Trailer Teases June's Fate When the Hulu Original Returns
Related post url: 
Aunt Lydia (Ann Dowd) can be seen in the new trailer as well. She's talking about someone, presumably June, committing acts against Gilead. "She is out there planning who knows what kind of atrocities to visit upon our righteous nation," Aunt Lydia insists.
In the clip, Lydia looks worn out and is dressed in different clothing. Could she have been sent to the Colonies in punishment? That could certainly be the case after everything that's happened on her watch. She looks completely different in the trailer.
"I never allowed myself to see her for what she really is. Beyond redemption," Lydia says. She clearly looks like she's taken a recent beating and things have changed for her dramatically.
Will all of June's allies in Canada be able to help her?
It's clear that June has a lot of people in her corner and many of them reside in Canada now. Moira (Samira Wiley) in particular is eager to see her friend again, along with June's husband, Luke (O-T Fagbenle).
June takes a bullet for the cause and sacrifices everything to achieve it. Because of her, many of her friends are safely in Canada, including Emily (Alexis Bledel). Will they be able to find a way to get her out of Gilead?
There are a lot of questions that fans need answered in season 4 of The Handmaid's Tale. These are just a few of the major questions we'd like to see answered next year when the all-new season premieres.