'The Handmaid's Tale': 5 Times Nick Risked His Life to Protect June
In The Handmaid's Tale, Nick's central story line revolves around his romantic relationship with June. While Nick was much more ambiguous in the book, the TV show has shown Nick's direct efforts at keeping June safe. Here are five times Nick put his life on the line to protect June in The Handmaid's Tale.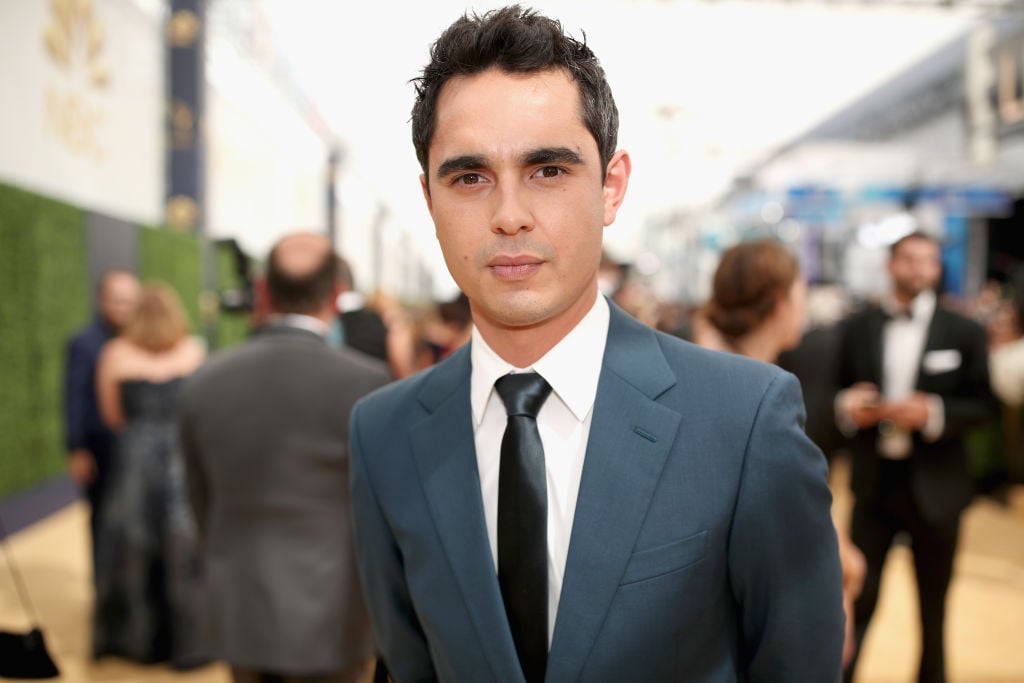 5. When he told Serena that June needed mental help
In the fifth episode of season 2, "Seeds," June mentally shuts down because of psychological torture at the hands of Aunt Lydia. Noticing June's depressed state, Nick brings it up with Serena, who tries to dismiss his claims.
When Serena ignores Nick's complaint, he blocks her path. Serena insists that June is in perfect health, but Nick objects and brings up her mental health.
"Her mental state?" Serena asks.
"Maybe you should take her to see a different kind of doctor," Nick responds.
With Serena being the Wife of the Waterford household, she outranks him in hierarchy. By repeatedly questioning her, Nick risked insubordination and a harsh punishment for trying to help June. In the end June and Nick were still punished, and Serena arranged for Nick to marry Eden in an attempt to disrupt the relationship.
4. Nick tried to protect June against Guardians in 'The Handmaid's Tale'
In "The Last Ceremony," which is the 10th episode of season 2, Commander Waterford arranges for June to visit with her daughter Hannah to try and ease his guilt. After Hannah leaves, Guardians show up to the house. Nick tells June to stay hidden in the house and goes out to talk to the Guardians. Nick is then taken captive in the final moments of the episode of The Handmaid's Tale.
3. Nick gives the letters to Luke in 'The Handmaid's Tale'
Nick, Commander Waterford, and Serena take a trip to Canada in the ninth episode of season 2, "Smart Power." While in Canada, Nick tracks down June's husband Luke. He gives Luke letters that June retrieved with the help of Moira in season 1.
The letters detail stories from hundreds of women who were captured by Gilead and reveal the horrors of the regime. Luke then posts the letters online, and as a result the Waterfords and Nick are forced to leave Canada.
Back in Gilead, Nick shares the news with June. In a touching moment, he also tells her that Luke still loves her and Moira made it to Canada safely. This news inspires June to make sure her child does not grow up in Gilead.
2. He tries to get June out of Gilead
At the end of season 1 of The Handmaid's Tale, Nick works with Mayday to arrange for June's escape from Gilead. The plan goes into motion at the beginning of the second season when June is able to escape following a doctor's appointment.
Nick meets with June after her escape and frequently visits her while she is in hiding at The Boston Globe's former headquarters. While in hiding, June understandably feels anxious about how long she will have to stay hidden and desperately wants to leave with Hannah.
She demands that Nick give her his car keys and gun so she can leave to try and find Hannah. He obliges, knowing she needs the freedom to make her own choice. June ends up not leaving, and stays in hiding for two more months.
1. Nick keeps Commander Waterford from following June
Unfortunately, June's escape attempt at the beginning of season 2 fails. She is brought back to the Waterford house. In the season 2 finale, Rita works with the Marthas to help June and Holly escape.
Commander Waterford realizes what is going on, as does Nick. He follows Commander Waterford to June's room. When Commander Waterford tries to sound the alarm, Nick stops and threatens him with his gun. The beginning of season 3 showed that Nick held Commander Waterford hostage upstairs until Serena revealed she helped June and Holly escape too.