'The Handmaid's Tale': Where Is Emily?
With only one episode left in season 3 of The Handmaid's Tale, fans are scrambling to learn any information they can about the beloved character, Emily. Dr. Emily Malek (Alexis Bledel) finally escaped to freedom with baby Nichole after everything she has been through. She is now a refugee in Canada desperately trying to pick up the pieces of a broken life. Will the show revisit Emily on her journey to healing before the season ends? Will she and June (Elisabeth Moss) ever reunite?
Where is Emily Malek?
Unfortunately, this season hasn't shown much of Emily and her path after Gilead. She hasn't appeared back on the show since episode 7, and fans are wondering where she is. The Handmaid's Tale didn't do Moira's (Samira Wiley) transformation to safety well, as she is now stable and healing and fans didn't really get to see that process. Now, it seems, is the fate of Emily as well. The show teased a short reunion with her wife who has sadly moved on, and her son, Oliver, who she thought was lost to her.
Emily escaped to freedom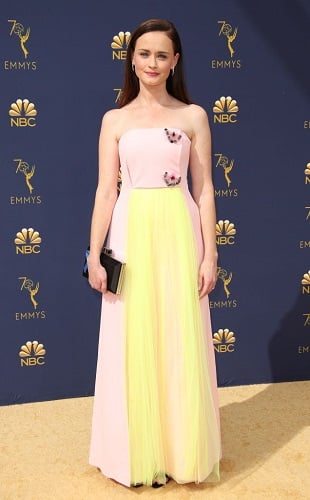 It would be interesting to see what the process could be like for June if she ever leaves Gilead. It is assumed that Emily is recovering and learning everything all over again now that she is safely in Canada. But fans were hoping to see more of her path to reconnect with her wife and her connection with Moira. Emily suffered atrocities no woman should ever have to endure. Somehow, she made it out the other said and fans deserve to see Emily thriving and living her best life.
With only one episode left, there isn't a whole lot of time for the series to explore Emily's journey and everything that comes with it. Many fans find it a travesty that other storylines aren't being explored this season, especially since Emily was such a huge part of the series.
Will June and Emily ever reunite?
Fans are hoping that June and Emily will one day reunite, just as they hope June will reunite with all of her family. I would assume that if June ever gets free from the shackles of Gilead, she will make her way to Emily and reunite with her again at some point. They shared a special bonded connection and June trusted Emily enough to take Nichole away with her alone to safety. Emily does everything in her power to make sure Nichole is safe and with her family, just as she promised June she would.
Will June's plan to rescue the children succeed?
This season has shown a bolder June that has changed completely. She is no longer afraid, but ready to make a move against her oppressors. She has worked hard on a plan to get children out of Gilead. She isn't going to let anything stand in her way from getting the job done. She plots with Commander Lawrence (Bradley Whitford) and the Marthas to get a plan together. In the final episode, the day has come to execute the plan, which has been dubbed "Mayday."
Hopefully, fans will get a satisfying end to the season with some glimpse of Emily and a happy end for June's plan. The final episode of season 3 of The Handmaid's Tale premieres this Wednesday.