'The Handmaid's Tale': Will Emily Get Her Revenge on Gilead?
'The Handmaid's Tale's' Emily is a unique character that is able to break free from Gilead eventually. Will she ever get her revenge?
The Handmaid's Tale has a number of unique and memorable characters that deserve to escape Gilead and find freedom. Dr. Emily Malek (Alexis Bledel), or Ofglen, is able to break free from Gilead eventually. After everything she has been through, she deserves to hold firm to her freedom. Will she ever get her revenge on Gilead after everything they put her through?
Emily before Gilead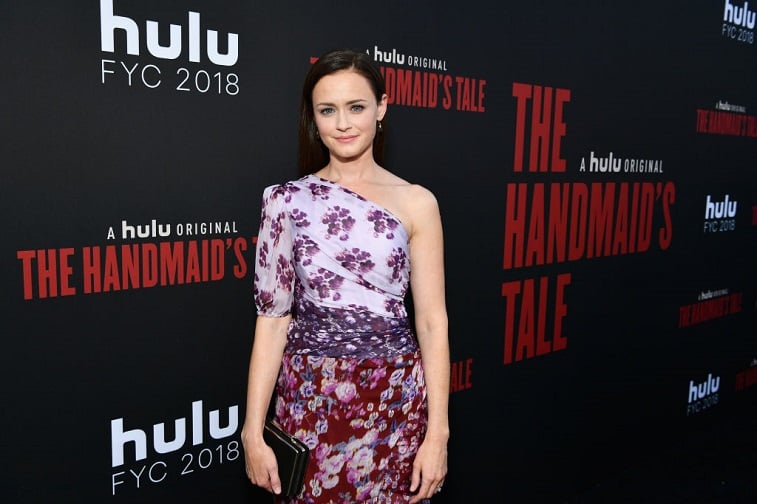 Emily was a handmaid before she escaped to Canada with June's (Elisabeth Moss) daughter, Nichole. Before Gilead, Emily was a college professor and even earned her Ph.D. She has a wife, Sylvia (Clea DuVall), and a son, Oliver. When they start to realize what their country is quickly becoming, she tries to leave for Canada with her family. Sylvia and Oliver, who are Canadian citizens, are able to get out, but Emily doesn't have a Canadian visa at the time. She is forced to watch her family flee to safety and she is taken into custody.
Emily is punished
Emily faces terrible torture after it's revealed that she was having sexual relations with a Martha. The Martha is sentenced to be hanged and killed. Emily faces an arguably worse punishment called "Redemption." She is forced to first watch the Martha die and then she is transported to a facility to have a clitoridectomy in a heinous punishment.
She rebels against Gilead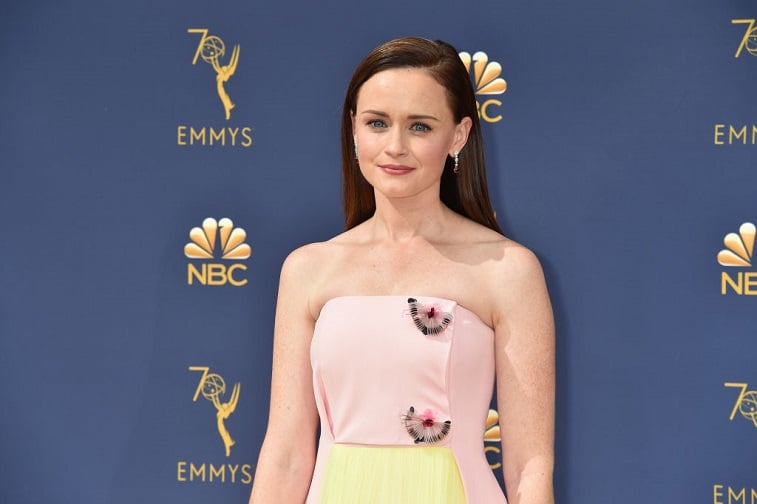 Emily is then brought back to Gilead as a handmaid, but not for long. She steals a vehicle and tries to run away. She even manages to run over a Guardian in the process before she is taken away. She is forced to go to the Colonies, a concentration-like camp where she is another type of prisoner. She starts helping the other women trapped there with her. She has to work in a toxic environment that's making people sick.
Emily finally escapes to Canada with Nichole
After enduring unimaginable conditions in the colonies, she is forced back into sexual slavery in Gilead. Eventually, she is able to escape from Gilead with Nichole, June's baby daughter. She makes it to Canada and to freedom at long last. She reunites with her wife and son, and it's an awkward situation to be sure. A lot of time and circumstances have taken place since they were all together.
Emily reunites with Rita
Emily tries to find a sense of purpose and a way to move forward after so much time enduring the worst types of conditions and hardships. Emily was last seen in episode 13 when Rita (Amanda Brugel) touches down on a plane with numerous children from Gilead. Emily introduces herself to Rita again and they embrace. I'm sure they will be good friends now that they are both free.
Could Emily finally get her revenge on Gilead?
Now that Rita is free from Gilead, she may decide to come forward with information about the things she witnessed while living under Commander Waterford's (Joseph Fiennes) roof. Emily may also use this opportunity to help in any way she can. She could still have information on people in Gilead and she may choose to help the Canadian officials as well.
Emily could even be a crucial part of getting June out of Gilead finally. She was a member of the resistance and could still have crucial contacts underground in Gilead. If she can, she will do everything in her power to help take Gilead down and get June out at the same time. Hopefully, season 4 of The Handmaid's Tale will have even more action and Emily will get her revenge for everything she had to endure.