'The Handmaid's Tale': Will June End Up With Nick Or Luke?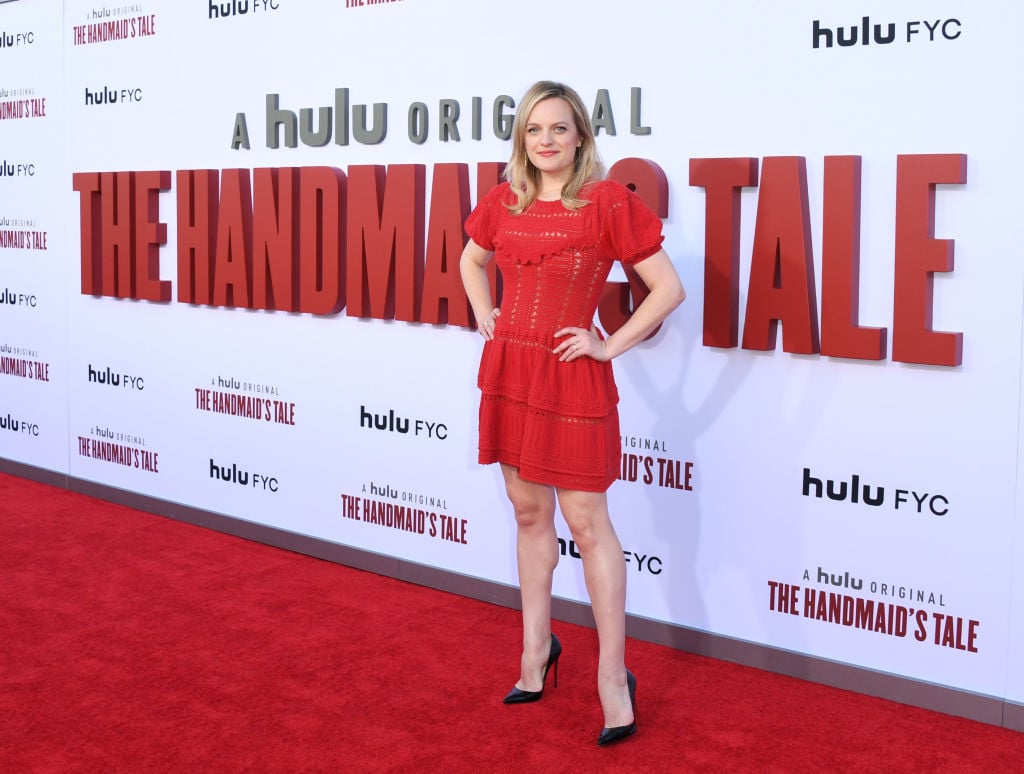 The love triangle is one of the most well-known tropes in TV today. While romantic love is not the center of The Handmaid's Tale, there is a love triangle of sorts between Nick, Luke, and June. Before Gilead started, June's husband was Luke. They were in love and had a daughter together named Hannah.
After the family was split up, June met and fell in love with Nick. The two had a daughter named Holly. Both of the relationships are very different. There is always the chance not all three of the characters will make it out of the TV series alive. Still, fans can't help but speculate which couple is endgame.
June's love story with Nick played a large role in the first two seasons of 'The Handmaid's Tale'
Based on the first two seasons, one might expect June to end up with Nick. Viewers see their relationship in its entirety as they navigate their feelings for one another. A major plot point in the second season was the couple admitting they loved each other and the birth of their daughter, Holly. The type of chemistry seen between the pair is oftentimes found in other endgame couples. 
One argument for Nick is that he knows who June is more than Luke does. June has been separated from Luke for over three years and during that time she has changed a lot. In several episodes, Nick showed he knew how to reassure June when she was stressed, which is what a trauma victim needs. 
Even though Nick was not in the latter half of the third season, June admitted her affair with Nick to Luke. Some viewers interpreted June's tape recording to Luke as a break-up, as June admits she found love with Nick in Gilead and told Luke she would understand if he moved on too. In order to make a life in Gilead, June had to let herself find love with another man. She also admitted what a lot of viewers already knew, that she changed a lot during her time in Gilead.
June and Luke's story developed more in the third season of 'The Handmaid's Tale'
One of the major points against Luke is that for the first two seasons he was not really present. A majority of his scenes were flashbacks. The scenes demonstrated June used to be happy instead of June and Luke's relationship progressing. As a character, Luke took a backseat for the first two seasons. This allowed Nick and June's relationship to escalate more to viewers. 
In the third season, Luke's storyline expanded. He stepped up to raise Nick and June's daughter, who goes by Nichole. Luke and June also have a phone conversation where they admit they still love each other. Even when June sends Luke the tape recording to let him know about Nick, she still acknowledges she loves him. While Nick was not in much of the third season, Luke was in multiple episodes and connected with several people who know June. 
Luke told Fred Waterford he was not giving up hope on reuniting with June, and in the last episode that hope is clear. Luke has survivor's guilt, but he has not given up on the dream he will one day reunite with Hannah and June.
June might end up alone
Given the nature of the show, there is a very real possibility June might not end up with either man. The main point of the show is about women escaping their oppressors. At the end of the day, June is just trying to survive the best she can in her terrible situation. She has changed a lot over the course of the show. There is no guarantee that if she reunited with Luke they would stay together. June changed a lot over the course of the third season, so there is always the chance she and Nick would not work out either. 
June's main focus is making sure her children are safe, so moving forward her goal will be to get Hannah out of Gilead. She would only need to choose between the two men if Nick and Luke are both still alive after she rescues Hannah. The safety of Holly and Hannah is her main priority.