'The Haunting of Bly Manor': A Breakdown of the Ghosts in Season 2
'The Haunting of Bly Manor' is full of ghosts unlike any of the ghosts from 'The Haunting of Hill House.' Here's a breakdown of season 2's haunts.
The Haunting of Bly Manor is based on Henry James's work The Turn of the Screw. However, that wasn't the only story that inspired the ghosts in the second installment of the Netflix anthology series. These are the ghosts in The Haunting of Bly Manor and the tales that inspired them.
[SPOILER ALERT: Major spoilers ahead for The Haunting of Bly Manor — read after watching!]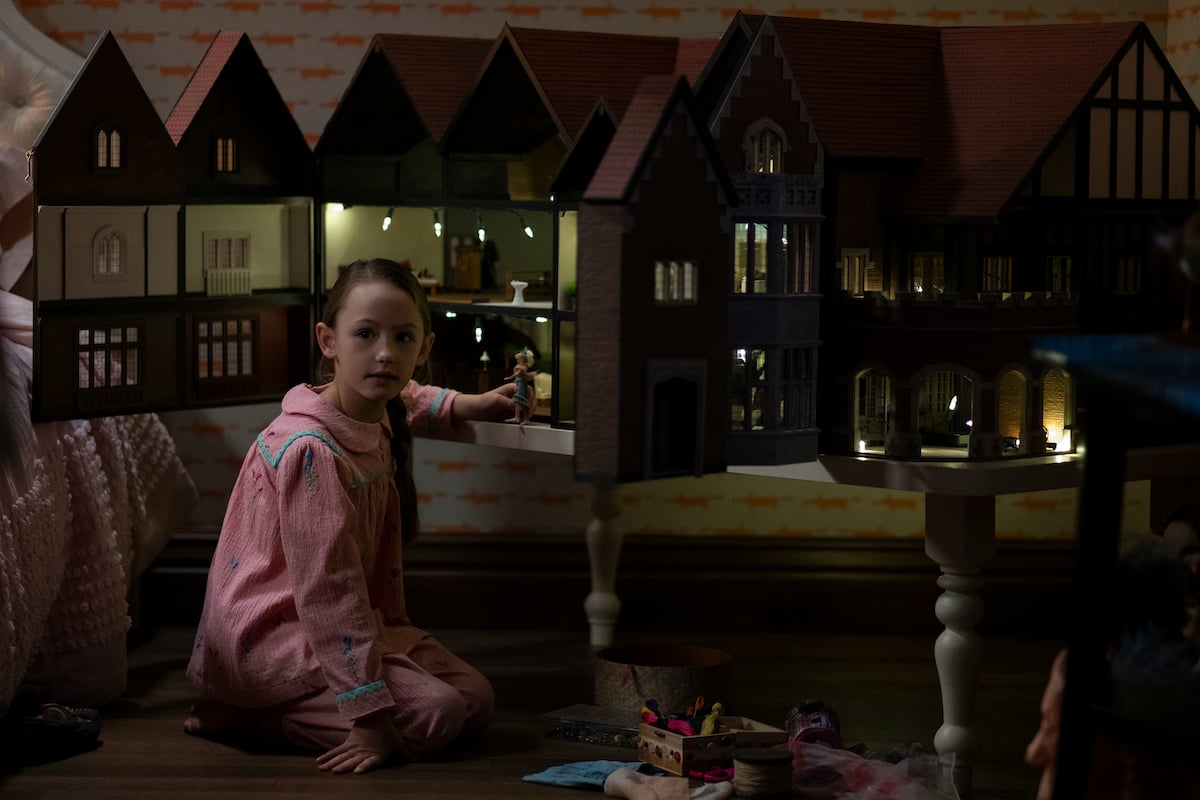 Caretaker Hannah Grose
Hannah (T'Nia Miller), Bly's caretaker, appears to be of the most grounded characters in the series. As she starts to remember more about her past, it becomes clear that Hannah isn't who she thinks she is. 
In discovering she is a ghost, we learn that Miles (Benjamin Evan Ainsworth) is the person responsible for her death. Rather, the spirit of Peter Quint (Oliver Jackson-Cohen), who has taken over Miles's body, is responsible for pushing Hannah to her death. 
Henry Wingrave's alter ego 
Henry Wingrave (Henry Thomas), Flora (Amelie Bea Smith) and Miles Wingrave's uncle, allows work to consume him after his brother and sister-in-law tragically die.
Initially, it seems as though he cannot bear the loss of his family. Eventually, it is revealed that he was in love with his sister-in-law. What's more, their illicit affair led to her pregnancy by Henry, making him Flora's father.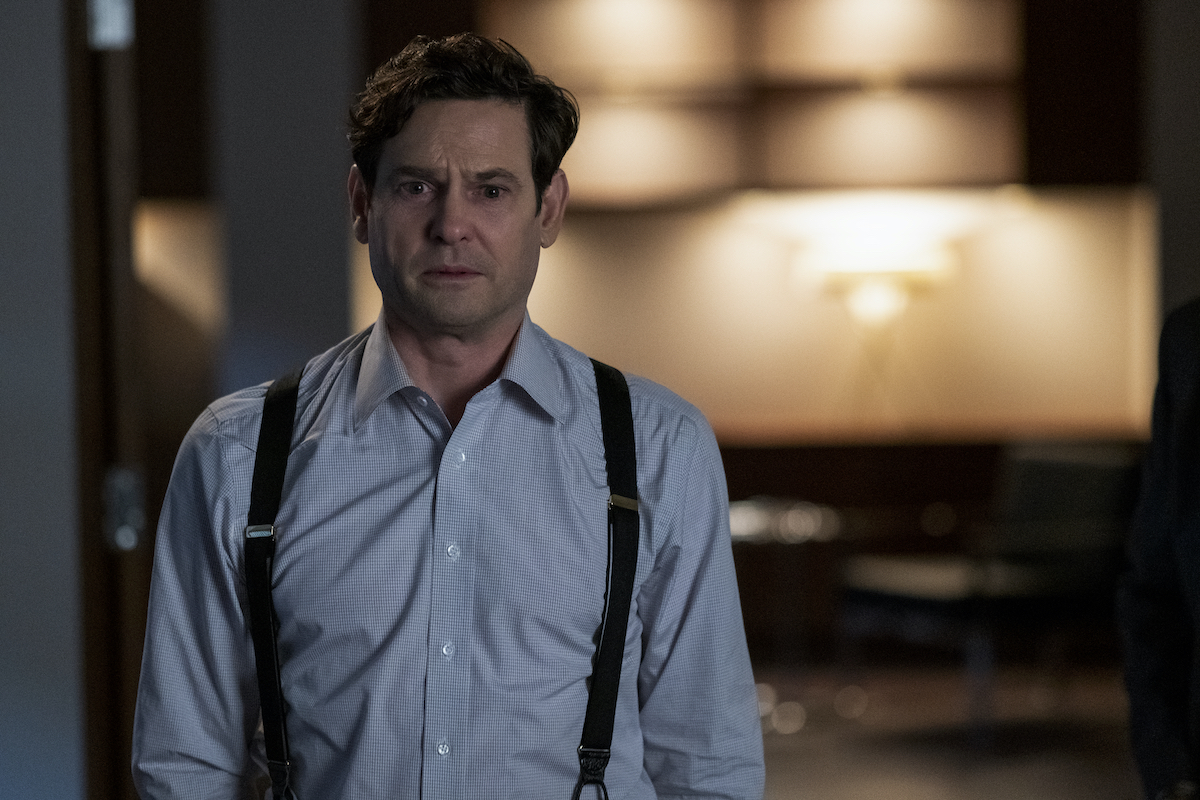 Inspired by The Jolly Corner, Henry Wingrave is haunted by the ghost of his poor choices. He is tormented by a spirit that forces him to relive his worst moments — including the instant he lost the woman he loved.
The Lady in the Lake — the scariest ghost in 'The Haunting of Bly Manor' 
Kate Siegel, who starred in The Haunting of Hill House as Theo, has a much darker role in Bly Manor. This time, Siegel is Viola Willoughby, the eldest daughter and heir to Bly Manor. After years of suffering with "the lung," Viola's sister, Perdita, shows her mercy by suffocating her. 
Viola is a character ripped straight from the pages of another work by Henry James — The Romance of Certain Old Clothes. "We got to go off into so many other of these wonderful ghost stories that people haven't seen adapted before," showrunner Mike Flanagan told Games Radar.
After her death, Viola's spirit becomes confined to a chest of garments. She waits patiently for her daughter to open the chest, only to find Perdita turning the keys. As in the source material, Viola's ghostly hands take the life of her sister. Perdita becomes another ghost tethered to Bly.
When Viola's husband discovers her actions, he casts the chest into the depths of the lake on the manor's grounds. Viola spends an eternity walking the same path each night searching for her daughter. Many of Bly's visitors would fall victim to Viola, including a vicar, a plague doctor, and a young boy. Their souls are also tethered to Bly forevermore.
Peter Quint
In Flanagan's adaptation, Peter Quint (Oliver Jackson Cohen) works for Henry Wingrave. Peter helps Henry hire the governess for the children and helps him with his daily affairs. Eventually, he falls for Rebecca Jessel (Tahirah Sharif), and the two plan to run away together. That never happens, as Peter's life is ended by Viola's ghost.
Former governess Rebecca Jessel
After Peter dies at the hands of Viola, Miss Jessel feels as though he has abandoned her. When she discovers the only way for them to be together is by ending her own life, Rebecca allows Peter to possess her body so that she can drown in the lake and be confined to Bly's grounds forevermore.
Dani Clayton
In the last episode of the season, Dani (Victoria Pedretti) utters: "It's you, it's me, it's us" in a last ditch effort to save Flora's life. She'd seen the words used before when Miss Jessel (Tahirah Sharif) and Peter Quint took over Flora and Miles' bodies. By speaking those same words, Dani allowed the spirit of the Lady in the Lake — Viola — to assume her living body.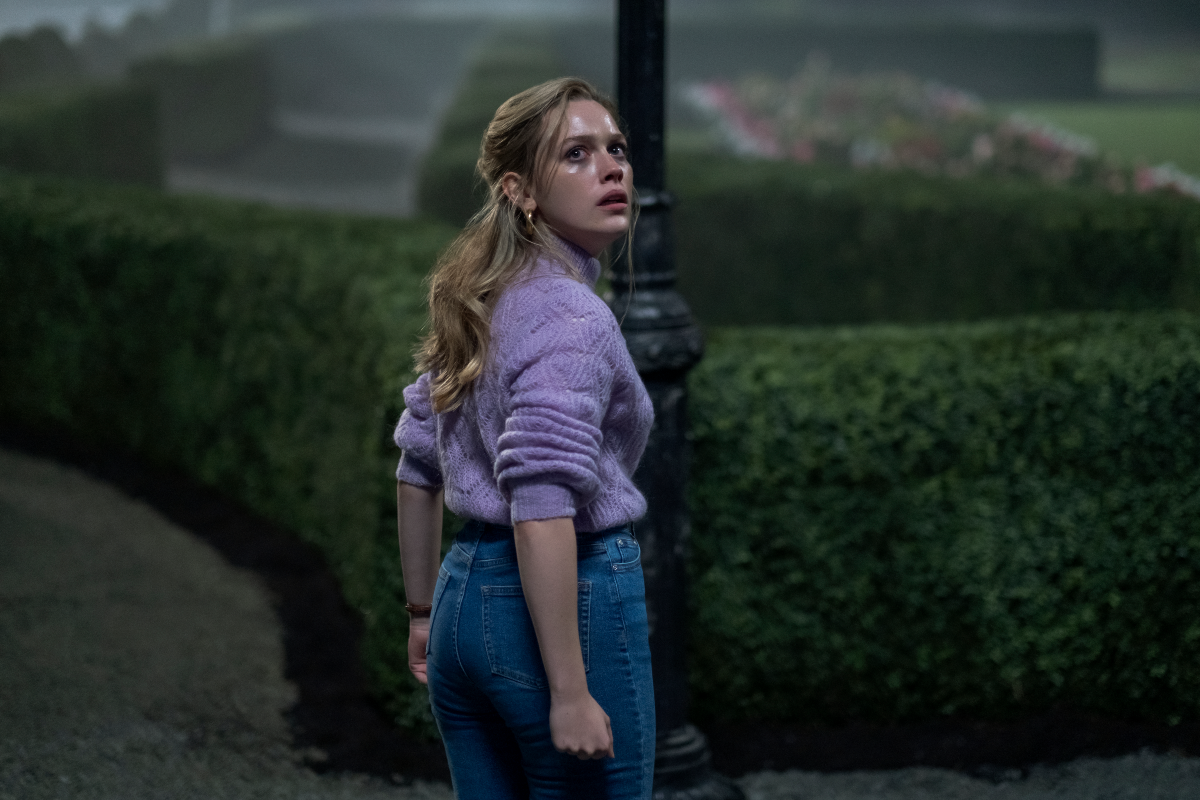 For years, Dani would carry Viola's ghost within her. She lived with uncertainty regarding when and where Viola would choose to surface again until finally, Dani decided to bring Viola home. 
"The beast had lurked indeed and the beast, at it's hour, had sprung," the unnamed narrator says in episode 9. "And she could not risk the most important thing. Her most important person." Finally, Dani returned to the lake to rest at peace.
"The lady in the lake was different now," our narrator says. "The lady in the lake was also Dani. No one would ever be taken again."