'The Haunting of Bly Manor': Does Flora's Dollhouse Connect Back To 'The Haunting of Hill House?'
The Haunting of Bly Manor is based on the horror novella The Turn of the Screw. As such, there are plenty of supernatural elements within season 2 of The Haunting franchise. There are ghosts, but the creepiest thing about The Haunting of Bly Manor might be Flora Wingrave's (Amelie Bea Smith) collection of handmade dolls.
Fans might recall a similar model house in the first season of The Haunting series. Does Flora's dollhouse connect back to The Haunting of Hill House?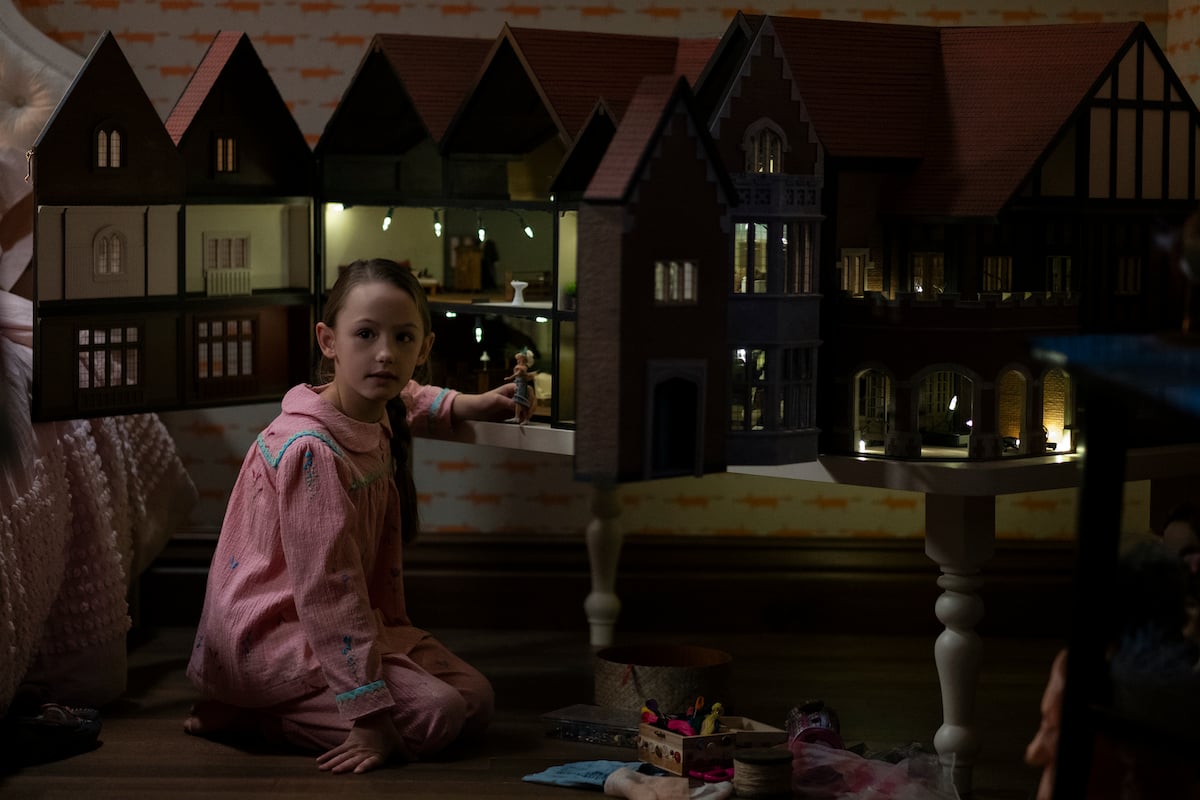 Flora Wingrave has a collection of faceless dolls 
From the start, it's clear Flora has an otherworldly connection to the dolls she plays with.
"Dolls, for children, are a way to play with representations of real people," showrunner Mike Flanagan explained to Vanity Fair. "I think for kids, it's about control. Kids have such little agency. Dolls provide that." 
Flora's dolls might seem like an innocent child's plaything at first glance, but they're actually talismans that she makes to protect the people she loves. After losing her parents, Flora creates dolls and keeps them in her dollhouse — a replica of Bly Manor — in an effort to keep them safe. 
Flora's doll collection features Bly regulars including Owen (Rahul Kohli) and Mrs. Grose (T'Nia Miller). But she also has dolls of the home's older spirits, like the plague doctor and the Lady in the Lake — a doll that remains outside of the dollhouse. 
Shirley Crain has a model of the family's forever home in 'The Haunting of Hill House' 
In The Haunting of Hill House, the Crain family moves into Hill House to flip it and sell it. Unbeknownst to the family, the house is riddled with demonic ghosts who will ultimately destroy the Crains. 
When they first move in, the kids take immediately to the house — except for Shirley (Lulu Wilson). To soothe her daughter's woes, Olivia Crain (Carla Gugino) reveals her plan for the next property they will buy as a family — the house that will become their "forever home."
The plans Olivia shares with Shirley become a keepsake for her after her mother is dead and gone.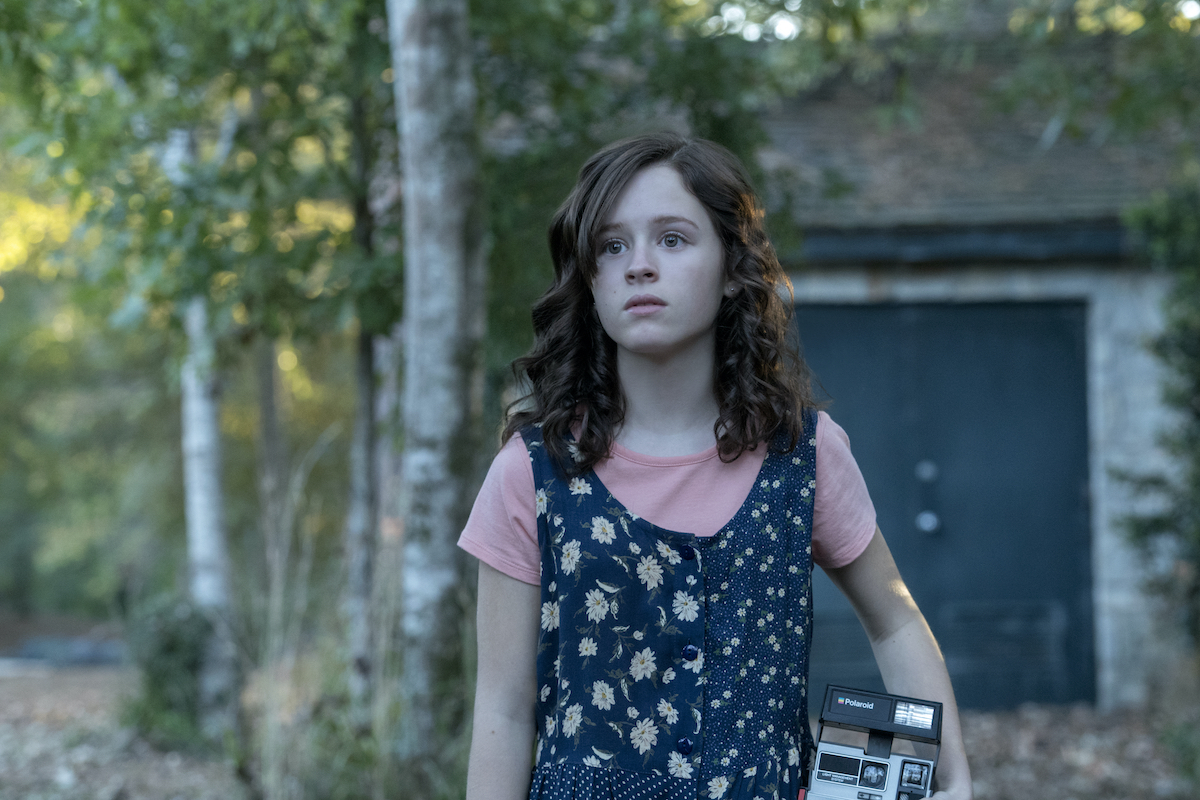 As an adult, Shirley (Elizabeth Reaser) uses her deceased mother's plans to create a model of the family home she designed. The model lived in the office of the funeral home Shirley and her husband ran until the demonic presence of Olivia destroyed it.
Flora Wingrave's dollhouse and Shirley Crain's model home are both symbols of grieving 
Flora's dollhouse is a mechanism that she uses to navigate the grief of losing her parents. While her faceless collection of dolls may seem creepy at first, the charms meant to ward off evil were inspired by her mother, Charlotte (Alex Essoe). Before she left for India, Charlotte explained the purpose of talismans to Flora. After her mother's death, Flora adopted Charlotte's habit of making these talismans to prevent another horrible accident from happening.
Like Flora, Shirley's model forever home was a coping mechanism. While her other siblings grieved by writing novels or turning to drugs, Shirley kept her mother's memory alive with the model. Whether or not Shirley had plans to build it one day wasn't important. Clinging to the replica was Shirley's way of feeling close to her mother, who was taken by Hill House.