The Heartbreaking Reason Behind Prince Harry's Decision to Leave the Royal Family: 'He Knows How This Can End If It's Not Handled Correctly'
Prince Harry and Meghan Markle's announcement about taking a 'step back' from their royal duties might have initially shocked some royal fans, but the reasoning behind their move isn't so surprising when you take a closer look at how Prince Harry is so protective of his wife and son Archie.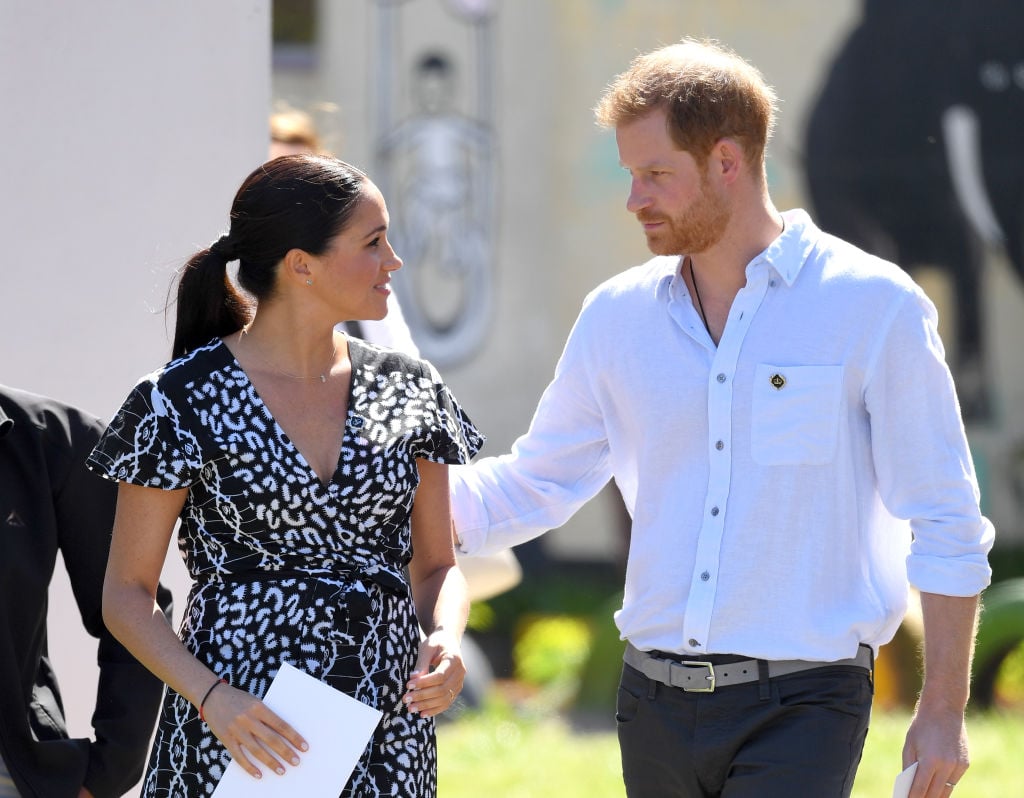 The heartbreaking reason behind Prince Harry's decision to leave the royal family
If you remove the royal piece of the puzzle and look at Prince Harry as a husband and father, it's a bit more of a relatable situation. His close friend JJ Chalmers shared some insight into how Prince Harry has felt since he and Markle got married and had their first child, explaining that Harry wants to "protect his family."
During an appearance on The One Show on Jan. 10, Chalmers, who met Harry when they were both serving in the military, shared: "He's less the captain in the army that I used to know, and he's more the father — and when I see him, that's the first thing that comes up."
He continued, defending the Sussexes' decision to leave royal life, noting: "And I think the decision that he has made, at the forefront of that is to protect his family, because that's the number one rule is to be a father and to be a husband."
Chalmers added: "Any husband wants to protect their wife and any father wants to protect their children."
Prince Harry wants to set a good example for Archie
Chalmers further noted that Prince Harry "is a very principled individual" who wants to make choices that his son will respect, sharing, "so when [Harry] looks at the way the media reacts and how social media talks about someone, he has to answer to his son one day, when he begins to understand this, and be able to look him in the face and say, 'I made the right decision and I did right by you.'"
Prince Harry's own experience has informed the way he navigates life, with Chalmers sharing, "And ultimately he grew up in the limelight and he knows how this can end if it's not handled correctly."
Prince Harry discussed protecting his family during their documentary
In the documentary Harry & Meghan: An African Journey, Prince Harry discussed in an emotional interview how Princess Diana's death in a car crash while trying to escape paparazzi continues to be such a heartbreaking part of his royal life.
When interviewer Tom Bradby asked, "Do you feel at peace in a way yet or is it still a sort of wound that festers?," Prince Harry responded: "I think probably a wound that festers."
He shared: "I think being part of this family, in this role, in this job, every single time I see a camera, every single time I hear a click, every single time I see a flash it takes me straight back, so in that respect it's the worst reminder of her life as opposed to the best."
He continued: "Being here now 22 years later trying to finish what she started will be incredibly emotional. But everything that I do reminds me of her. But as I said — with the role, with the job and sort of the pressures that come with that — I get reminded of the bad stuff."
Prince Harry noted why protecting his family is so important
Given his mother's experience, Prince Harry is very protective of his wife and child. He told Brady during his interview: "My mum clearly taught me a certain set of values of which I always try and uphold, despite the role and the job… I think I will always protect my family, and now I have a family to protect."
He continued: "Everything that she went through and what happened to her is incredibly raw every single day, and that is not being me being paranoid. That's just me not wanting a repeat of the past."
Prince Harry added, "If anybody else knew what I knew, be it a father or be it a husband, be it anyone, you would probably be doing exactly what I am doing as well."