The Heartbreaking Reason Beyonce and Jay-Z Might Be Done Having Kids
Beyonce and Jay-Z are the proud parents of three kids, but will they grow their family? Here's why the power couple might be done having kids.
Beyonce and Jay-Z are music's favorite power couple.  The two maintain their own very successful careers, while still making time for each other and their young family. The couple has three children: Blue Ivy, 7, and twins, Rumi and Sir, 2.  
Given how popular the couple is, fans would love to see them add a few more babies to their brood. Beyonce and Jay-Z seem like great parents, and they certainly have the means to provide for more children. Considering that Beyonce has openly discussed her fertility and pregnancy issues, it's possible that the couple might be done having kids. 
In fact, the couple was almost done after Blue Ivy.  Beyonce and Jay-Z went through a miscarriage before conceiving their oldest daughter, and they were reluctant to try again. 
How Beyonce coped with her miscarriage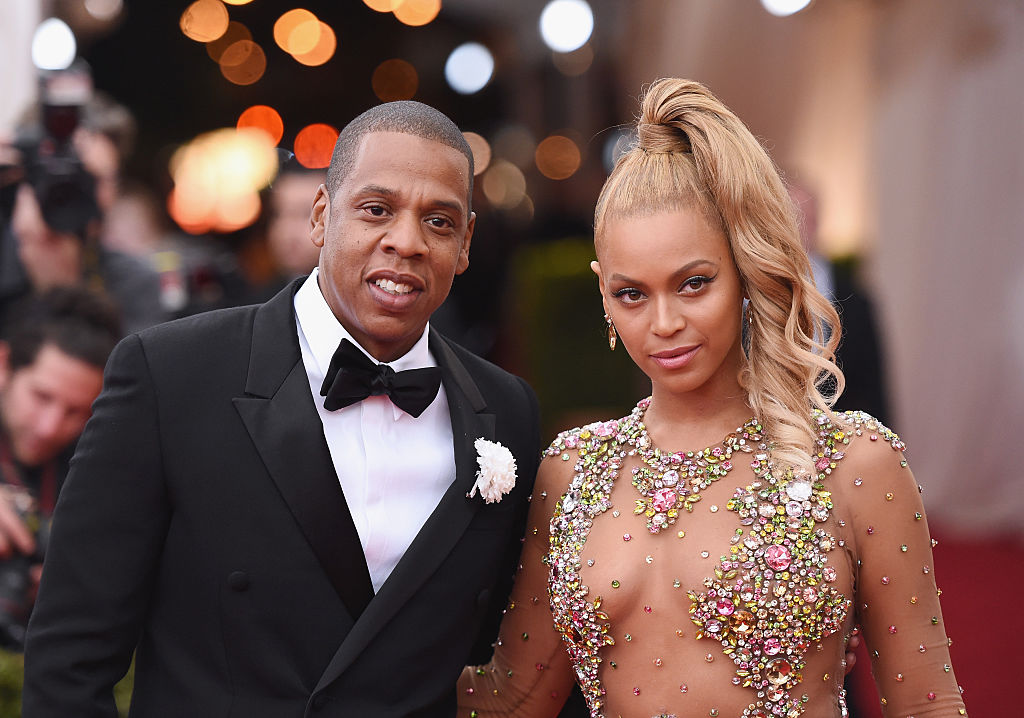 Unfortunately, as many as one in four will have a miscarriage in her lifetime. Despite how common it is, miscarriage remains a somewhat taboo subject. That may be because of how painful it is for women who have gone through it. Many women may be unwilling to bring up painful memories.  Beyonce did women everywhere a favor by speaking up about her pregnancy loss.  
Before her pregnancy with Blue Ivy, Beyonce suffered a miscarriage. She's described it as "the saddest thing" she's been through. Many women can relate. By sharing her trauma, Beyonce gave a voice to women everywhere who feel the same way.  
Beyonce has also discussed openly how scary it can be to be pregnant, especially after a miscarriage. During her pregnancy with Blue Ivy, she felt a lot of anxiety. Like most mothers, she was worried about everything that could go wrong with her pregnancy. 
Beyonce and Jay-Z waited a long time for the twins
A lot of couples choose to have long gaps between their children. Beyonce and Jay-Z have a gap of five years between Blue Ivy and the twins, but Beyonce has said that it wasn't by choice. The pair had difficulty conceiving. Many speculate that the twins may have been conceived using in vitro fertilization, but Beyonce and Jay-Z have said that the twins were actually a surprise.
Beyonce and Jay-Z wouldn't be the only celebrity couple to get a little help conceiving. Chrissy Teigen has been very open about the fact that she and her partner John Legend used in vitro to conceive their daughter Luna.  Since 40% of all in vitro pregnancies end up being twins, some people think that other famous parents with twins may have used in vitro too, like J Lo.  
Discussing fertility issues is difficult. If Beyonce and Jay-Z went through IVF to have the twins and don't want to discuss it, no one can hold it against them. Their fans certainly don't. Most people are happy for the couple, no matter how the twins came about. In fact, Beyonce's pregnancy announcement was the most liked Instagram photo of 2017. 
Beyonce had a difficult pregnancy
Considering how long it took for the pair to conceive, Beyonce and Jay-Z pulled out all the stops with her last pregnancy. They took a ton of beautiful pictures of Beyonce and her beautiful pregnant belly. Then, the pregnancy took a dangerous turn.  
Beyonce was diagnosed with preeclampsia, which is life-threatening.  She had to have an emergency C-section. That can be a very traumatic experience.  It wasn't just Bey's life that was in danger, either. One of the twins also had issues with their heart rate.  
Beyonce and Jay-Z have had a lot of issues with their pregnancies. First a miscarriage, then fertility issues, and preeclampsia. It's possible that the couple won't want to try again. Since she has a history of preeclampsia, Beyonce will be at high risk for complications if the pair does decide to conceive again. 
The good news is that everyone's favorite celebrity couple has three beautiful, healthy children. If more kids aren't in their future, fans will still be overjoyed to watch these three grow up.