The Heartbreaking Reason Chef Ina Garten Got Her Pilot's License
Ina Garten is more than a celebrity chef, best-selling cookbook author, and Food Network star. The talented chef and host of the long-running Barefoot Contessa is known for her simple and elegant, yet accessible approach to cooking and her warm, friendly persona.
On Barefoot Contessa, Garten invites viewers into her luxurious home, where she's always effortlessly entertaining her closest friends and often, her husband, Jeffrey. But Garten's past is full of surprises, and her path to cooking has been anything but conventional. 
Ina Garten has a pilots license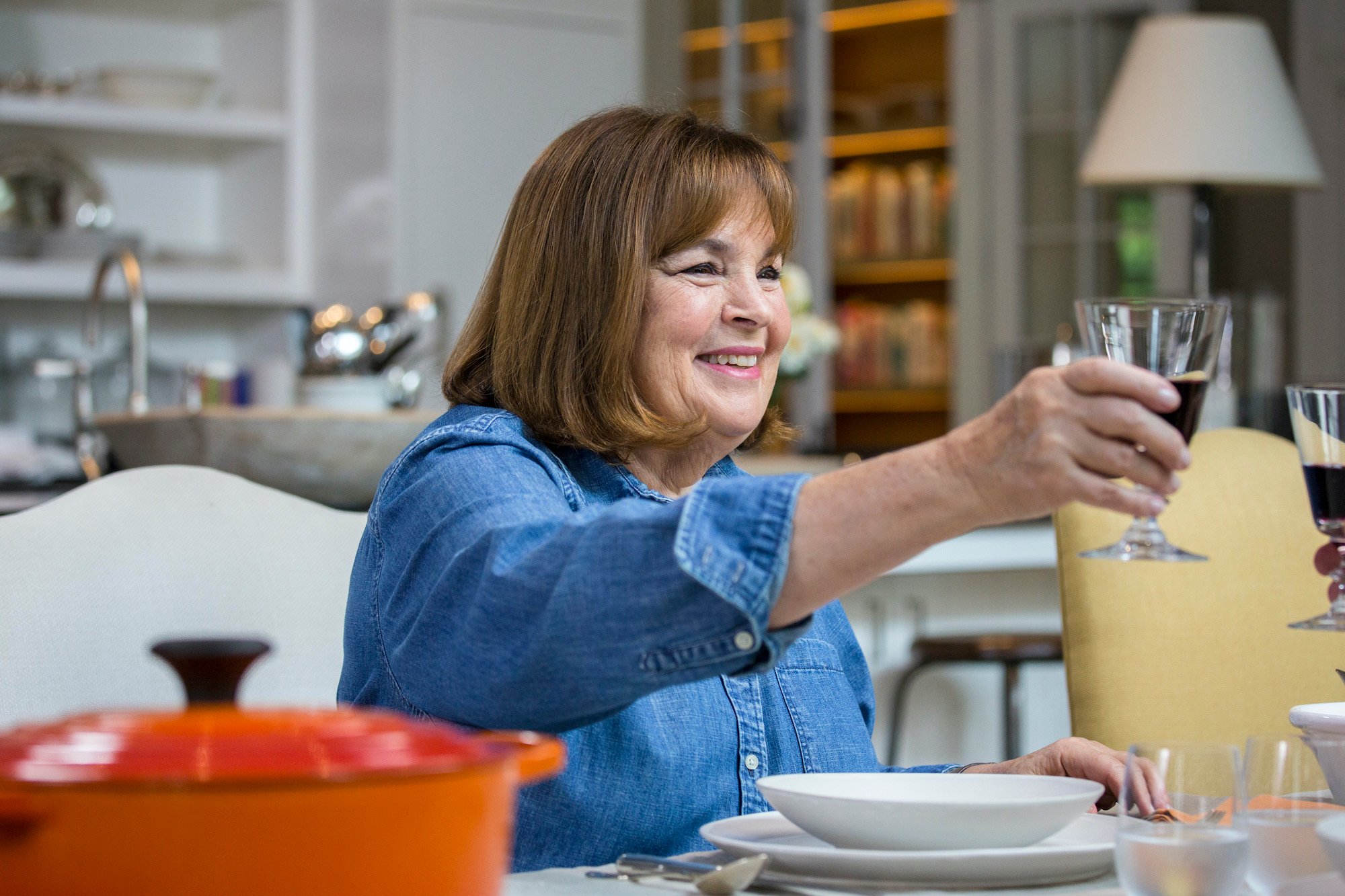 Garten first met her future husband, Jeffrey, at just 15 years old, when she was visiting her brother at Dartmouth College. The two married in 1968. Ina briefly attended Syracuse University but decided to put her studies on hold to support Jeffrey in his military career.
The couple moved to Fort Bragg, North Carolina, where Jeffrey was stationed in the U.S. Army. While Jeffrey was overseas, serving a four-year tour in Vietnam, she needed to keep herself busy. So she decided to take to the skies, per Good Housekeeping. 
"My roommate in college was an aerospace engineer. She had a pilot's license. So I always thought it was very cool," she told BuzzFeed News. 
It was the late 1970s, so Garten initially had some trouble finding an instructor who was willing to teach a woman. She didn't let that stop her, though. Ina eventually earned her pilot's license but, according to Refinery 29, hasn't flown since. 
Garten also began to occupy her time by dabbling in cooking and hosting dinner parties. After Jeffrey's military service was finished, the pair vacationed in Paris for several months, where she discovered her love of French cooking. 
From the cockpit to the White House
Ina Garten went on to earn her MBA at George Washington University. During the Ford and Carter administrations, she worked as a budget analyst in the National Office of Management and Budget. In her years at the White House, she worked on the nuclear energy policy, among other things. But the job left her feeling unfulfilled.
"I thought, I have been working here for four years, and nothing has happened. And I just didn't feel like I had any impact on anything. And I hit 30, and I thought, I want to do what I want to do. And I thought, I want to be in the food business," Garten explained to PBS News Hour. 
She happened to see an ad for a specialty food store that was up for sale in the Hamptons, and it was just the thing she had been searching for. The Garten's made the owner an offer on the spot, and two months later, Ina was the new owner of the 400-square-foot Barefoot Contessa in East Hampton.
The store was named after a 1954 movie that starred Ava Gardner. 
"To say that I knew nothing about what I was getting myself into was an understatement," Garten has said per The Muse, "I'd never run a business before, never even had employees working for me."
How a career change turned into a cooking empire
Despite her lack of experience, Ina grew the Barefoot Contessa into a thriving shop, eventually expanding to a new, 3,000 square foot location. After nearly twenty years of running the store, Garten again decided it was time for a change. She built offices over the store and set to work writing her first cookbook. 
According to Food Network, The Barefoot Contessa Cookbook was published in 1999 and became one of the best-selling cookbooks of the year. 
Then the Food Network came knocking. Garten was hesitant at first, telling People: "In the beginning, I just thought 'I'm not that person. Why would anyone want to watch me on T.V.? I couldn't understand what I could do that was different; that was unique." 
But the network was persistent and clearly saw Garten's potential. Barefoot Contessa premiered in 2002 and is now in its 27th season. Her 12th cookbook, Modern Comfort Food, is set to be published on October 6th.