The Heartbreaking Reason Jennifer Aniston Will Never Play This Iconic Superhero
Sometimes it's worth thinking about alternative universes in the world of movies and how something would have turned out with a different actor. One franchise worth looking at in this arena is Wonder Woman and who else might have made the character iconic.
For many, Lynda Carter was already the definitive Wonder Woman from way back with no substitutes.
Others would say Gal Gadot lifted the character to new heights and made the Amazonian princess legendary for the big screen. Go back in time 15-20 years, though, and it could have been…Jennifer Aniston.
Yes, Aniston recently revealed playing Wonder Woman was one of her dream roles. Is it really too late for her to play the role now, or could she still fit into the current DC Universe movie franchise?
No one really knew her Wonder Woman dreams until now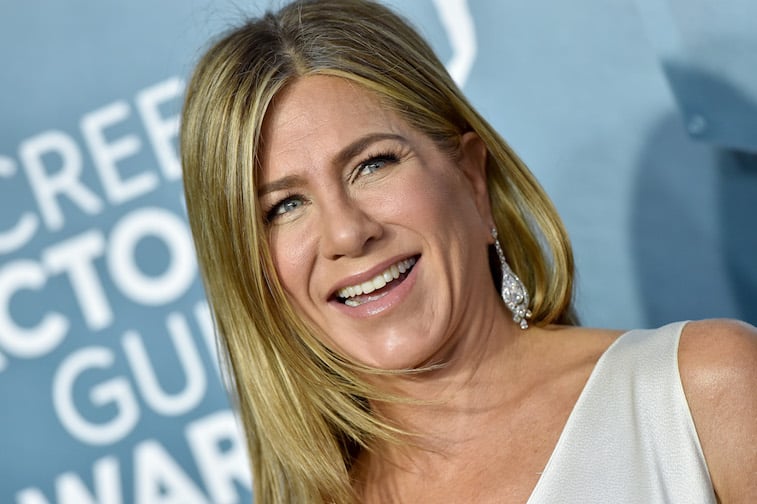 It seems Aniston kept it quiet for years that playing Wonder Woman was one of her acting goals. After Friends ended, Aniston proved herself a very capable actress anyway, though later gravitated to doing comedies. Only The Morning Show has taken her to a new place in her acting abilities, and arguably the role of her life.
One could easily say her Alex Levy in TMN is already a more humanized form of Wonder Woman. After all, she's powerful in becoming a news anchor celebrity and being able to manipulate behind-the-scenes wranglings.
Although, just like Wonder Woman, she also has a very human side with a few frailties.
At least Wonder Woman doesn't have to deal with divorce and emotional breakdowns like Alex Levy has. Nevertheless, it's really not too impossible to think of Aniston playing the superheroine.
Many media analysts have already reported on this story and managed to digitally insert her face onto the WW costume to see what she might have looked like.
The timing just wasn't right
In those post-Friends years, attempts to revive Wonder Woman were underway as they had been since the Lynda Carter years. All efforts were dashed back in the 1990s and 2000s, including a potential TV series revival in 2011.
Adrianne Palicki was one actress who was picked to play a new version of Wonder Woman, this time in a little darker vein. Coming from David E. Kelley, it seemed like it could have done well, at least with the dialogue. Then again, having Kelley involved with a superhero project just didn't seem like a good match.
The pilot for the proposed NBC series never aired, but it was during the time when Aniston could have done the role, maybe on the big screen. All movie efforts at that time were also scrubbed until everything came together at DC a few years later.
Because Aniston turned 50 this last year, she seems to feel like it was a lost opportunity. In her interview from above (after her SAG Award win), she noted she still has a lot to do as an actress. Who says it's really too late to at least be involved in a Wonder Woman movie?
Aniston could play another character in the DC 'Wonder Woman' franchise
There isn't any denying Aniston could play a woman 20 years younger since she looks about the same as she did in her Friends years. One can attribute this to her stellar health regimen to keep her in the best possible shape.
Not that Hollywood would ever consider for Wonder Woman now simply because of her age on paper. If this still sounds the alarm about age bias in Hollywood, it's not quite as bad as it was. They could still hire her to play another character within the Wonder Woman movie franchise.
Even having her play a baddie would give her an opportunity to at least prove her on-screen love for the Wonder Woman universe. Ironically, though, Wonder Woman 1984 will take place during a time when Aniston was just forming her acting dreams at Fiorello H. LaGuardia High School of Music & Art and Performing Arts.