The Heartbreaking Reason Neil Patrick Harris Says He'll Never Host the Oscars Again
Neil Patrick Harris' hosting of the 2015 Oscars left the actor feeling good about his job, getting thumbs up from the big stars in the audience. He felt like he and his team could celebrate a job well done, and then he made a grave mistake: He checked Twitter. Harris has since said he does not plan to host the show again, and maybe that's better for both him and the Oscars, who did just fine this year without any host.
Neil Patrick Harris had the best opening and the worst comedown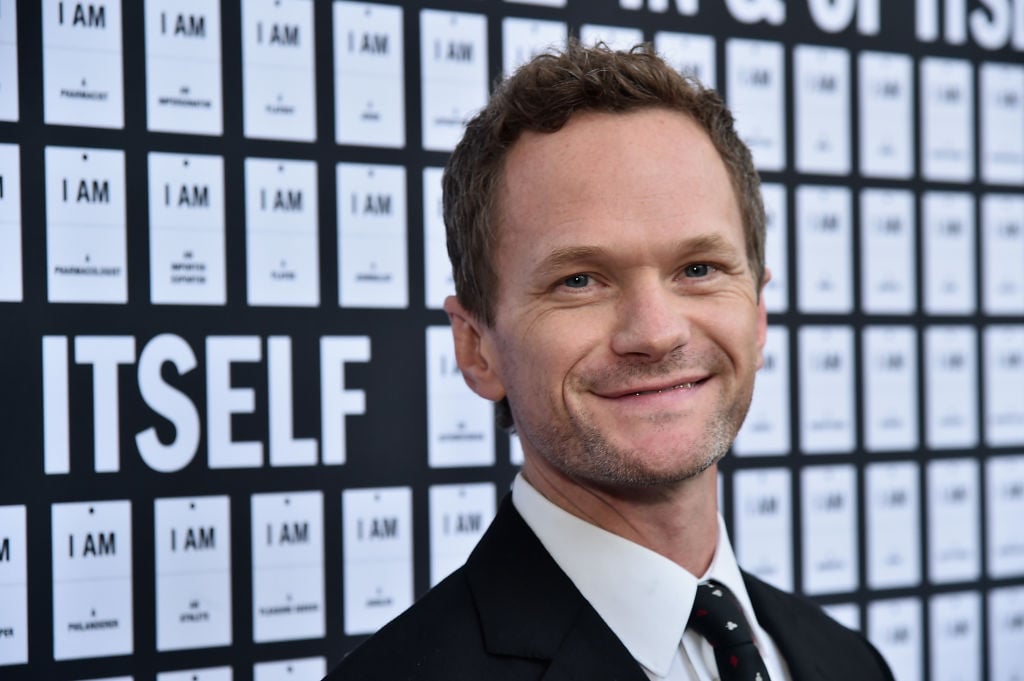 Harris, a veteran of hosting the Tonys, had opened his show with a full-on musical number with help from Anna Kendrick, herself a Tony nominee and a musical veteran. The opening was widely acclaimed, and Vulture named it the best in the entire 90-plus year history of the event, calling Harris "basically perfect." The song featured these amusing lyrics:
This industry's in flux.

Run by mucky-mucks

Pitching tents for tentpoles

And chasing Chinese bucks
So far so good. When Harris later appeared on Jimmy Kimmel Live, he recalled that he was riding high, getting encouragement from Nicole Kidman, Keith Urban, and Oprah Winfrey. If you made Winfrey happy, you must be doing something right.
After the show, he checked Twitter for an ego boost and got the exact opposite: "Uniform hatred," he called it.
Kimmel, himself a two-time Oscar host, knows something about how cruel Twitter can be with his "Mean Tweets" segments. He didn't give any to Harris, but Kimmel told him: "We know why Twitter exists, and it's not to pay compliments."
Why Neil Patrick Harris won't be back to host the Oscars
Harris didn't say so on Kimmel, but after Harris' Oscar show, Variety quoted an interview he made with the Huffington Post, saying he probably would not be back.
"I don't know that my family nor my soul could take it. It's a beast. It was fun to check off the list, but for the amount of time spent and the understandable opinionated response, I don't know that it's a delightful balance to do every year or even again."
Seth MacFarlane, who had hosted the show in 2013, with it's infamous "We Saw Your Boobs" opening number, expressed similar sentiments, telling EW:
"It's a format that's about as current as the 1950s variety show format. There's always an effort to make it interesting and exciting to viewers who are used to a very different entertainment landscape in the modern era, and it's often times fitting a square peg in a round hole. So it's not an easy job, and I'm not surprised that they have a tough time finding takers."
The Oscars may not need a host anyway
Perhaps it's just as well that Oscar has struggled to find a host. There had been a great deal of controversy earlier this year over the choice of Kevin Hart, who withdrew after pushback against homophobic jokes. The Academy had also considered a new "Best Popular Movie" category and cutting certain awards from the broadcast — and both ideas were roundly criticized.
Viewership of the show had been trending downward since 2014. That year, the Oscars had drawn 43.7 million viewers. The next year, when Harris hosted, viewers dropped to 37.2 million. The number kept declining until this year when the Academy decided not to have a host at all, and ratings went back up.
Next year's Oscars will be on February 9, about three weeks earlier than usual. No decision about a host has been made, but ABC president Karey Burke told Deadline: "We're not messing with that format, to the best of our abilities."