The Heartbreaking Reason Why Rick Moranis Left Hollywood — and Why He's Back
Rick Moranis went from being one of the most well-loved comedic stars of the 1980s to a member of the "Whatever happened to …" club. Now that he's returning to performing, fans praise him as a class act for taking a leave of absence for heart-rending reasons.  Too many celebrities fade from the scene due …
Rick Moranis went from being one of the most well-loved comedic stars of the 1980s to a member of the "Whatever happened to …" club. Now that he's returning to performing, fans praise him as a class act for taking a leave of absence for heart-rending reasons. 
Too many celebrities fade from the scene due to personal problems and poor choices. Moranis reminded us that it can be a good idea to walk away – and that only makes the return all the sweeter when the performer does come back.
How did Rick Moranis get famous?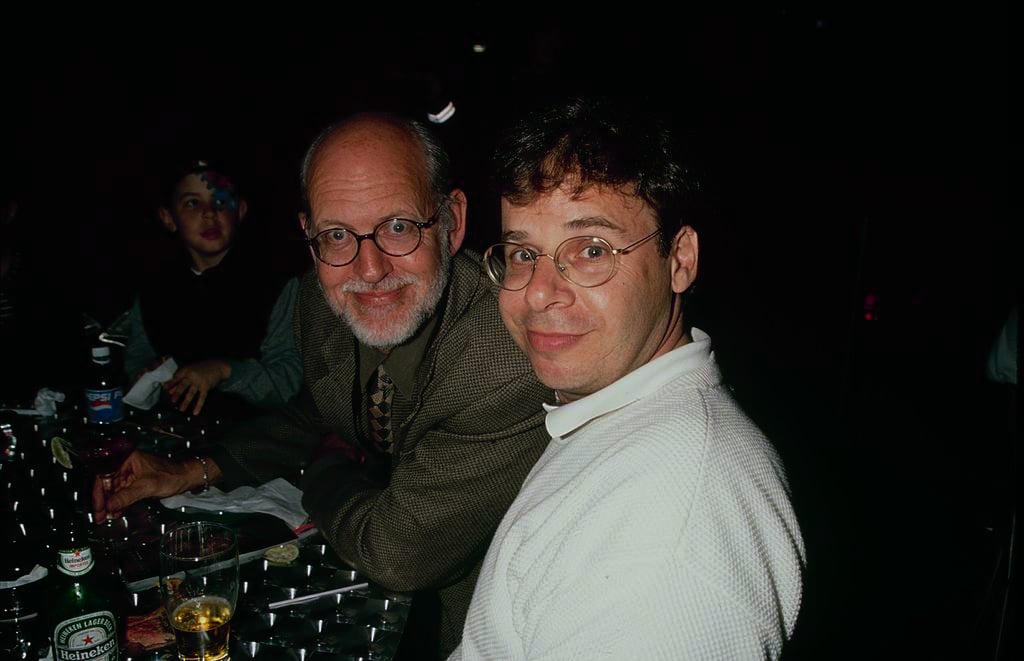 Moranis, who hails from Canada, first vaulted to fame as a member of the Second City TV troupe, whose members also included John Candy, Eugene Levy, and Martin Short. Along with Dave Thomas, Moranis became known for the antics of the stereotypically Canadian Bob and Doug McKenzie, who parlayed their comedy onto the big screen with Strange Brew. 
From there, Moranis springboarded into many of the best-loved comedies of the 1980s, including Ghostbusters, Spaceballs, Little Shop of Horrors, and the Honey I Shrunk the Kids franchise. Not many actors could go from playing a stereotypical nerd to belting off-Broadway tunes, but Moranis could and did, making him one of the best-liked people in the business. 
Moranis said in a 2004 interview with Sound and Vision, "In the early movies I did, I was brought in to basically rewrite my stuff, whether it was Ghostbusters or Spaceballs. By the time I got to the point where I was "starring" in movies, and I had executives telling me what lines to say, that wasn't for me. I'm really not an actor. I'm a guy who comes out of comedy, and my impetus was always to rewrite the line to make it funnier, not to try to make somebody's precious words work."
Why did Rick Moranis leave show business?
After the early 1990s, however, Moranis mostly disappeared from movie and TV screens, with one of his final credits being the direct-to-video sequel, Honey, We Shrunk Ourselves. He made sporadic voice appearances after that, such as in the Disney animated feature Brother Bear, in which he and Dave Thomas revived their Bob and Doug characters as a pair of dim moose called Rutt and Tuke.
According to The Independent, that was primarily because his wife, Ann Belsky, died of cancer in 1991, so Moranis decided to concentrate his energies on raising their children, Rachel and Mitchell. Simply put, Moranis realized what was really important, and although people missed him, he did not miss the business. Moranis laid low, having amassed a net worth of $10 million, according to '80s Kids. 
"It got to the point where I was doing a lot of pictures with kids – really nice kids, but not my kids. So, I was like, 'You know what? I'm tired of talking to my kids from a hotel room. I'm going home.' So I turned down the next pictures that came along and the break just got longer and longer. I didn't miss the work, I didn't miss the travel, I didn't miss the people. I didn't miss any of it" Moranis said in 2006. 
What is Rick Moranis doing now? 
Now, however, Moranis' children have grown, and he's making his way back into show business, having signed on to play Wayne Zelinsky one more time in Shrunk, the sequel that finds his son, played by Josh Gad of Olaf fame, wanting to follow in his father's footsteps as a scientist. 
No specific release date has been given for the fourth movie in the Shrunk franchise, but it's in pre-production with director Joe Johnston, who helmed the 1989 original film.