The Heartbreaking Story Behind Sarah McLachlan's Stalker
Sarah McLachlan is just one of the many famous celebrities who have suffered from the act of stalking. Here's what happened.
Celebrities are often associated with the glitz and glamour that comes with fame and living lavishly. However, as news headlines often portray, there is a scary and dark underbelly to be in the public eye.
Over the years a fair share of famous musicians, artists, athletes, and politicians have been subjected to crime and danger as an indirect result of being famous. When celebrities share their work with the world they sometimes take the risk of sharing personal and intimate information with the public. Sometimes, that information comes back to haunt to them.
Sarah McLachlan is just one of the many famous celebrities who have suffered from the act of stalking. Take a look a closer look at the details and what exactly went down.
Sarah McLachlan's journey to fame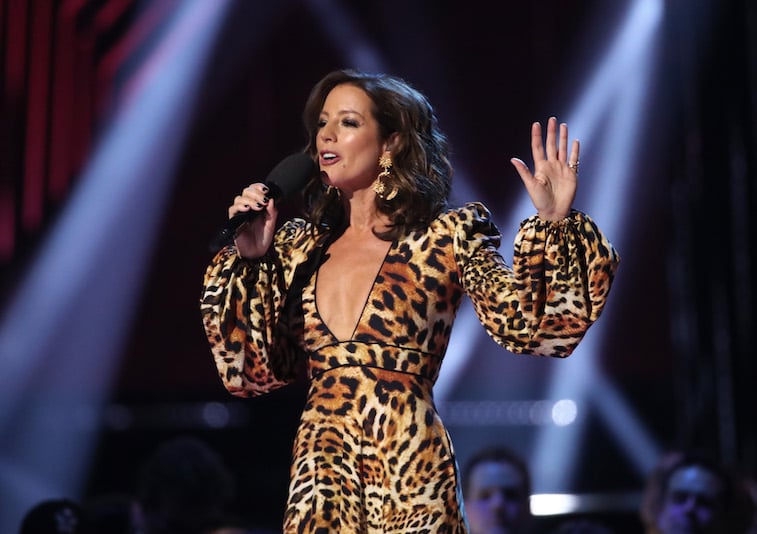 McLachlan was born and raised in Canada. She attended Queen Elizabeth High School as she pursued her passion for singing and music. While in high school she joined a local band called The October Game.
From a young age, McLachlan attracted a lot of attention in the music industry. McLachlan was even offered a contract while she was still in school, but her parents encouraged her to focus on her studies first.
McLachlan's first album, Touch, was released in 1988. The album was an instant hit and included sensational songs such as "Vox". After spending some time touring, McLachlan was ready to release her second album. In 1991 Solace was released to the public. This particular album was known for hits like "The Path of Thorns" and "Into the Fire."
On this album, McLachlan was able to showcase her talents and skills in a new way through collaborating with Pierre Marchand. McLachlan's third album, Fumbling Towards Ecstasy, is what helped the musician reach levels of international fame.  Everyone always recognizes McLachlan from the song "Angel" that is often heard on the ASPCA commercials.
McLachlan is known for founding the tour Lilith Fair. When McLachlan became frustrated with a lack of sponsors for female artists she took action into her own hands. McLachlan created Lilith Fair as a way to empower and promote female artists.
Over the decades, McLachlan has created and shared many albums that received noteworthy and acclaimed praises. Overall, McLachlan was nominated for 21 Juno awards and received three Grammy awards. McLachlan has managed to impress the world and her fans everywhere with her musical career. 
The details behind Sarah McLachlan's stalker
With so much success throughout McLachlan's journey to fame, her name, story, and photographs were popping up in the media everywhere. Unfortunately, as a result, a dangerous situation slowly began to unfold and invade McLachlan's privacy.
Most celebrities can relate to fan mail, but what happens when a fan crosses the line? That was the case for McLachlan and her crazed fan Uwe Vandrei.
Vandrei worked in the computer programming industry in Ottawa, and in 1991 he started writing letters to McLachlan. McLachlan revealed that they were, in fact, love letters, and they also were pretty creepy. Just three years later and the letters that McLachlan received climbed into the thousands.
Things got even weirder for McLachlan and Vandrei when he decided to take legal action against McLachlan.
Though the roles seemed like they should be reversed, Vandrei filed a lawsuit against McLachlan claiming that she stole his words from his mailed letters and used them in her song "Possession". As many expected, the lawsuit was a charade created by Vandrei as a way to be physically near McLachlan.
The fate of Sarah McLachlan's stalker
The situation involving McLachlan and Vandrei was both scary and sad. In November of 1994 Vandrei's body was found in the local woods. Authorities confirmed that Vandrei had taken his own life.
Not all stories have happy endings, and this case demonstrated that. Hopefully, McLachlan can continue to work on her music and put the past behind her.