The Heartbreaking Thing Khloé Kardashian's Family Told Her About Her Weight
Khloé Kardashian made headlines after finally confirming the rumors that she and her beau, NBA star Tristan Thompson, are expecting their first child together. The reality star has also been busy promoting the second season of her E! series Revenge Body.
During her media rounds to discuss the show's new season, Kardashian dropped a ton of baby news. She also opened up about her past struggles to shed some pounds and the heartbreaking thing her famous family once told her about her weight.
Who she told about her pregnancy first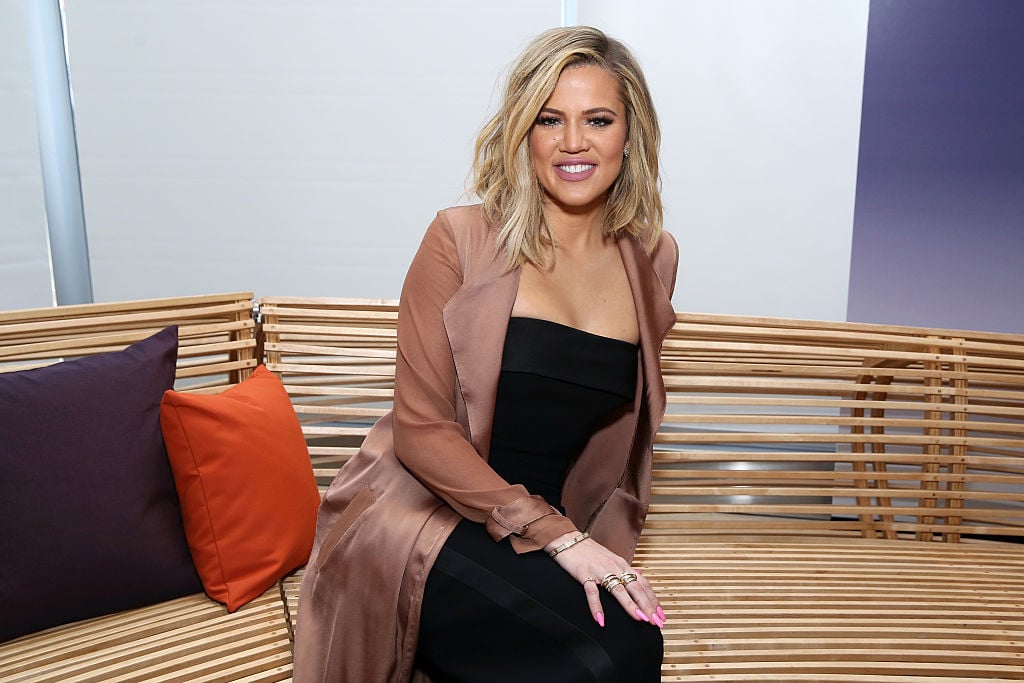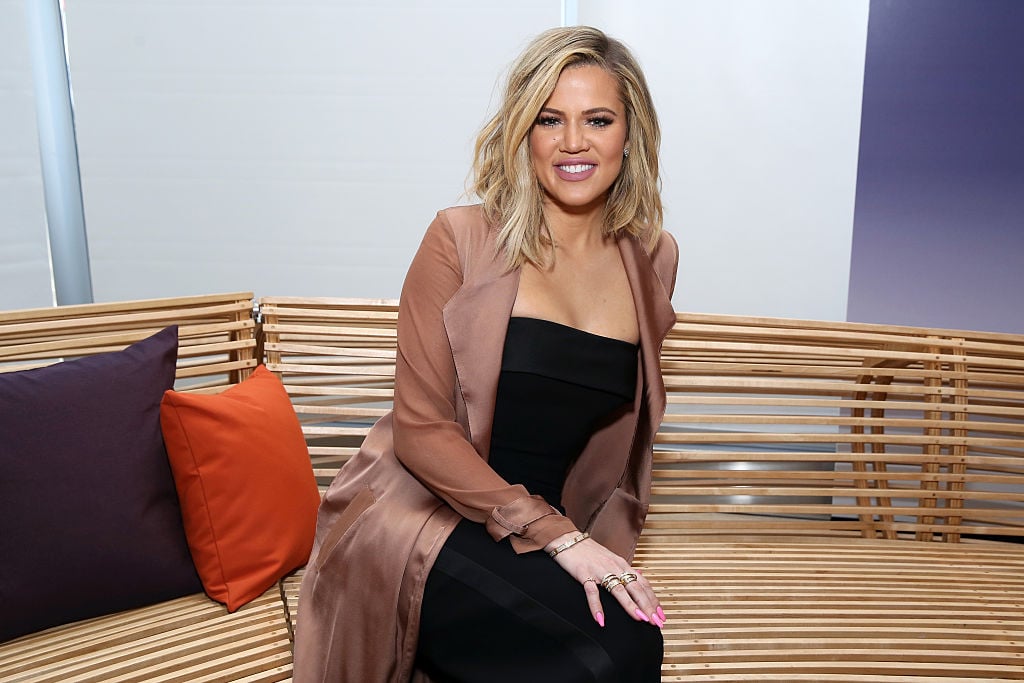 After a Kardashian finds out they're pregnant, who do they tell first? One of their famous siblings? Mama Kris? A trusted friend?
Kardashian stopped by Jimmy Kimmel Live! on Jan. 4, 2018, and explained that the first person she called was her man because he was pretty sure she was pregnant even before she took the test. Kardashian said that Thompson was in another country when she got the positive result, so she called him right away to let him know he was right.
She also revealed that she sent her assistant, Alexa, to go get the test and learned she was pregnant while Keeping Up with the Kardashians cameras were rolling. Therefore, the show crew knew before her family.
Where her baby will be born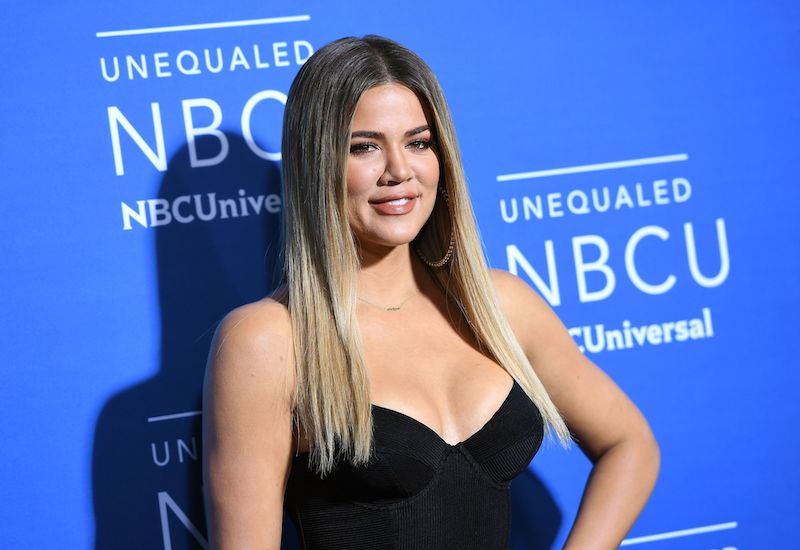 Kardashian also dished on where her baby boy will be born, and it won't be in Los Angeles.
Instead she will deliver the little one in Ohio, which makes sense because Thompson plays for the Cleveland Cavaliers, and it will be easier for him to be by her side if she has the child near his home base.
Who will be in the delivery room with her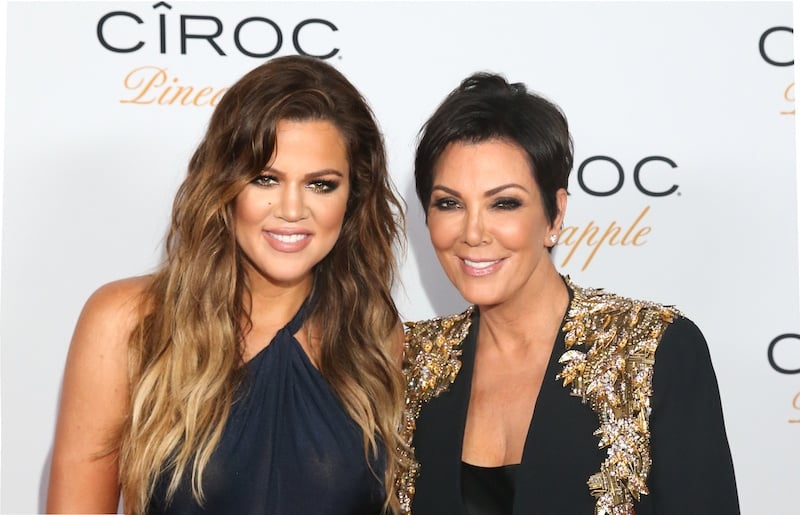 Kimmel also wanted to know who would be in the delivery room. Kardashian told him that while her mother and Thompson definitely will be, she's undecided on who else should be but doesn't want to be annoyed by anyone.
"Whoever's gonna be the calmest I can deal with," she said.
What body part has her freaking out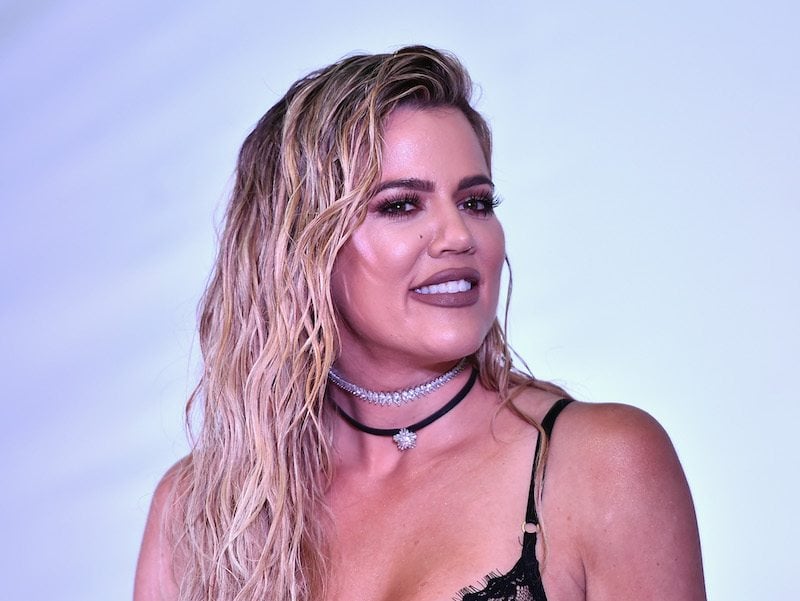 On Jan. 7, 2018, Kardashian took to Snapchat to share with her fans something she is nervous about and that is her belly button. The 33-year-old explained that she's been freaking out about what happens to her innie as she's afraid it will become an outie.
I have such a phobia with belly buttons, and I know when you're really pregnant your innie becomes an outie. Oh, my god, I can't even think about that. I'm so freaked out that's going to happen to me … I wonder if mine has to. Does it have to become an outie?
Her fears were later calmed when some of her fans tweeted at her that not everyone's belly button turns into an outie when they're pregnant.
Which family member gives too much advice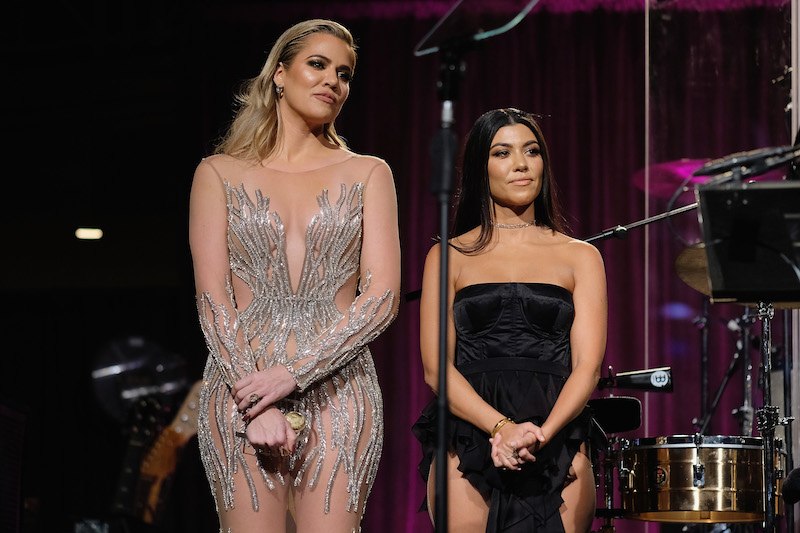 When it comes to which one of her family members gives way too much baby advice, she said that's Kourtney. The Revenge Body host explained that her big sis has this "her way or no way" parenting style that she likes to bring up and at times it causes friction between them.
We've been fighting a lot lately. We never fight. She got pissed because I wanted to put a TV in the nursery. I'm like the worst person for ever wanting a TV . . . She's crazy. She thinks she's better than I because she doesn't like as much TV. But I like TV shows!
What her family once told her about her weight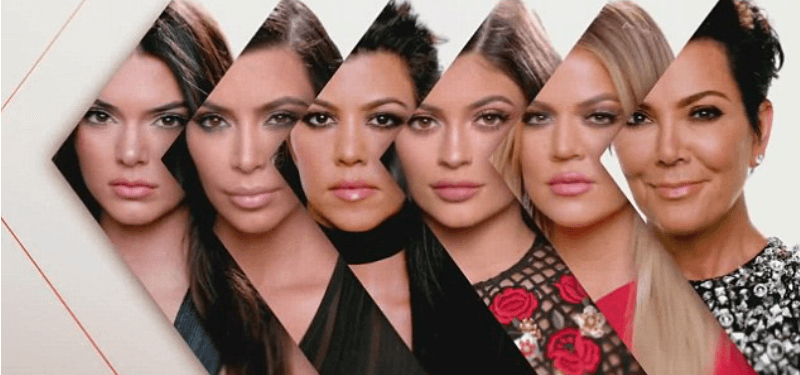 Kardashian also spoke about trying to keep up her fitness routine and not gain a ton of weight during her pregnancy. She's been candid about her struggles to lose weight in the past and in a Revenge Body clip, admitted that her family told her some heartbreaking things about how her weight was negatively affecting the Kardashian brand.
"You know, for a long time I was told, 'Khloe, you've got to lose weight because you're really hurting the brand,'" she recalled.
She went on to say that she knows her family was not trying to deliberately hurt her but rather help her, however, at the time she was having trouble trying not be offended by it. "I understood that was coming from my management side of my family, but it does hurt, and there's a way to say things," she said.
Misconception about her show Revenge Body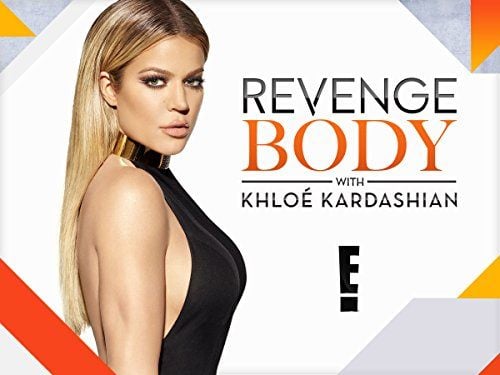 About her show, Kardashian thinks that perhaps the title can be a little misleading. She feels that the word "revenge" immediately strikes up thoughts that a participant is not trying to lose weight for themselves, but rather just to get a rise out of someone else. However, she said that couldn't be further from the truth.
I think the title sometimes might distract people. Revenge Body, it can seem a little aggressive, and that you're doing things maybe for the wrong reason. But it's a play on words because people would say that to me, like, "You have the best revenge body." And I was like, "I'm not even thinking about that!"
Follow Michelle Kapusta on Twitter @philamichelle.
Follow The Cheat Sheet on Facebook!