The Heartbreaking Thing Prince Harry Saw Before He Knew Prince Charles Was Cheating on Princess Diana With Camilla
A few years after they tied the knot there were rumblings that Prince Charles and Princess Diana weren't exactly living a fairytale life. And following some salacious headlines, the pair separated in 1992. Charles confirmed in a 1994 TV interview that he had cheated on his wife. Then the following year, the Princess of Wales gave her own bombshell interview and uttered the words, "Well there were three of us in this marriage so it was bit crowded."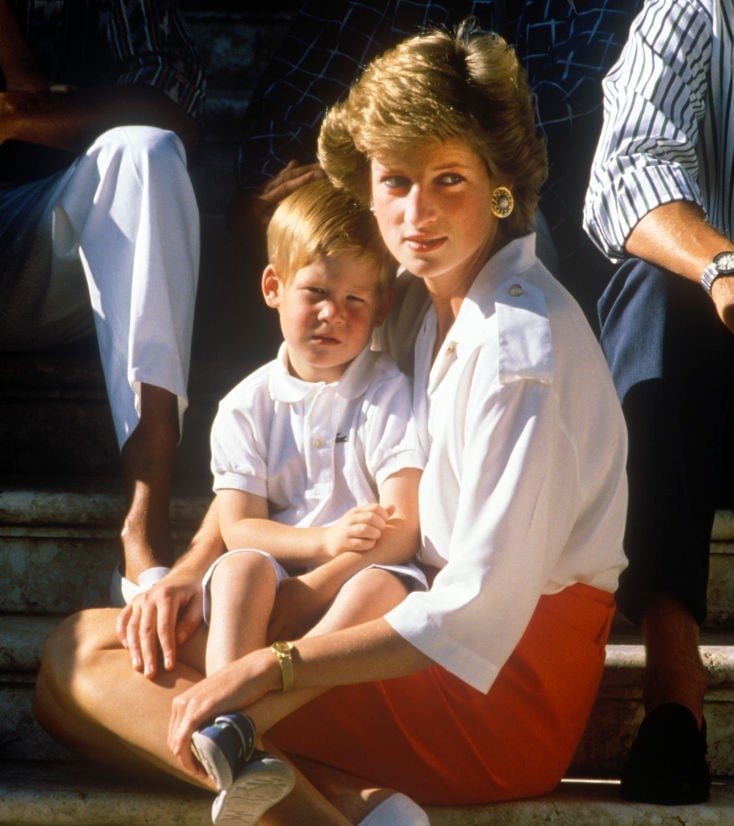 But how did Charles and Diana's two sons, Princes William and Harry, learn about what was going on in their parents' marriage? Diana ended up telling her oldest son about his father's affair with Camilla Parker Bowles, but Harry learned of his dad's mistress another way.
How Prince William found out about his father's affair
In her explosive Panorama interview, Diana revealed to BBC journalist Martin Bashir that she is the one who broke the news to Prince William.
"William asked me what had been going on, and could I answer his questions, which I did," the princess recalled. "He said, was that the reason why our marriage had broken up? And I said, well, there were three of us in this marriage, and the pressure of the media was another factor, so the two together were very difficult."
Diana added that she explained to her son, "Although I still loved Papa I couldn't live under the same roof as him, and likewise with him."
How Prince Harry found out though is another story.
Prince Harry saw Camilla on TV but didn't know who she was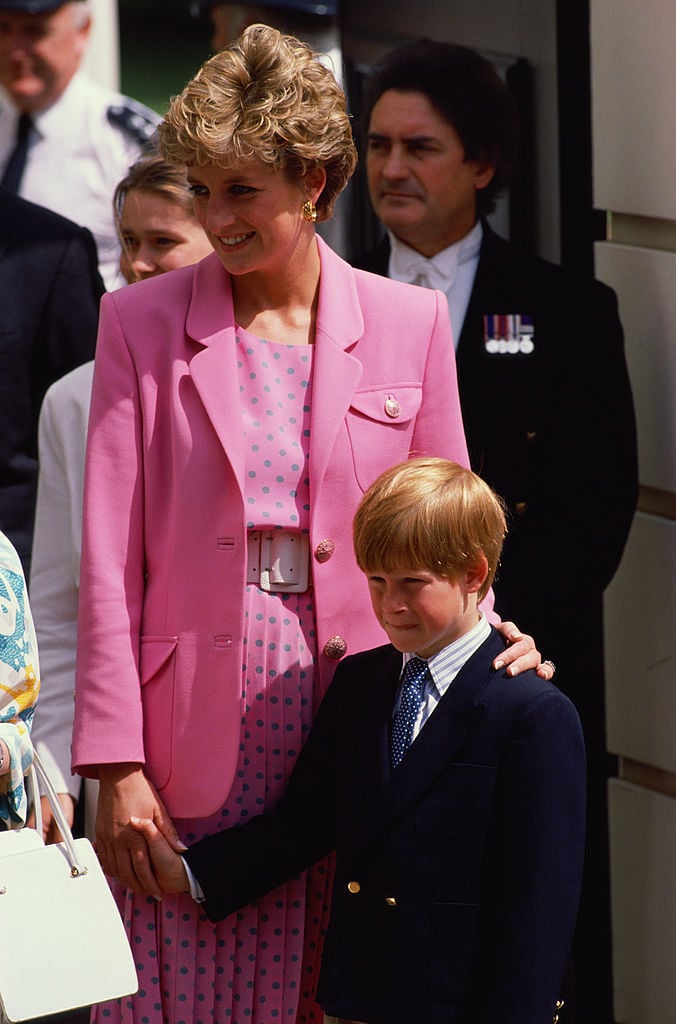 Because Harry was a little younger than William, Diana did not speak to him about what was going on. Instead, the first time Harry ever heard of Camilla was when he saw something about her on TV.
In the Amazon Prime documentary Diana: The Woman Inside, the princess' friend, Simone Simmons, said William and Harry were watching a show called The Monarchy Debate when the host, Trevor McDonald, asked, "What does the public think? Will Camilla ever be Queen?'" 
Harry then asked, "Who's Camilla?" His big brother responded with, "Don't you know?"
Neither prince has ever talked about the conversation they had after that but looking back now it's sad how innocent Harry's question was because he really had no idea what was going on. We can only wonder what type of reaction he had when he found out that Camilla was his father's mistress.
William and Harry's relationship with their stepmother today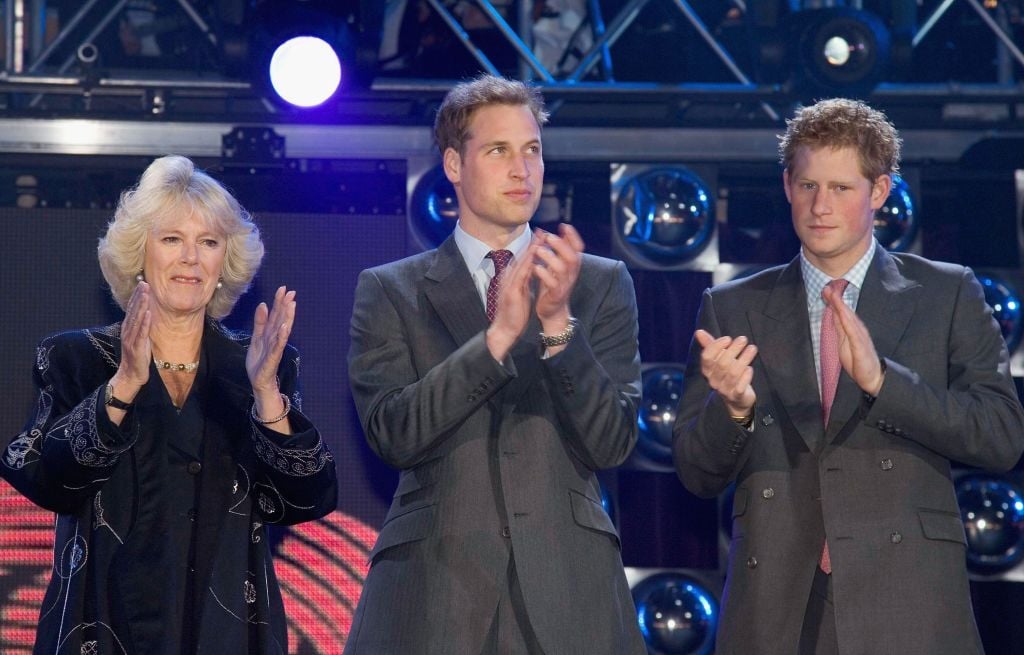 Of course, Camilla went on to become William and Harry's stepmother. So what is their relationship like with her these days?
The princes have come to realize that Camilla does make their father happy and for that reason, Harry helped her out in the court of public opinion when he said, "William and I love her to bits." The now-Duke of Sussex also addressed the claim that she is their "wicked stepmother" and insisted that is not the case and they are very close with her. At some point though, things between them seemed to change. 
In July 2017, William and Harry were expected to say a few nice things about Camilla at her 70th birthday party but they chose not to speak which led to speculation that they may not get along that well after all.
Royal biographer Christopher Wilson claimed that things between the princes and Camilla have always been a bit icy despite how they act towards each other in public.
"Though to all outward appearances she has the support and friendship of Prince William and Prince Harry, privately there is a distance," Wilson wrote in the Daily Mail.
Read more: The 1 Thing Queen Elizabeth II Took From Princess Diana That Prince William Could Never Accept