The Heartbreaking Way Robert Downey Jr. Used to Bond With His Father
Robert Downey Jr. is one of the most iconic actors around. He has been a big name in Hollywood for over 30 years, and these days, he is well-known for playing Tony Stark/Iron Man in the Marvel Cinematic Universe.
Downey Jr.'s life seems very enviable now, but things were not always easy when he was younger. In fact, his childhood could be characterized by a complicated relationship with his father. There was a heartbreaking thing Downey Jr. and his father did together which would eventually lead him down a dark path.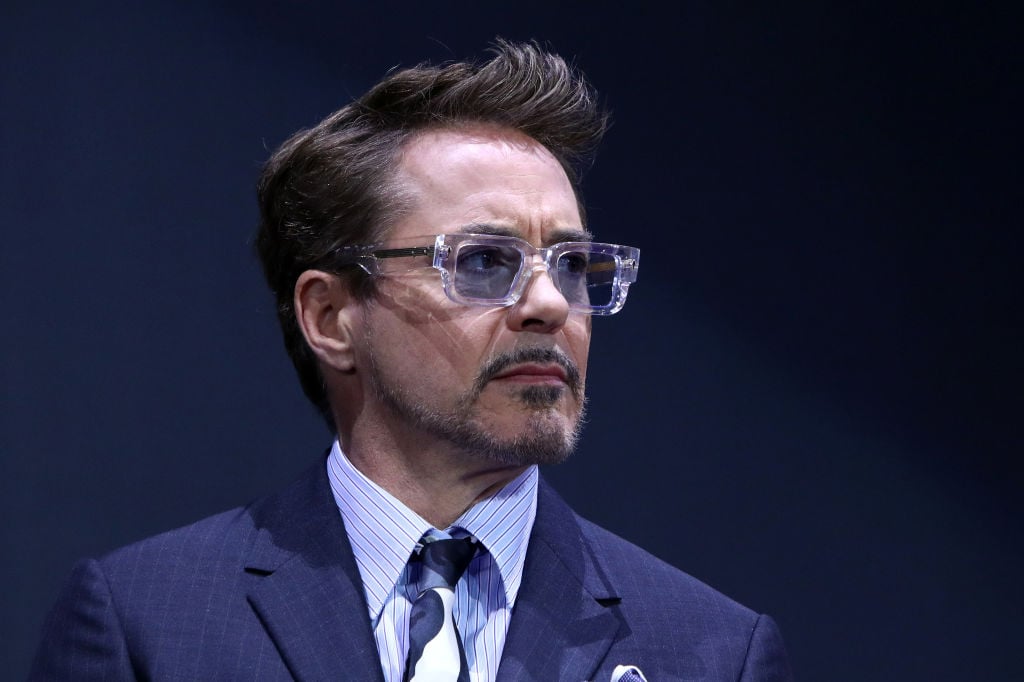 Who is Robert Downey Jr.'s father?
Downey Jr.'s father is Robert Downey Sr., a filmmaker and actor. Downey Jr. was born to his father's first wife, actress Elsie Ann Ford. The pair was married from 1962 to 1975.
Downey Sr. is known for directing and producing many low-budget movies in the 1960s, such as Ball's Bluff (1961) and Putney Swope (1969). He has also worked on big-budget films like Greaser's Palace (1972) and Up the Academy (1980).
Robert Downey Jr. and his father used to bond over drugs
RELATED: Robert Downey Jr. on the Type of Person He 'Can't Understand'
Downey Sr. was addicted to drugs and alcohol, which led to his son being surrounded by illegal substances at a young age. In fact, Downey Jr.'s got his first taste of marijuana when he was six years old.
Downey Sr. admitted to The Guardian he gave his son a joint as a joke, but he later realized it was a serious mistake.
"And I go, 'You ought to try a little of this instead of drinking.' I passed him a joint," Downey Sr. recalled. "And suddenly I knew I had made a terrible, stupid mistake … giving a little kid a toke of grass just to be funny."
As Downey Jr. grew up, he and his father would use drugs as a way to bond. In a 1988 interview for the book The New Breed, Downey Jr. said: "When my dad and I would do drugs together, it was like him trying to express his love for me in the only way he knew how."
Robert Downey Jr. had a 'drug problem' for many years
RELATED: Celebrities Who Nearly Died Because of a Drug Addiction
The excessive drug use in his childhood would eventually lead to Downey Jr. having a 'drug problem' in his adult years. When he was not acting on set, he was taking drugs as well as trying to buy more. This situation was exacerbated when he starred in the 1987 film Less Than Zero, which was about a rich man who was addicted to drugs. Downey Jr. admitted his drug use got worse after starring in the movie because he "became an exaggeration of the character."
Downey Jr.'s drug addiction was part of the reason his relationship with Sarah Jessica Parker did not work out. He also had several run-ins with the law in the late 1990s and early 2000s. He even spent time behind bars in 2000 after missing his required drug tests.
After he was released from prison in 2001, Downey Jr. decided to be serious about getting help for his addiction. He continued working in Hollywood and, several years later, eventually landed his famous Marvel role, which would turn his career around for the better.
How to get help: In the U.S., contact the Substance Abuse and Mental Health Services Administration helpline at 1-800-662-4357.