The Heartwarming Meaning Behind Kylie Jenner and Travis Scott's Matching Butterfly Tattoos
If you've been following Kylie Jenner for a while now, then you know that she has several tiny tattoos gracing her body.
From her Mary Jo tattoo, which she got in honor of her grandmother, to her delicate sanity tat, all of Jenner's ink pieces have special meanings behind them — and the matching butterfly tattoo she got with ex-boyfriend Travis Scott in 2017 is no different.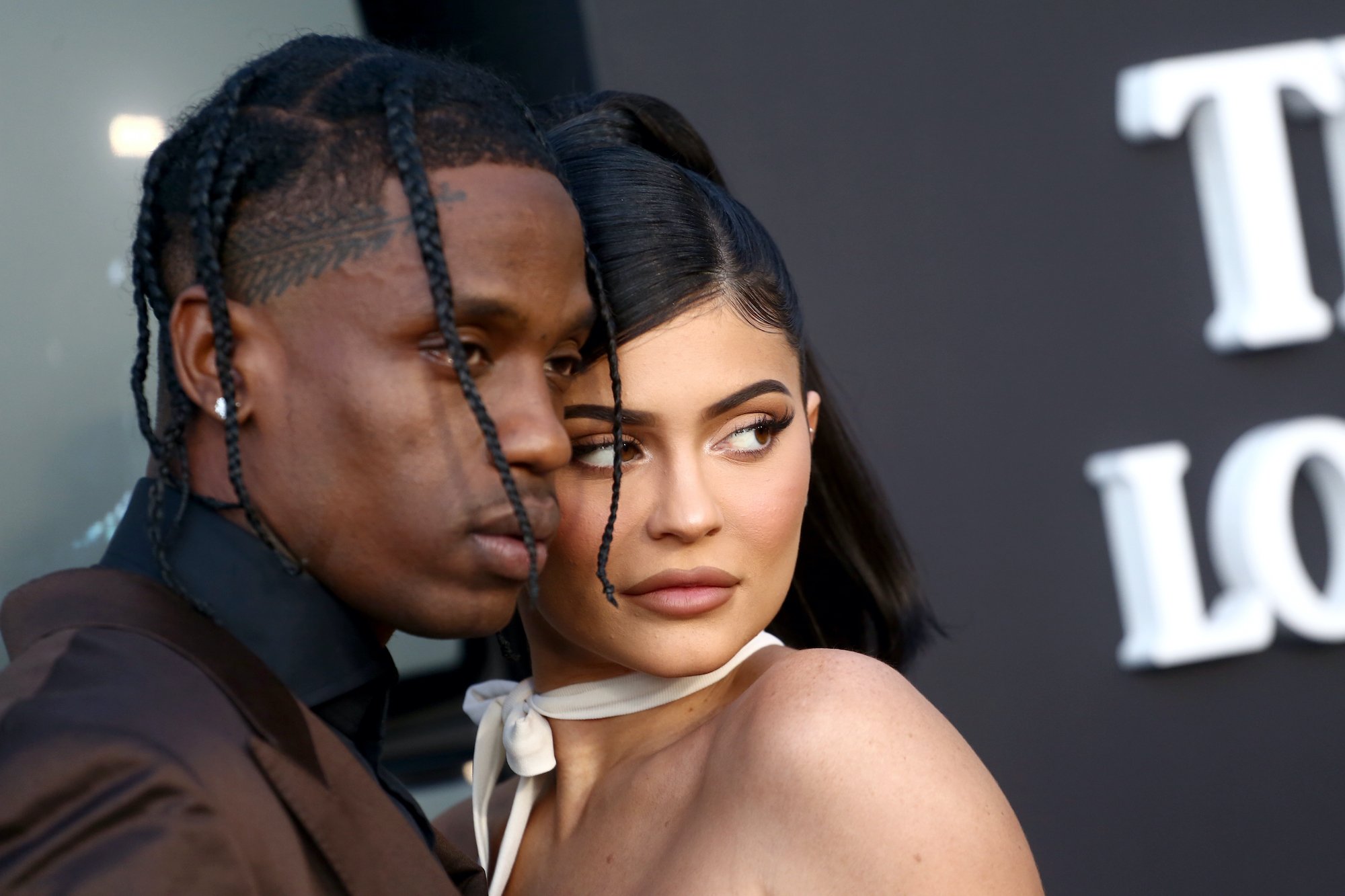 Kylie Jenner shared the special symbol that connects her and Travis Scott
Everyone knows that the Kardashian-Jenners go all out for Halloween. From dressing up as Victoria Secret Angles to nailing fellow celebrity-inspired looks, the famous bunch never disappoint when it comes to their costumes for All Hallows' Eve.
However, one member of the family who is always pulling out the stops for her costumes is Kylie Jenner. In fact, the makeup mogul has showcased so many iconic costumes over the years, she recently sat down to rate her most memorable looks in a brand new YouTube video.
RELATED: Kylie Jenner Reveals What Her and Daughter Stormi's 2020 Halloween Costumes Are in New Cooking Video
While going back through the archives, Jenner reminisced about her most talked about costumes, some of which dated back to the early 2000s.
But as she reflected on her favorite Halloween costumes, Jenner gave away some interesting details about her relationship with ex-boyfriend and baby daddy, Travis Scott.
In the video, the Kylie Cosmetics founder reminisced about the time she and Stormi dressed up as butterflies for the spooky holiday. While the makeup mogul admitted that the costume was one of her favorites, she also shared that the ensemble was very "special" because butterflies hold such significance between her and the toddler's dad.
"This butterfly look was so special," she said. "We didn't go anywhere — I couldn't even walk in those huge wings. But when Travis and I first got together we got matching little butterfly tattoos. So a butterfly is just a symbol of our relationship and Stormi, so it was really special to do the butterfly costume."
Jenner and Scott famously debuted their matching tattoos in 2017
Longtime Jenner stans may recall when the makeup mogul and the rapper made their romance permanent by getting matching butterfly tattoos in 2017. The former couple had tiny wings inked on their ankles that, when put together, make a whole butterfly.
While many initially questioned the delicate art, it soon became clear why the duo went with an image of the flying insect.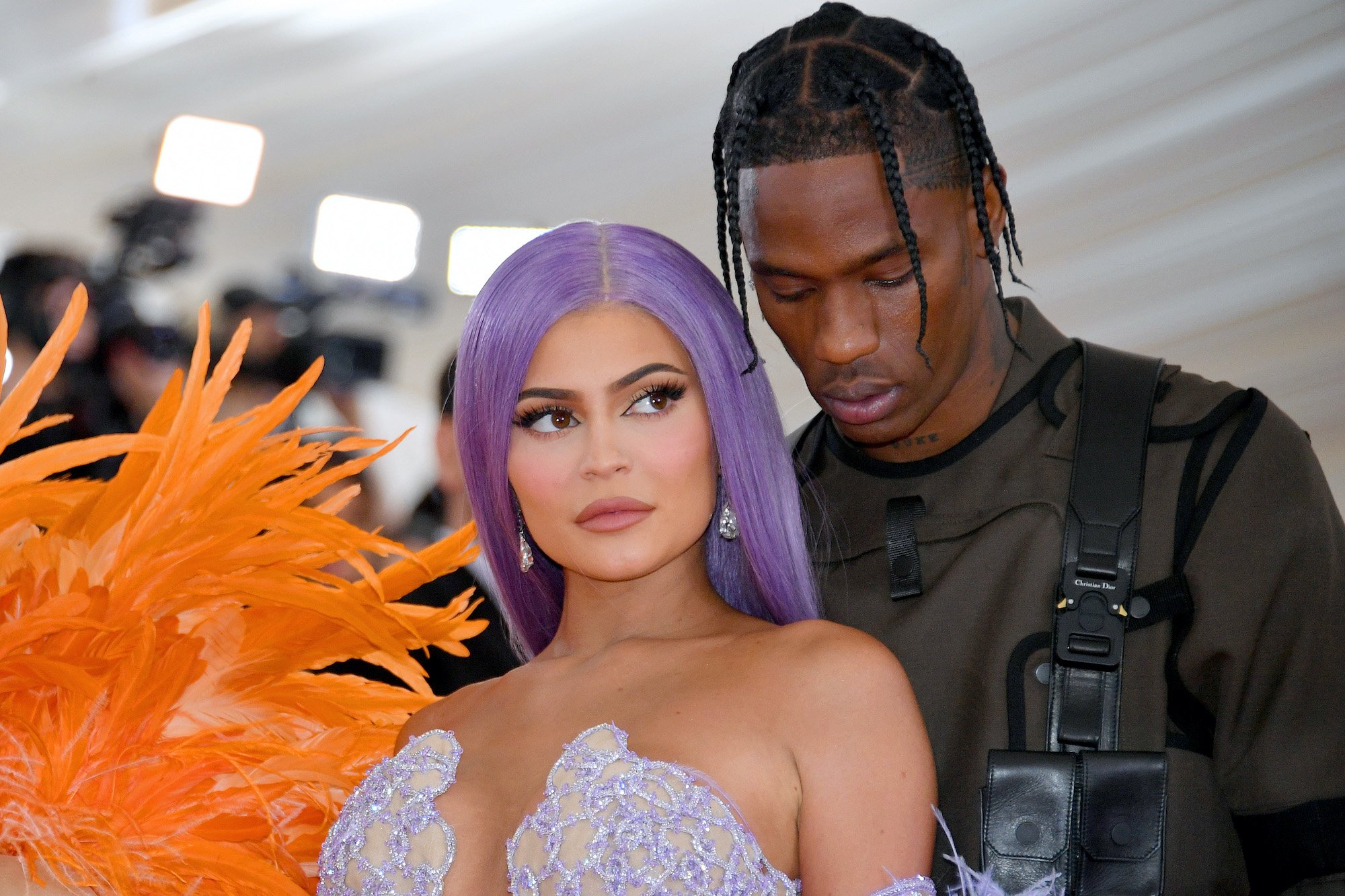 RELATED: Why Kylie Jenner And Travis Scott Are Living Their Lives' Mostly Separate' These Days
Some believed that the ink might have been inspired by Scott's song, "Butterfly Effect" (which fans long-speculated was written about Jenner).
Prior to the couple revealing Stormi's moniker, many fans were convinced the reality star and the rapper had named their daughter after the insect, which is why they had butterfly wings inked on their bodies.
While the pair never confirmed or denied these theories, they often incorporated butterfly imagery into their lives.
In August 2017, Scott gifted Jenner a diamond butterfly necklace for her 20th birthday. The following year, after Stormi's birth, the makeup mogul revealed that she had decorated the newborn's nursery with butterflies.
Earlier this year, Jenner launched a Stormi-butterfly inspired makeup collection and even threw a lavish butterfly-themed party to celebrate their collab.
Jenner and Scott will always be connected, despite their relationship status
Though many people would regret getting a tattoo with their ex, Jenner and Scott's butterfly ink represents the most important thing to them: their daughter.
Because of this, the couple will most likely continue to cherish and love the special symbol, despite the status of their relationship.
So even if getting back together is not in the cards them, Jenner and Scott will always be be connected through their daughter and their special ink.