The Heartwarming Reason Kristen Bell Leaves Award Shows Early
Kristen Bell seems to be all over the place these days, whether it was promoting Frozen 2, talking about the Veronica Mars reboot or wrapping up The Good Place. Her vivid, often self-deprecating sense of humor makes her an ideal talk show guest. She seems to be down for just about anything. 
These days, however, the game is starting to be a bit much. The actress has traditionally stayed busy, but her two young daughters have been missing her. That's why she'll be taking a break for a while, in more ways than one. 
Why does Kristen Bell duck out early?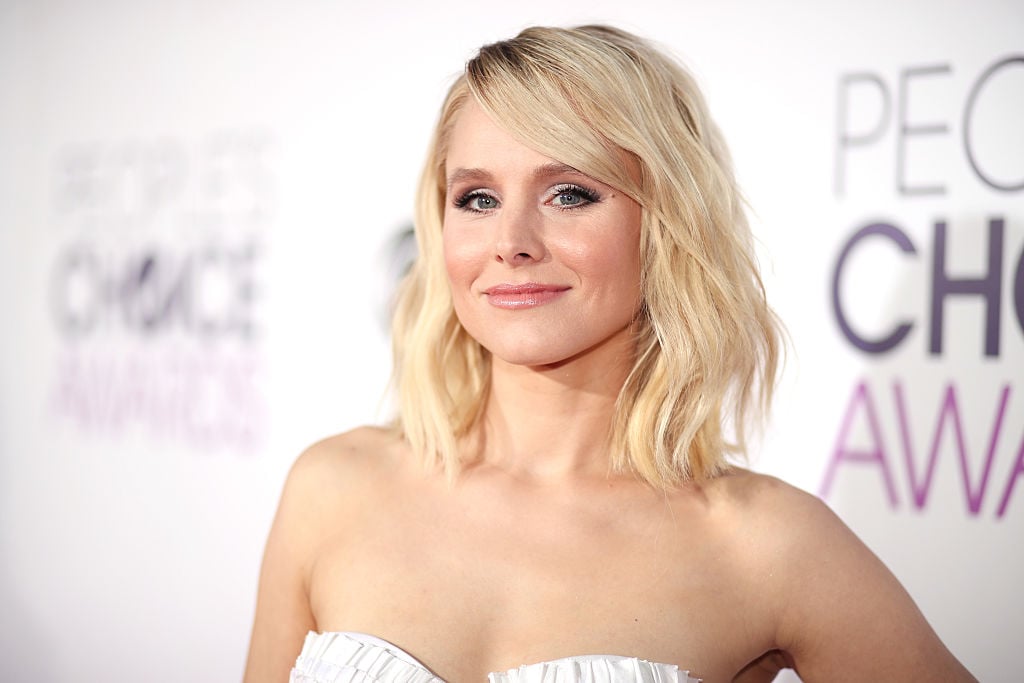 Bell visited Late Night with Seth Meyers to discuss the finale of The Good Place, promising that she wasn't going to cry, but the audience would. However, it's concern about her kids that prompts her to bolt from awards shows. Meyers saw her at the Critics Choice Awards and noticed her departing before other attendees did. 
"That's what I do at all of them," she said, referring to awards shows. "You have two little kids. I love to be in this room with these fancy, wonderful people, but I've either got to be up super early with (the kids), or they wake up all night. So I do what I do on stage, I walk off stage, I walk out to the car and I wave goodbye."
Promoting and being in The Good Place has its benefits though. Many shows struggle to figure out how to talk to kids about death. And although The Good Place is not geared specifically towards kids, it can be a valuable tool to help them understand what happens when a loved one dies. One of Bell's kids even wanted to help bury their grandfather.
Kristen Bell sells baby stuff
Bell and her husband Dax Shepard are known for silly married life antics, but they also have a refreshingly honest and creative approach towards life's challenges. Last year they launched Hello Bello, a baby line available at Wal-Mart.
"As a mom of two, I know how beautifully messy parenthood can be, and that's why we created Hello Bello—a line of premium, super-effective baby care products to take care of your kids from head to butt to toe," Bell said."Our products are fresh and fun. More importantly, we use plant-based ingredients and organic botanicals that are better for our kids and better for our world."
For instance, the products in the line are made with an environmentally friendly emphasis on renewable ingredients. The diapers use less material than traditional diapers, while still being appropriately absorbent.
Kristen Bell is taking a break for a while
Bell and Shepard's daughters were born in 2013 and 2014 – so they're at the age where they're noticing mommy is gone a lot. Bell is figuring maybe she doesn't have to be quite so busy as she has been, juggling multiple movies and TV projects.  Last year she told E! Online: 
"I have a bunch of other things and it just takes an enormous amount of hours and an enormous amount of focus, and I would like to have the next couple of months to get my kids back on track for school and really just live in my own body for a minute, just for a couple of months," Bell said. "I'm not quitting or anything…I like being an actress, I love being Kristen and I'm going to rediscover that this fall."
Bell's IMDB bears that promise out, as her 2020 roster consists of three TV shows, and all of them are voice roles only: a reboot of Gossip Girl, a show called Central Park, and a show called Do, Re & Mi. So we may not see Bell for a while, but we'll be hearing from her.