The Hemsworth Brothers: Who's the Youngest and Who Started Acting First?
Chris, Luke, and Liam Hemsworth all found their way into the acting scene separately, but two of them have found greater success than the third.
The Hemsworth brothers are an attractive trio that have had a hand in Hollywood since the 2000s. They each have their own level of notoriety now, but they all share a similar start! The brothers were cast in some of the same series at the beginning of the careers showing Hollywood is more about who you know versus what you know. Clearly, having an older brother with enviable acting chops helped pave the way for the younger siblings
Liam Hemsworth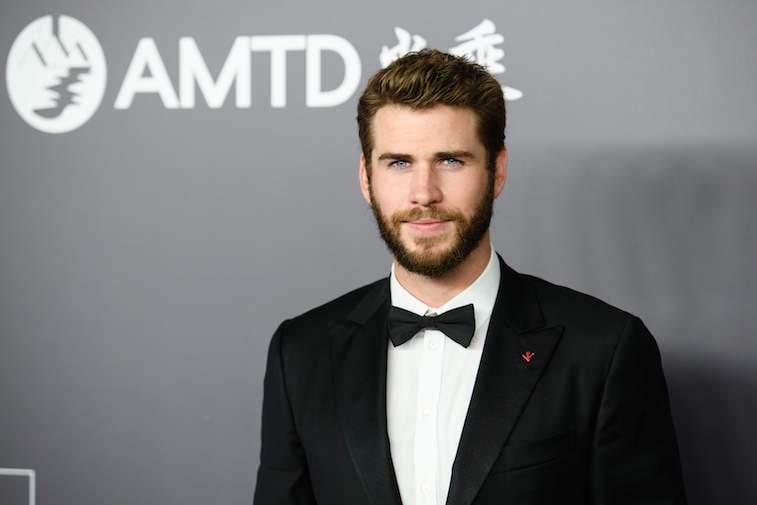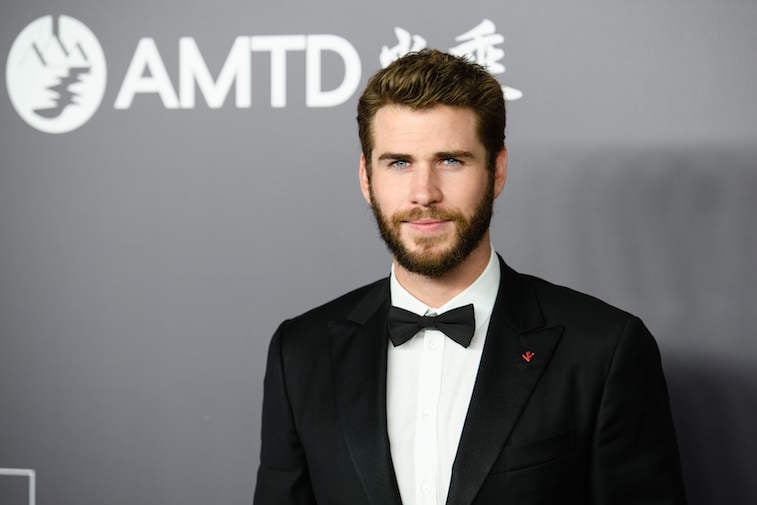 Liam Hemsworth is the youngest of the acting trio. He was born on January 13, 1990, making him 29 years old. Following in his older brothers' footsteps, Liam decided to take Hollywood on in 2007. He was 17 at the time. His very first role was in the TV series Home and Away. While he only appeared in a single episode, it was the moment that he went from an aspiring actor to a real one. Thankfully his next role, which he landed the same year, was an ongoing part on the show Neighbours.
A look at Liam Hemsworth's Career
Liam may be the youngest, but he's certainly carved his own path in Hollywood. The baby brother got off to a great start by being cast in The Hunger Games franchise early on in his career. His unforgettable role as romantic interest Gale Hawthorne is something that went down in cinematic history. After all, you were either Team Gale or Team Peeta when the franchise came on the scene in 2012. In total there were four films, so Liam fans got to literally watch him grow in the role.
Other notable roles throughout his career included Spencer in Knowing, Will Blakelee in The Last Song where he just so happened to star alongside his future wife Miley Cyrus, and Jake Morrison in Independence Day: Resurgence. He also did a damn fine job as Billy the Kid in the over the top action flick The Expendables 2. 
Liam's upcoming films include a romantic comedy, Isn't it Romantic, and two action-packed thrillers, Killerman and Arkansas. 
Chris Hemsworth
Chris Hemsworth is the middle brother. He was born on August 11, 1983. That puts the attractive actor at 35 years old, six years Liam's senior. Chris' first role was on the TV show Neighbours. Similarly, to his younger brother, Chris starred on a single episode of the show in 2002. Perhaps it was Chris' connections with the show that got Liam his ongoing part five years later. From 2004 to 2007 the middle brother also starred on Home and Away. 
Chris Hemsworth makes a name for himself
Chris certainly doesn't have middle child syndrome when it comes to his stake in Hollywood. In 2009 he was also cast in the titular role of Thor in Thor. Being cast in the Marvel Universe as a popular character caused his career to skyrocket. He's starred in several films as the rugged Viking: The Avengers (2012), Thor: The Dark World (2013), Avengers: Age of Ultron (2015), Doctor Strange (2016), Thor: Ragnarok (2017), and Avengers: Infinity War in 2018. He'll be reprising the role later this year in Avengers: Endgame.
Considering the cult-like following for both franchises as well as the movie goals for Marvel it's not surprising Chris' career is deemed to be light years ahead of his siblings. 
The middle brother has two other flicks coming out this year as well. He'll be following in Will Smith's footsteps, similarly to Liam, for Men in Black: International where he plays Agent H. He will also be starring in an action-drama film called Dhaka.
Luke Hemsworth
Luke Hemsworth is the eldest sibling and the one who led the acting cavalry into the Hollywood war! He was born on November 5, 1981, making him 37 years old, just two years older than Chris. In 2001 he was found himself as a mainstay on Neighbours. He played in several episodes between 2001 and 2008 which means he was still an active member of the cast when his younger brothers had their debuts. Without a doubt, Luke's stellar acting on the show helped both of his brothers get cast, even if it was only one episode each. 
Luke Hemsworth's career choices 
Despite being in Hollywood longer than his younger brothers, his career hasn't exploded like theirs. In fact, the eldest Hemsworth sibling has only received a single nomination throughout his 16-year career. He stood by Chris for both Thor: Ragnarok and Thor: The Dark World as a cameo actor and miscellaneous crew member respectively.
In terms of his own most significant moves, Westworld definitely takes the cake. The series has been going on since 2016 and looks like it will be wrapping up next year. Perhaps after the series ends Luke will find some roles that really makes him shine. He does have two movies coming up this year, Crypto and The Death of Me. Hopefully one of these will be the role he needs to boost his career to the next level.