'The Hills': Are Lauren Conrad and Lo Bosworth Still Friends?
MTV viewers in the 2000s might remember Lauren Conrad and Lo Bosworth. Conrad was the star of two hit shows on the network: Laguna Beach and The Hills. Meanwhile, Bosworth was her best friend who stood by her side through all the TV drama.
It has been many years since Conrad and Bosworth were on a reality show together, so fans might be curious to know about their present-day relationship. Are they still close?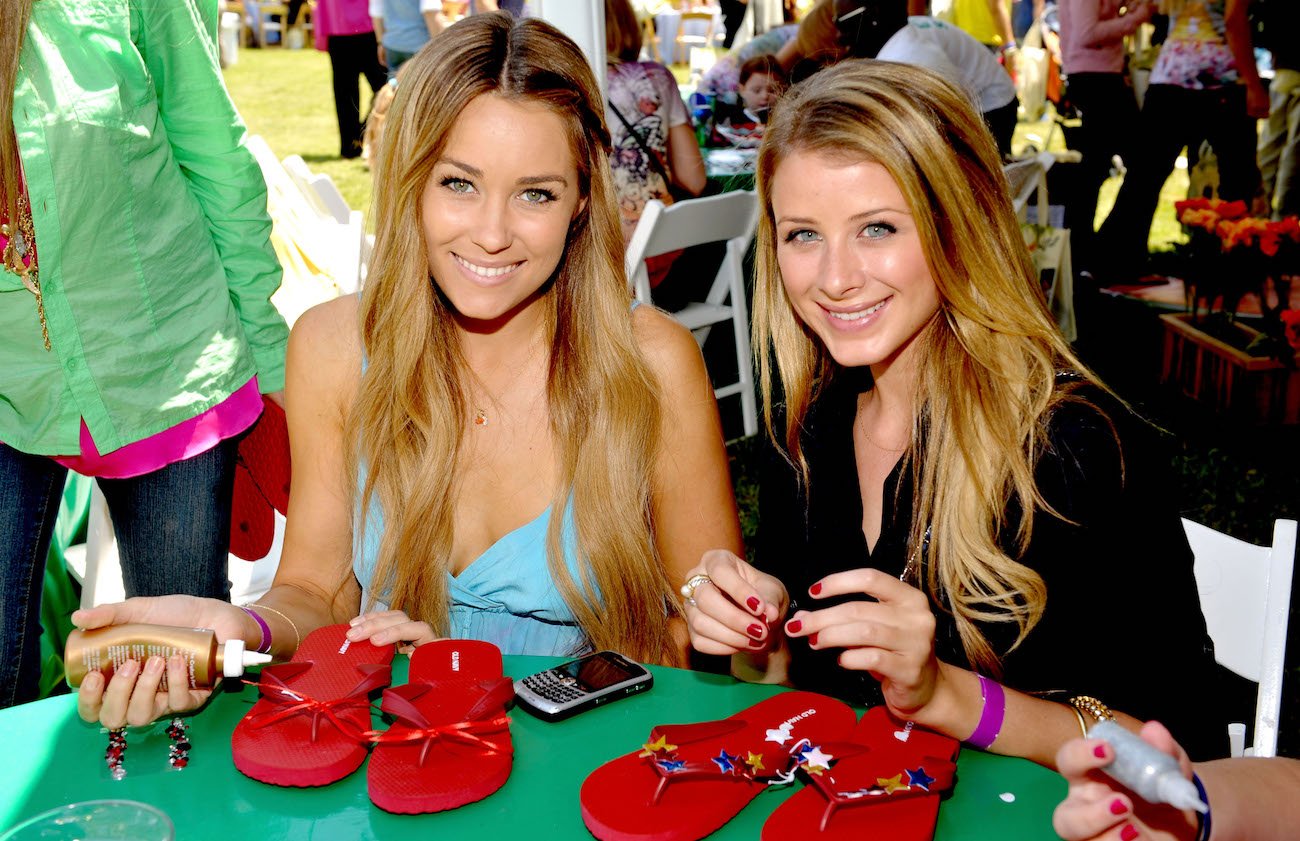 Lauren Conrad and Lo Bosworth were famous TV best friends
Conrad and Bosworth first appeared on Laguna Beach in 2004. At the time, they were students at Laguna Beach High School who were trying to balance school with their eventful social lives.
After Conrad left Laguna Beach, she began starring on The Hills, which followed her life as a college student and working young adult in Los Angeles. Bosworth joined the show during the second season.
On The Hills, Conrad and Bosworth often had trouble with friends, but the two of them stuck by each other through thick and thin. It was clear to many viewers that their bond was breakable.
Lauren Conrad and Lo Bosworth remained close for a several years after filming
Conrad left The Hills in 2009 and Bosworth in 2010. However, the two of them continued to be close.
In an interview with Glamour in 2010, Conrad was asked what friends mean to her. She responded, "Everything! There are six of us: Lo, who is my roommate; Whitney; my other roommate, Maura; Britton and Natania; and Jillian, whom I've known since kindergarten. When I'm upset they build me up, and if I'm getting a little too involved, they bring me back."
In 2014, Bosworth was also one of Conrad's bridesmaids during her wedding to musician William Tell.
A year later, Bosworth spoke highly about Conrad and her post-reality TV work.
"I'm so proud of all the success that she's had," Bosworth told Cosmopolitan. "She's doing what she really loves to do and I feel the same way about what I'm doing. So I think it's pretty remarkable that we've both been able to walk away from what was a really interesting experience — a damaging experience for a lot of people — and come out of it with our heads held really high."
Lauren Conrad and Lo Bosworth don't seem as close anymore
While it's not clear how Conrad and Bosworth see their friendship now, it is apparent the two of them are not as close as before. They are no longer seen as frequently with each other, and it seems they might have gone off on different paths.
Bosworth shared with Life & Style in 2019 that, after moving to New York City from Southern California, it became "more of a challenge" to keep in touch with friends.
In 2020, Conrad also appeared on former co-star Whitney Port's podcast, With Whit. When talking about people from Laguna Beach she still kept in touch with, Conrad brought up a few names from the show, but she did not mention Bosworth.