'The Hills: New Beginnings': Whitney Port Reveals Her Biggest Regret From the Show
The Hills has been brought back to life with The Hills: New Beginnings. Though we get to catch up with some of the original The Hills cast members and see where they are in life now, some of them still have regrets from when they were on the show over 10 years ago. What does OG Hills star Whitney Port regret about being on the show?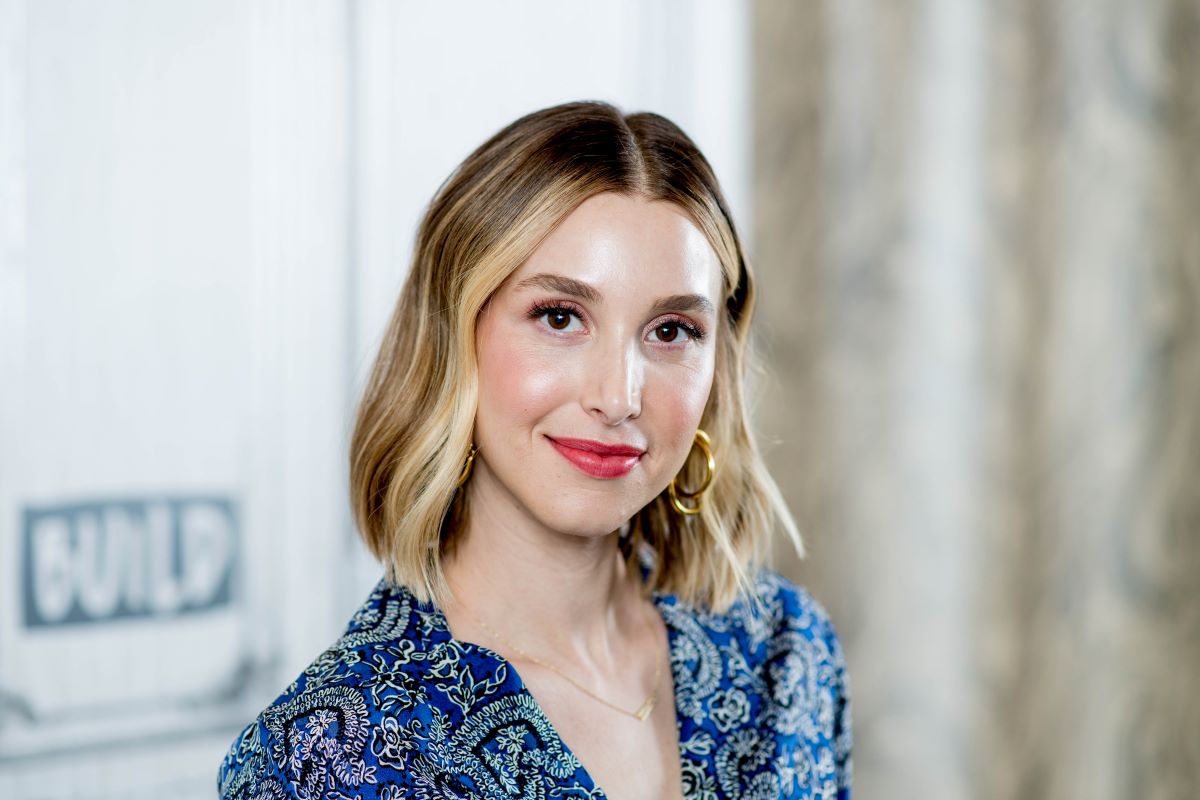 Whitney Port doesn't regret being on 'The Hills'
After The Hills ended, star Lauren Conrad famously tried to separate herself from the franchise and the people who were part of it. Port, on the other hand, never regretted doing the show.
"I've never had regrets about the show. I always feel like I was very aware of what I was doing in the moment and I was mature. I was like, a mature 21-year-old and I knew that I didn't want to just be part of the drama for drama sake. I knew that I wanted to build a career," she told HollywoodLife. "I really am proud of myself for how I handled myself then."
What does Whitney Port regret from being on 'The Hills'?
Though she doesn't regret being on The Hills or the things she did on the show, Port does wish that she had spoken a little more during that time.
RELATED: Why 'The Hills: New Beginnings' May Have to Find a Completely New Cast Before Season 3
"Sometimes I watch myself on The Hills and I'm like, 'Whitney, could you, like, maybe pretend to be more interested, or say something of some substance instead of just giving looks?'" she told Us Weekly.
But even then, Port isn't too hard on herself.
"I say that, and I'm like, 'Wait … I probably did,'" she continued. "But then they took it out because The Hills editing is all about the looks and letting the viewer kind of make their own assumption of what happened. But I don't really have any regrets."
Is Whitney Port back for 'The Hills: New Beginnings' Season 2?
Would it really be The Hills without Port? The reality star is back for season 2 but in more of a friend-of-the-cast role.
"My husband and my son were just not going to be a part of the show," Port said of why she is in a lesser role. "Obviously, for a reality show, they want to get into that. So, I wanted to be a part of the show in a way that I could, where I could be there for all these women who are dealing with different things like Heidi with infertility, and Kaitlynn [Carter] with going through the end of her relationship and Audrina with all of her relationship issues."
This supporting role is sort of a callback to the original Hills in which Port was there to support Conrad.
"I just wanted to be there as a friend, which was kind of how I was on The Hills," Port continued. "That's how I am this season. And I think that was a comfortable place for me to be. … It's too scary for me to put my life in someone else's editing hands."
RELATED: 'The Hills: New Beginnings': Whitney Port Reveals She's Surprisingly Close to This Former Castmate
When does 'The Hills: New Beginnings' air?
You can watch The Hills: New Beginnings on Wednesday at 9 p.m. ET on MTV.