'The Hills: New Beginnings': Whitney Port Reveals She's Surprisingly Close to This Former Castmate
The Hills captivated teens and twentysomethings everywhere from 2006 until the show was canceled in 2010. For nine years, fans had to live with a huge Hills shaped hole in their hearts until the show was rebooted as The Hills: New Beginnings in 2019. When the show returned, some old favorites, like Lauren Conrad and Kristin Cavallari decided not to come back. But Hills OG Whitney Port returned to the screen. Recently, she revealed that she has gotten close to one of her Hills castmates and it's probably not who you would expect.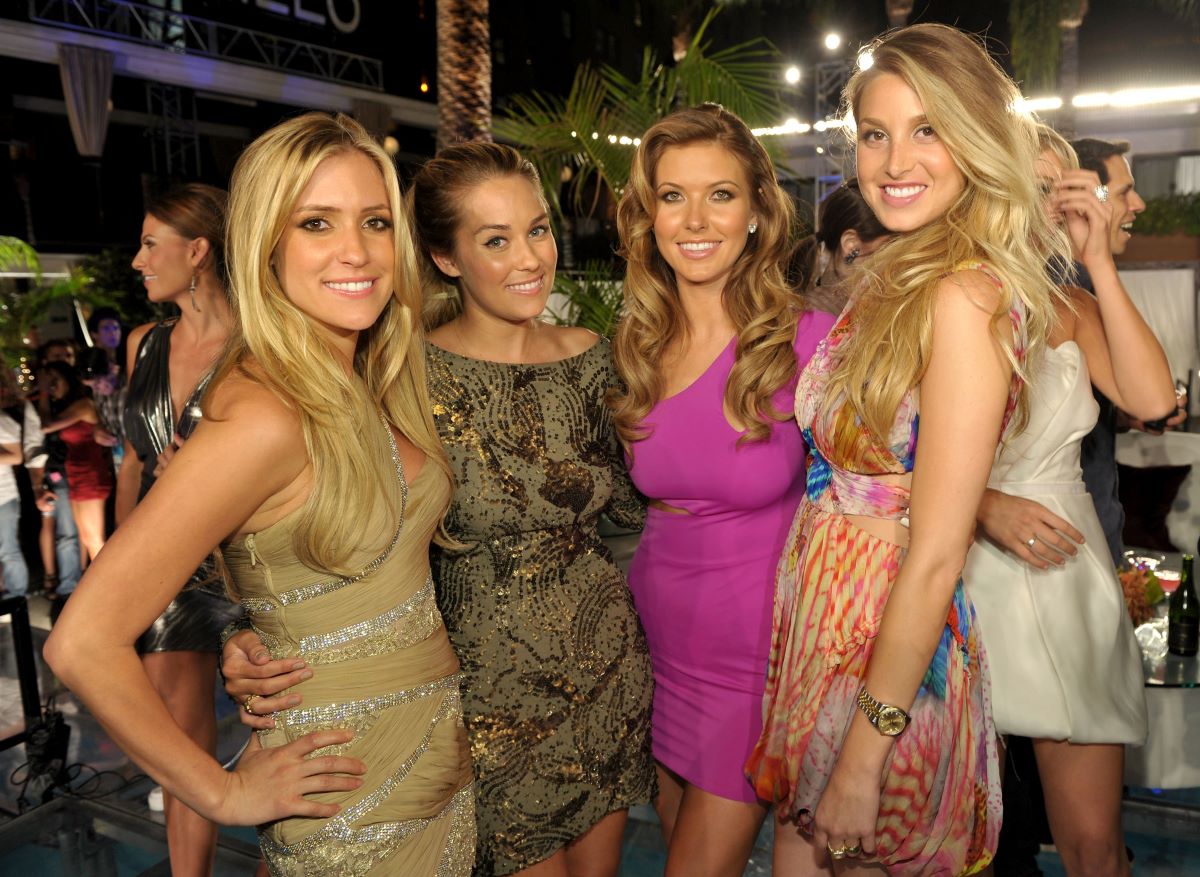 Difference between 'The Hills' and 'The Hills: New Beginnings'
New Beginnings brought back some old fan favorites like Audrina Patridge, Heidi Montag, Spencer Pratt, Stephanie Pratt, Port, Frankie Delgado, Brody Jenner, and Jason Wahler. Season 1 introduced fans to wives, Jennifer Delgado, Kaitlynn Carter, and Ashley Wahler. It also featured actress Mischa Barton, and Tommy Lee and Pamela Anderson's son, Brandon Lee.
The absence of both Conrad and Cavallari gave the show a different feel.
"Lauren narrated the entire show before," Jenner told HollywoodLife in 2019. "This, I feel has an entirely different feel. There's more camera time and things like that with cast members and you get to see different dramas. It's a whole different format for the show which is really cool. Kind of hard to get used to but it definitely adds a different element for viewers to see."
All of the cast members had grown up since the last time viewers saw them, some had gotten married (and since divorced) and some had had children, completely changing the dynamic between the old cast members.
Who is Whitney Port friends with?
Since filming for New Beginnings, Port has gotten closer to some of her co-stars, but the most surprising person she has been friendly with is Heidi Montag.
"This season I've only filmed a little bit. And I've actually had some really good conversations with Heidi," Port said on the Scrubbing In With Becca Tilley & Tanya Rad podcast. "We were not close before, and I think I always had preconceived notions of her because I didn't know her personally. I was just getting reports back in the closet from Lauren." 
Now that Port has spent time with Montag herself, she has a different opinion of the reality star.
"I have a newfound appreciation for her because I feel like she just completely owns who she is," she continued. "And whether or not it's how I would live my life, it doesn't even matter. I just feel like she's so unapologetically herself that I respect that."
Port has also enjoyed the time she's spent around Montag's husband, Spencer Pratt.
"I think that they did some things that they probably regret and that they've grown up a lot, but that they actually, from what I can tell, really love each other," Port said. "In my eyes they were trying to make a good TV show. I think that that was relatively new at that time, whereas now it's everywhere."
Port has also grown close to Jenner's ex-wife, Carter.
"I love her. I think she's such a real, good person that I could actually trust," Port said of Jenner's ex. "We could talk off the show about people on the show, and I know that she wouldn't blow up my spot. She's a good person. She's not trying to become that type of personality, and I respect that about her."