The Hit Cream Song George Harrison Wrote With Eric Clapton in the Late Beatles Years
Before The Beatles parted ways, George Harrison wrote and recorded this hit song with Eric Clapton and Cream.
By 1968, George Harrison was having a rough time being in The Beatles. Though he was writing songs such as "While My Guitar Gently Weeps" and "Long, Long, Long," his bandmates still took some convincing to give his material any attention. That had begun to wear on George.
George didn't have the same problem when he played with, say, Bob Dylan or his friend Eric Clapton. During a trip to America in late '68, George jammed with both Dylan and Clapton, the latter of whom was playing in Cream at the time.
In fact, he and Clapton co-wrote a song just before that period that turned up on Goodbye (1969), the final album by Cream. And though you wouldn't know it from the credits on the record, George also played rhythm guitar on the song he composed with Clapton.
George Harrison and Eric Clapton wrote 'Badge' together in 1968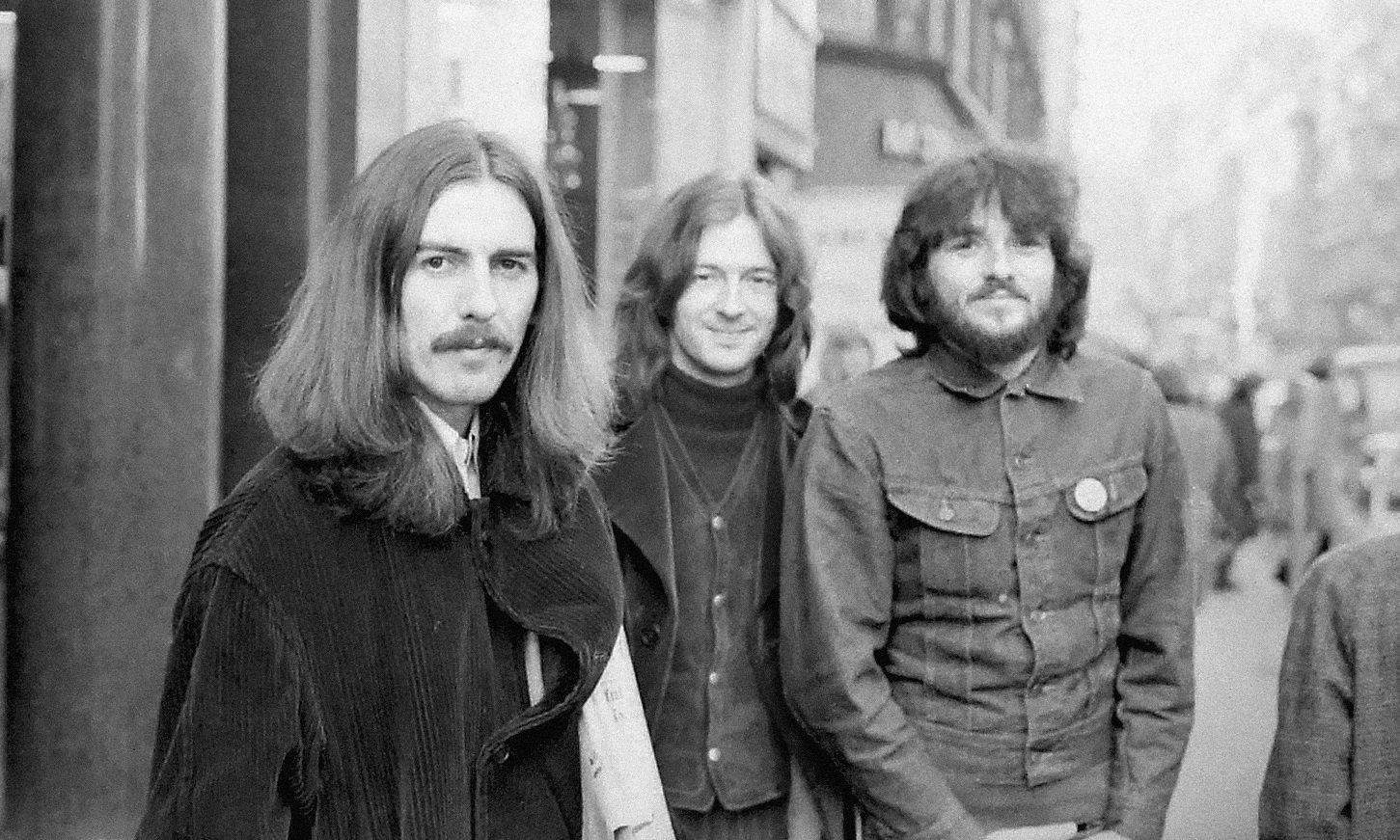 By late '68 George and Clapton had become close friends. During the sessions for The Beatles' White Album, George had brought in Clapton to take the solo on "While My Guitar Gently Weeps." That got the attention of his bandmates, and George obviously enjoyed spending time with Clapton (about whom he wrote "Savoy Truffle").
So when Clapton needed help with a song, George was happy to oblige. "I helped Eric write 'Badge,' you know," George told Crawdaddy in a 1977 interview (via beatlesinterviews.org). "Each of them had to come up with a song for that Goodbye album and Eric didn't have his written."
If you follow the lyrics, "Badge" doesn't make a ton of sense. "Thinkin' 'bout the times you drove in my car," Clapton sings. "Thinkin' that I might have drove you too far." At that point, you're thinking Dylan wouldn't be too worried about the competition.
But the song has a solid arrangement and a typically strong guitar solo by Clapton. Behind him, George was playing the rhythm guitar line. On the Cream record, you'll find him billed as "L'Angelo Misterioso." Cream had to call him that because George had a record deal with another label.
The strange title 'Badge' was the result of a misunderstanding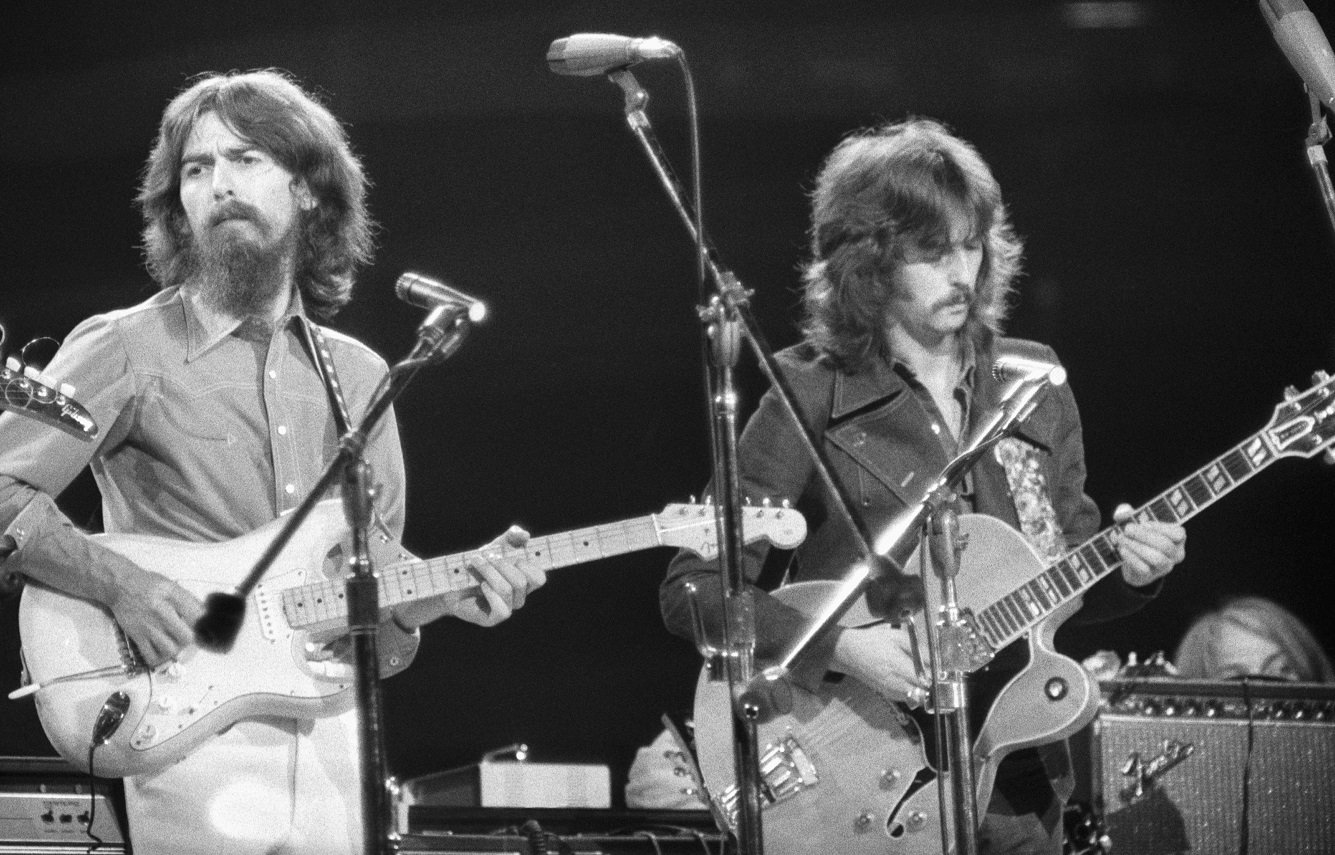 Cream seemed to have a thing for misunderstandings becoming song and album titles. That was how they got the title for Disraeli Gears (1967), which has to be one of the worst album titles of the era. (A roadie mispronounced bicycle derailleur gears.) And apparently the same sort of thing happened with "Badge."
"[Eric and I] were working across from each other and I was writing the lyrics down," George recalled in his Crawdaddy interview. "And we came to the middle part so I wrote 'Bridge.' Eric read it upside down and cracked up laughing. 'What's BADGE?' he asked."
So Clapton used it as the song title. But the Beatles connection doesn't end there. While George and Clapton were working on "Badge," a certain drummer walked in intoxicated and helped with a lyric. "Ringo walked in drunk and gave us that line about the swans living in the park," George said.