'The Hitman's Wife's Bodyguard' Star Salma Hayek Recalls Intense Racism She Experienced Early in Her Career — 'You Were Born on the Wrong Side of the Border'
Salma Hayek is one of the most accomplished and decorated actors in the entertainment business. With a career spanning more than 30 years, she's starred in films such as Desperado, Sausage Party, and Frida, earning an Academy Award nomination for her role in the latter. Currently, she's promoting her latest film, the action-comedy The Hitman's Wife's Bodyguard.
Even though Hayek's experienced sustained success in recent years, her road to the top has not been easy. As a Mexican-American woman actor, she's faced a ton of discrimination within the movie business and had to fight for every opportunity she's gotten.
In fact, much earlier in her career, Hayek was told by studio executives that she was "born on the wrong side of the border," and informed that she'd never be able to get a role that didn't portray her as a maid or a drug dealer's love interest.
Salma Hayek was told that she'd never get non-stereotypical roles in movies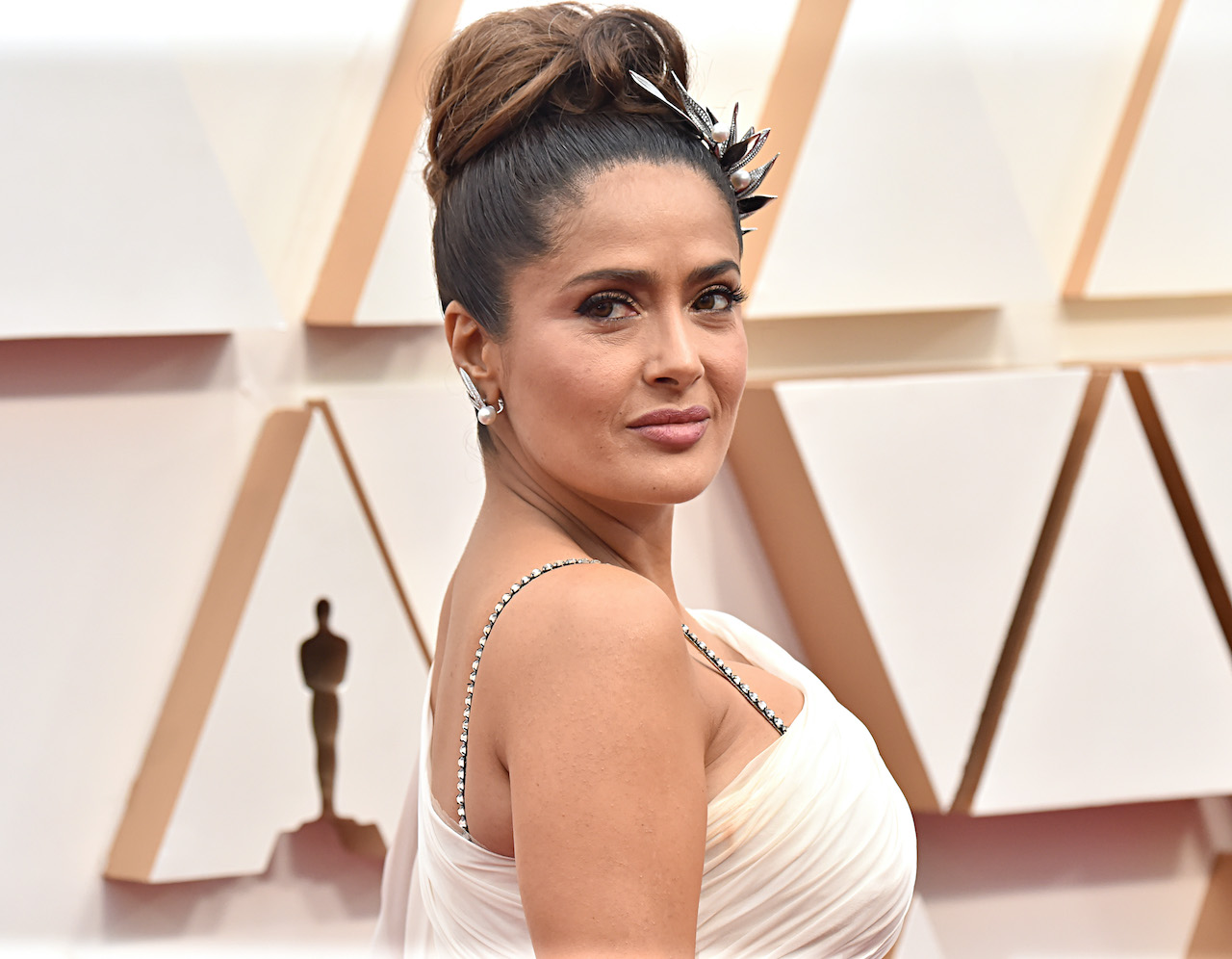 RELATED: 'Eternals' Star Salma Hayek Reflects on Her NYT Essay About Harvey Weinstein — 'A Lot of People Were Upset With Me'
Hayek talked about the rampant racism and marginalization she faced earlier in her career during a recent interview with the Drew Barrymore show. According to Hayek, conservative studio heads kept telling her that she'd never be able to play a role that didn't involve stereotypical portrayals of Mexican women. 
"I had been told over, and over, and over, 'You'll never make it in this town, you will only play a prostitute, drug dealer's wife or girlfriend, and housekeeper, because there's no other roles for you,'" Hayek recalled. "And then here comes Robert Rodriguez, who gave us the opportunity for Latinos to have other kinds of roles, and that started my career."
No studios wanted to produce movies catering to Latin audiences earlier in Hayek's career
When Hayek was first starting her career in the 1990s, most studios were afraid to take risks when it came to developing films that featured minority casts and alternative storylines. Even though Latinos made up a significant percentage of the U.S. population, none of the studios Hayek talked to were willing to create movies catering to the demographic.
"It's really surprising that people that are in such high positions are so stupid," Hayek said. "I was thinking, 'There's 40 million Latinos in this country.' They really care about the money, well there's an untapped, huge potential market here and they were not seeing it. I was like, 'Wow.'"
Studio executives told Salma Hayek that she was born on the wrong side of the border
Unfortunately, the racism Hayek experienced went beyond studios' refusal to create movies for Latin Americans. One executive went so far as to tell her that she would've been a superstar if she hadn't been born in Mexico.
"One time I remember there was one studio executive, and he said to me in these words, 'You know what? You were born on the wrong side of the border. Had you been born on the right side of the border, probably you would be the biggest star in the world. But no matter how beautiful anybody thinks you are, no matter how good of an actress you are, the minute you open your mouth the audience are just going to be reminded of their maids.' And that's what he said to me. But they smartened up."
Hayek's most recent film, The Hitman's Wife's Bodyguard, is now playing in theaters.