'The Hunger Games': Why Josh Hutcherson Is 'Surprised The Movies Are Good'
Josh Hutcherson gets real about what it was really like to work on The Hunger Games and its three sequels with his fellow castmates.
It's been years since the last film in The Hunger Games series was released in theaters. But fans still have a great appreciation for them. The four films in the wildly successful franchise: The Hunger Games, Catching Fire, Mockingjay – Part 1, and Mockingjay – Part 2 all brought the world of Panem to life. Between a talented cast and the dystopian storyline, fans were completely enamored with the world in which Katniss Everdeen dwelled.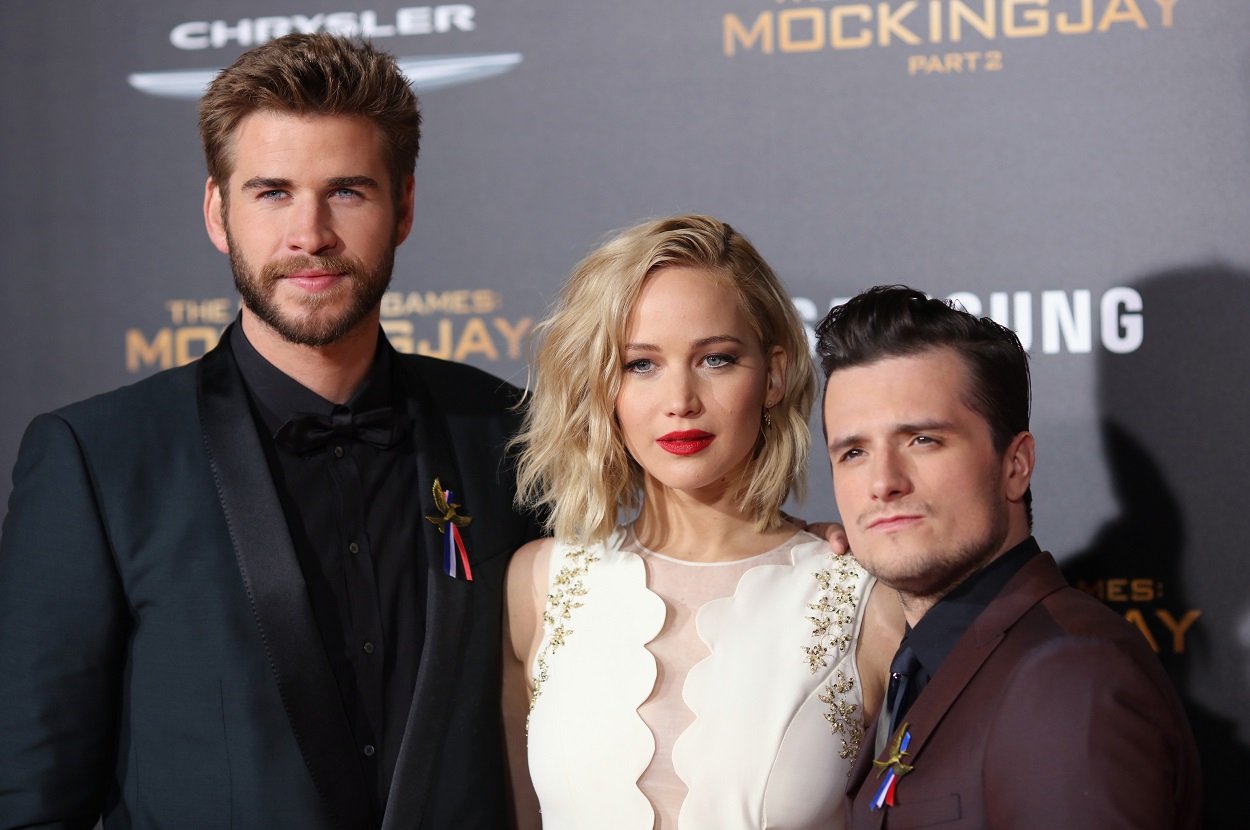 Of course, part of what made The Hunger Games movies so successful was the bond of the cast. The three main stars: Jennifer Lawrence, Liam Hemsworth, and Josh Hutcherson have all shared that they felt a sense of instant kinship when they first began working on the films. The trio got along famously and was able to create a warm and welcoming environment for other actors who came on board later in the franchise.
'The Hunger Games' cast is still in touch today
Furthermore, as The Hunger Games featured a large ensemble cast in addition to the three leads, there were loads of learning opportunities for everyone involved. With tons of different personalities on set, it could've been very challenging for everyone to get along. But, that didn't seem to be an issue with these particular films. In fact, much of the cast is still in touch today, years after the last film wrapped.
"We always get together and see each other when we're in the same place," Hutcherson shared about his fellow castmates in an interview with US Weekly. "We've got a couple of email threads that a few of us are on but we don't have a group chat. I don't think Woody has a cell phone so that makes it a little hard."
Why Josh Hutcherson is surprised the popular movies are good
Hutcherson continued on to share how much fun he had while filming The Hunger Games and its subsequent sequels. According to the The Kids Are Alright actor, the cast was always cracking jokes with one another and having fun. So much fun, in fact, that he's unsure of how they managed to get anything done.
"The truth is, it was literally what everyone saw in all of our interviews together," The Hunger Games alum revealed. "It was all of us being ridiculous children together, horsing around. I don't know how we got any work done ever. I'm surprised the movies are good."
Hutcherson would think twice before being in something as popular as 'The Hunger Games' again
But, even though Hutcherson enjoyed his experience working on The Hunger Games and felt truly bonded to his fellow castmates, he doesn't know if would ever do something as massive as the franchise ever again. According to Hutcherson, the intense fame he experienced with The Hunger Games was a lot for him to contend with.
"The idea of doing big, big projects that make you even more well-known doesn't sound as appetizing," Hutcherson revealed to Entertainment Weekly. If that opportunity came up again, I would have to think about it more." We can definitely see how being a part of The Hunger Games franchise had its ups and downs for Hutcherson. But, at least he seems to have readily enjoyed working on the projects.