'The Hunger Games': Liam Hemsworth Called Kissing Jennifer Lawrence 'Uncomfortable'
Fans of The Hunger Games movies may have noted that the chemistry between Gale and Katniss was pretty lackluster. And there's a clear reason for that.
Despite being set in a dystopian society with children fighting to the death, The Hunger Games movies still made room for romance. One of the biggest questions that fans of the popular franchise wanted answers to was whether Katniss Everdeen would end up with Peeta Mellark or Gale Hawthorne. Though they both had clear connections with Katniss, they were wildly different.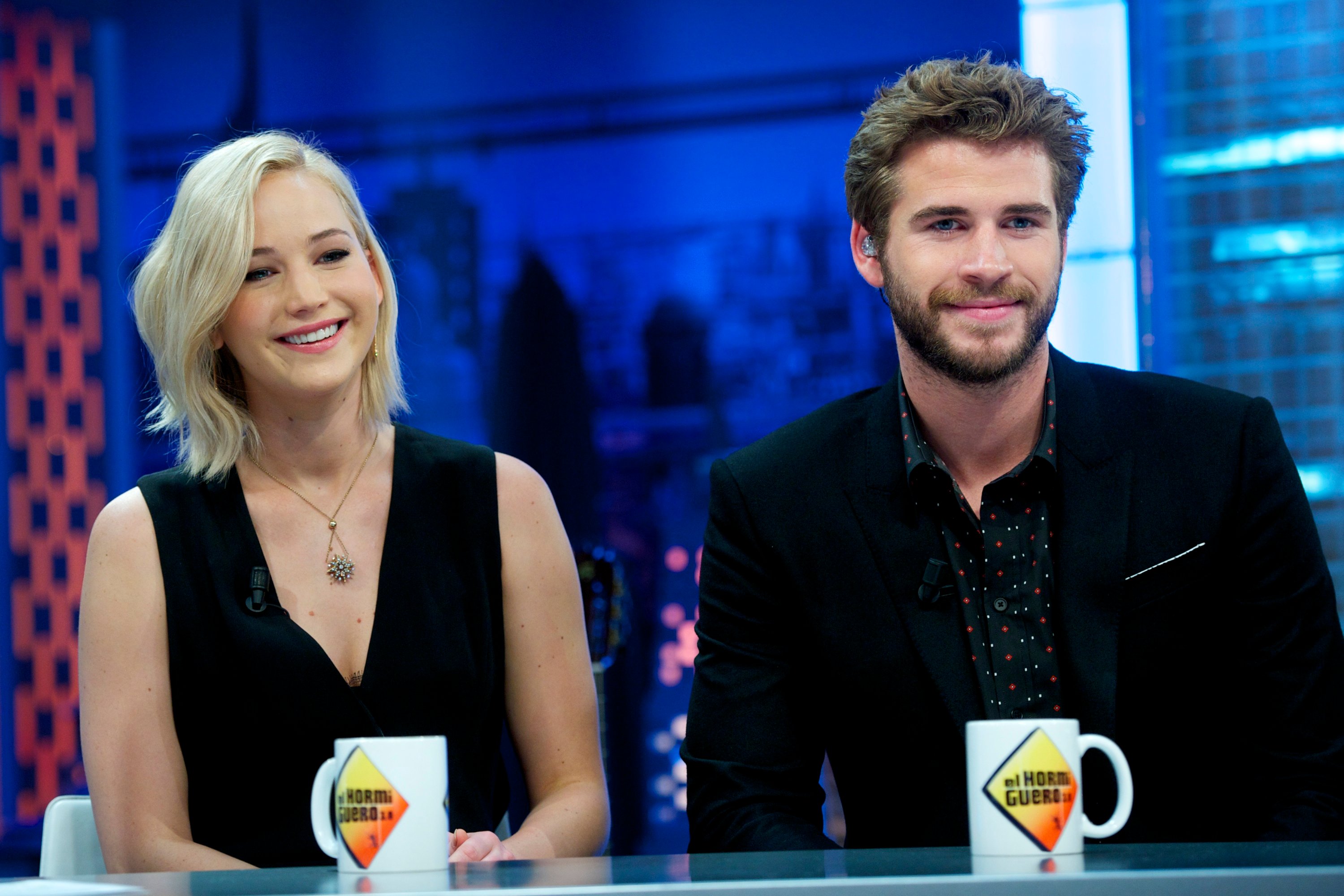 In the movies, which consist of The Hunger Games, Catching Fire,  Mockingjay – Part 1, and Mockingjay – Part 2, the audience is first exposed to Katniss and Gale's relationship. The pair are long-term friends whose hunting skills and resourcefulness have allowed them to survive amidst the poverty that plagues District 12. A natural protector, Gale is tasked with taking care of Katniss' family after she volunteers for the 74th annual Hunger Games in her sister's place.
'The Hunger Games' movies feature a love triangle
Of course, Katniss has a completely different relationship with Peeta, who is chosen as the male tribute for The Hunger Games. Though the pair isn't nearly as close as she and Gale, we learn throughout the first movie that Peeta saved Katniss' life by providing her with some bread when she was starving. Throughout the first film, the pair develop a friendship, which at times appears to be romantic in nature.
Of course, this love triangle gets more intense as The Hunger Games movies progress. But, fans note that the chemistry between Gale and Katniss seems to be lacking in the films, particularly in comparison to the books. In fact, some of the kissing scenes between the pair are downright awkward to watch. But there seems to be an explanation as to why the scenes between Jennifer Lawrence (who played Katniss) and Liam Hemsworth (who played Gale) are so lackluster.
Liam Hemsworth admits that kissing his fellow castmate was uncomfortable
In an interview The Tonight Show Starring Jimmy Fallon, Hemsworth shared that anytime he had to share a kiss with Lawrence while filming The Hunger Games movies wasn't an ideal situation. "Anytime I had to kiss Jennifer was pretty uncomfortable," The Last Song actor revealed. Even though Hemsworth and Lawrence got along famously, Lawrence would intentionally do things to make their kissing scenes as uncomfortable as possible.
"When you look at it on the outside, it looks like a great picture," Hemsworth reflected about kissing Lawrence during The Hunger Games movies. "She's one of my best friends, I love her. But, if we had a kissing scene, she would make a point of eating garlic or tuna fish or something that was disgusting. Right before the scene, she'd be like, 'Yeah, I ate tuna' or 'I had garlic, and I didn't brush my teeth.' And I'd be like, 'Fantastic, I can't wait to get in there and taste it!'" 
Why Jennifer Lawrence made kissing Hemsworth in 'The Hunger Games' movies so gross
We're sure fans of The Hunger Games movies sympathize with Hemsworth's discomfort. And it certainly explains why the kissing scenes between Gale and Katniss are so awkward. But why would Lawrence deliberately eat such smelly food? As she and Hemsworth enjoyed pranking one another on set, perhaps this was her version of a prank. Lawrence has also hinted at kissing Hemsworth when the cameras weren't rolling, so perhaps that's another reason for her choice. Either way, we're sure fans who were Team Gale would've loved to see more chemistry between the two on screen.