'The Hunger Games': Why Lenny Kravitz Thought There Would Be 'Divas and Drama' Within the Cast
When it comes to The Hunger Games cast, there's no shortage of talent. Of course, the franchise was led by Academy Award winner Jennifer Lawrence, but there are plenty of other well-known actors that joined the franchise as well. Mahershala Ali, Donald Sutherland, Julianne Moore, Woody Harrelson, Elizabeth Banks, Stanley Tucci, and the late Philip Seymour Hoffman are other huge names that help round out the cast. But what was it like to have so many big names working together on a single project?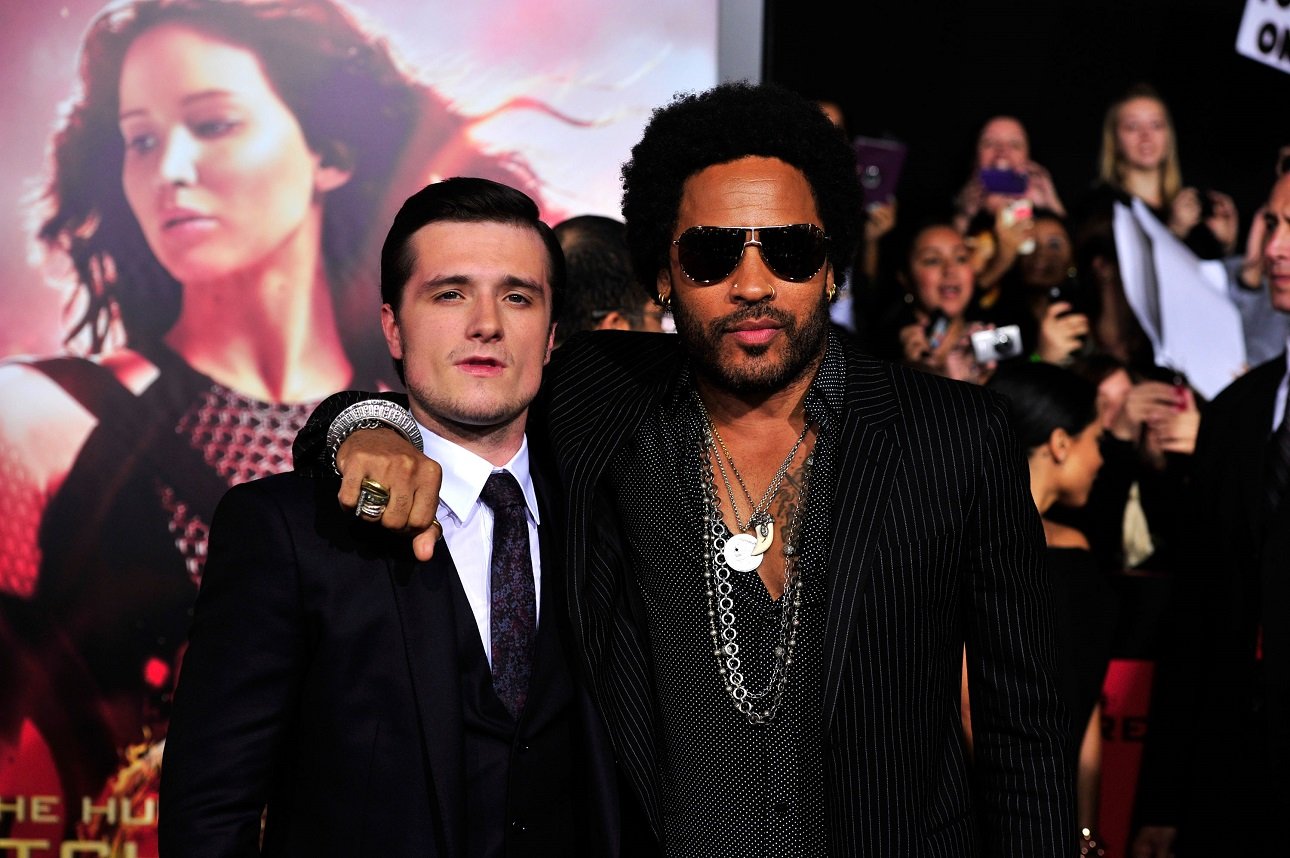 Though there was tons of fighting on-screen during the filming on The Hunger Games movies, fighting off the screen was pretty much non-existent. Multiple cast members have been outspoken about the fact that the environment on set was very warm and playful. The cast was constantly goofing off and even playing hilarious pranks on one another. In fact, filming was so fun at times that Josh Hutcherson shared that he was surprised that any work ever got done.
How Lenny Kravitz joined 'The Hunger Games' cast as Cinna
One person who was particularly surprised by the environment on the set of The Hunger Games was Lenny Kravitz. Kravitz played the role of Cinna to perfection but, funnily enough, he never even auditioned for the film. Though Kravitz had done a bit of acting prior to being cast in the movie, he was mostly known for his music. Certainly, he had never done anything as huge as The Hunger Games. But, when Gary Ross, who directed the film, asked Kravitz to be a part of the film, he felt drawn to the story.
"Gary actually called to ask me to be in the film, and I had to say, 'I don't know what it is, so I have to read the book,' Kravitz confessed in an interview with Collider. "So, the next day I downloaded and read the book, and then called him back very quickly." But even though Kravitz loved the story of The Hunger Games, he wasn't sure he would love the actual experience of filming on set. With so much talent and so many different personalities, he wasn't quite sure he'd get along with his fellow castmates.
Kravitz wasn't used to starring in huge blockbuster movies
"Obviously, the film is great and it's The Hunger Games, but what I came away with is that it's just so satisfying to do a great project with great people," Kravitz shard about his biggest takeaway from the movie. "Every day was fun. I'm not used to movie sets. This is new for me, so I didn't know what to expect. I thought there would be divas and drama and actor stuff, but everybody was cool. There was a great feeling on set, every day. We all really liked each other. I asked people on the set, 'Is this normal?' From what I heard about acting stuff, this is not normal."
Kravitz continued on to share the expectations that he had for his fellow castmates prior to shooting The Hunger Games. "[Elizabeth Banks] was supposed to be storming off and being a bi*ch," Kravitz shared. [Wes Bentley] was supposed to be a recluse in his trailer, not speaking to anybody. But, everybody was so nice. For me, I'm all about experiences. It's great to do things that are big and wonderful, but if you're not enjoying it and it's not a good vibe, then what's the point? So, I went home with this great feeling of, 'Wow, I just made this blockbuster film with all these great actors, and it was so much fun. It was wonderful.'"
Some fans of 'The Hunger Games' are hoping for more books in the future
It seems that the cast of The Hunger Games truly enjoyed filming the movies, regardless of how big or small their parts were. This is certainly good news for fans who are practically begging for a cast reunion or even a reboot. Personally, we don't see the latter happening anytime soon, if ever, especially given how many characters didn't survive the series, but to those hopeful fans we say: "May the odds be ever in your favor."