The Insider Details of How Meghan Markle and Prince Harry Celebrated Baby Archie's First Birthday
It seems like just yesterday that Prince Harry and Meghan, Duchess of Sussex went public with their relationship, and now they are married and are also parents to an adorable son. It has been a whirlwind for them, to say the least, given the fact that in a short amount of time, they have moved away from the United Kingdom and also stepped down from their duties as senior royals.
One thing that remains constant is how much they adore their son, Archie Harrison. The day that he was born, Prince Harry gave an interview in which he couldn't stop smiling, saying that the newborn was "to die for." Several days later, Archie made his debut with his proud parents at Windsor Castle, and it was evident as to just how happy Meghan and Prince Harry really were.
It is almost as if they were born to be parents, and fans around the world couldn't be happier for the Sussex family. Recently, Archie turned a year old, and there is no doubt that it was a very special event. Now, a royal source is revealing the insider details of how Meghan and Prince Harry celebrated Baby Archie's first birthday.
Who is Archie Harrison?
RELATED: Prince William and Kate Middleton Reportedly Miss Prince Harry More Than Meghan Markle But Here's Why It's Normal
The son of Meghan and Prince Harry is as cute as can be, and when comparing pictures, it is quite difficult to say which parent he resembles more. According to Town & Country, the child was famously not given a royal title when he was born, since his parents want him to have as "normal" of an upbringing as possible.
Fans have not seen all that much of Archie since his birth over a year ago, and when pictures were shared of him on his first birthday, it was astonishing to see just how much he had grown. Born at the Portland Hospital in London, England, Archie's first home was in Windsor and the family now lives in LA.
In the past year, he also went on a royal tour of Africa with Meghan and Harry, and the family also spent some time in London, making Archie one well-traveled toddler. 
Archie turned one
RELATED: What Is Meghan Markle and Prince Harry's Parenting Style? An Overview of How the Duke and Duchess of Sussex Are Raising Baby Archie
Now that the family is living in California, that is where Archie was when he celebrated his first birthday. His proud mother shared a video of him sitting on her lap and adorably enjoying a story that she was reading to him on his birthday. The book was the children's book Duck! Rabbit!.
Supposedly, Prince Harry himself was the one who actually took the pictures, and from looking at them, it is easy to come to the conclusion that Archie was having the time of his life. The young child laughed as he turned the pages of the book, and it was almost as if he couldn't get enough of storytime with his parents, and didn't want it to end.
The video was to support the @SaveWithStories campaign in the U.S., which strives to help children impacted by the COVID-19 pandemic.
The insider details of how the Sussexes celebrated Archie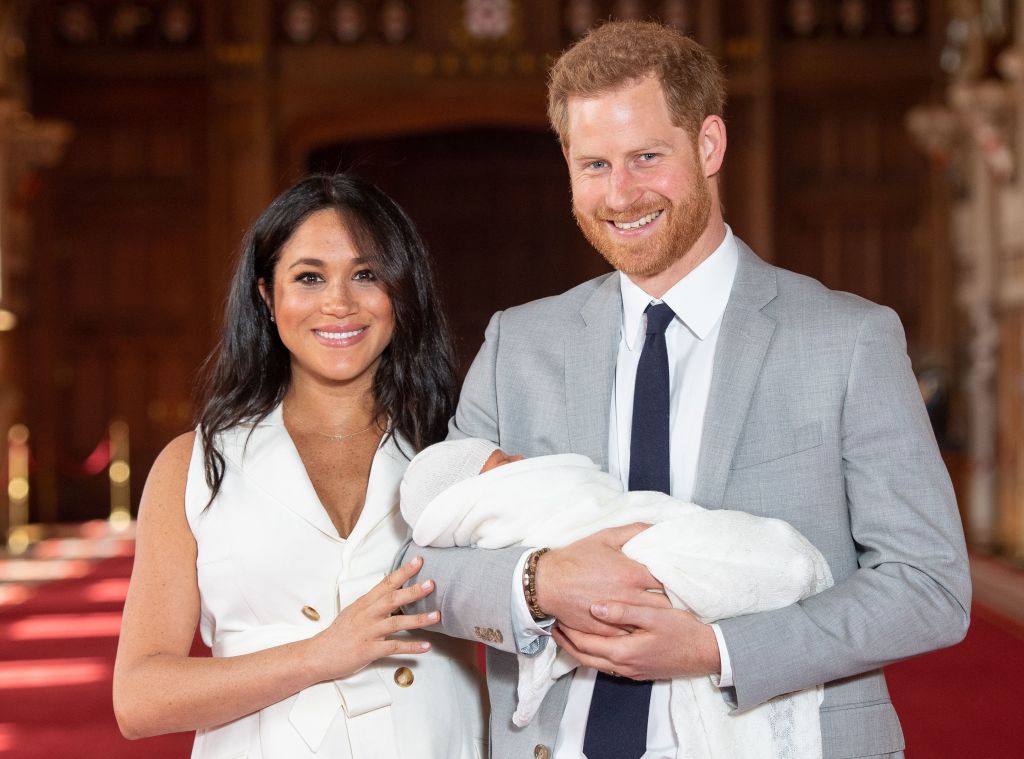 A first birthday is a big deal, and Meghan and Prince Harry were over the moon to hold a celebration for their son. So, what did they do to honor the big day? People reports that although they weren't able to have a party due to the current pandemic, that didn't stop them from having a great day.
Meghan baked a cake for the occasion. "Meghan made the cake — strawberries and cream," a source tells PEOPLE. "And Harry helped with decorations and blew up balloons."
The family also had a video call with loved ones. "They Zoomed with godparents, friends and family and had a really simple but incredibly joyous day," says the source.
The birthday boy interacted with the family's two dogs, who are apparently his closest friends. They might not have been with the rest of the royal family, but it still looks like Archie had quite an amazing first birthday.