The Internet is Cringing at Khloé Kardashian Once Again
Khloé Kardashian has had her share of cringe-worthy moments on and off of Keeping Up With the Kardashians. Whether it's her nauseating posts of inspirational quotes or the lingering drama from the Tristan Thompson cheating scandal, Kardashian just can't seem to get back in fans' good graces.
Just last year, the reality show's publicist told the family that Khloé was the viewers' favorite, but now it seems the tides have turned, and if her reaction to the cheating scandal wasn't bad enough, her Febreze plugs certainly aren't helping her image.
Khloé Kardashian poses with bedazzled Febreze bottles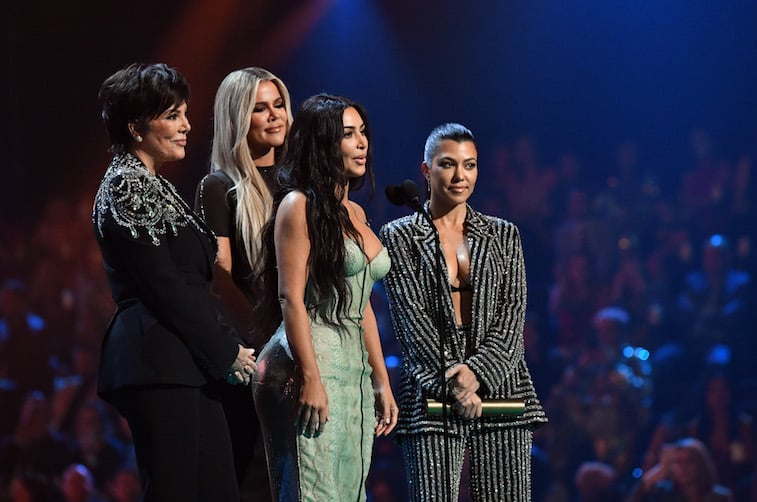 In the world of the rich and famous, there are certainly stories of over-the-top extravagance such as golden toilets and pieces of jewelry that can cost more than the average American's mortgage.
At this point, fans are pretty desensitized to the amount of money they Kardashians will spend on parties, clothes, houses, and whatever else their hearts desire. Even so, fans could not abide by the bedazzled Febreze bottles that made an appearance in Kardashian's recent paid Instagram partnership.
"This spon con Khloe Kardashian for febreze is sending me thru the roof … it's so awful. the bedazzled bottles … the pose with the bottles in the background? So deeply awful it's almost genius tbh," one Twitter user wrote.
"Tonight I'm thinking about the Febreze intern out there who had to sit and bedazzle these bottles for Khloe Kardashian," another posted.
Comments on the image weren't much better and even lead to debates about the environmental impact of the product and the toxins it contains. Kardashian didn't take the comments to heart, and in fact, doubled down.
Khloé Kardashian danced with her daughter and a bottle of Febreze
As if the bling-encrusted bottles weren't enough, Kardashian shared and even more cringe-worthy post: spraying Febreze all over True's bedroom while the two of them danced. This wasn't her first video dancing with True, and while the other was heartwarming and adorable, the Febreze promoting follow-up left fans with a bad taste in their mouth.
In a Reddit thread entitled "The cringe is real. Dancing with a bottle of febreze!" on the KUWTK subreddit, fans were quick to call her out. One pointed out that Febreze is beneath her and she should leave that to the Instagram influencers. Another commenter called the video, "the epitome of being embarrassing and cringey." Yet another said, "I'm kind of just over Khloe and her Instagram at this point."
Some were quick to defend her, urging others to stop "hating," but overall the opinion veered on the side of disapproval, if not outright disgust.
Khloé Kardashian and 'Twisted Love'
Kardashian, much like the rest of her family, is a businesswoman.  She has her own clothing line, hosts a show, and is an executive producer of a new show now as well. 
The show is out on the ID channel and is called Twisted Love.  Though her love life disasters never lead to anything as serious on the show, which features crimes as terrible as murder, Kardashian certainly has had her share of embarrassments and heartbreaks.
Not only did Thompson cheat on her while she was pregnant with True, but he cheated again, and with long-time family friend Jordyn Woods. 
Kardashian wrote on her Instagram story: "We had such a great response to Twisted Sisters that we created a new show called Twisted Love, which premieres February 3. These crazy crimes of love and passion are shocking!! Can't wait for you guys to watch with me. @investigationdiscovery #TwistedLove."
Fans seem to be liking the show and have taken to tweeting the hashtag on repeat, urging others to watch.