Are Any of 'The Jeffersons' Cast Members Still Alive Today?
The Jeffersons is a TV show that just about everyone has heard of with the "Movin' On Up" theme song you can't help but sing every time you think of it. The series starred Sherman Hemsley, Isabel Sanford, Franklin Cover, Roxie Roker, and Marla Gibbs.
The popular sitcom ran from 1975 to 1985 but gained new generations of fans years after it went off the air thanks to reruns and streaming on various platforms. Today, fans are asking the question: Are any of the show's cast members still alive? Here's the answer to that, plus a few things you may not have known about the actors who starred on The Jeffersons.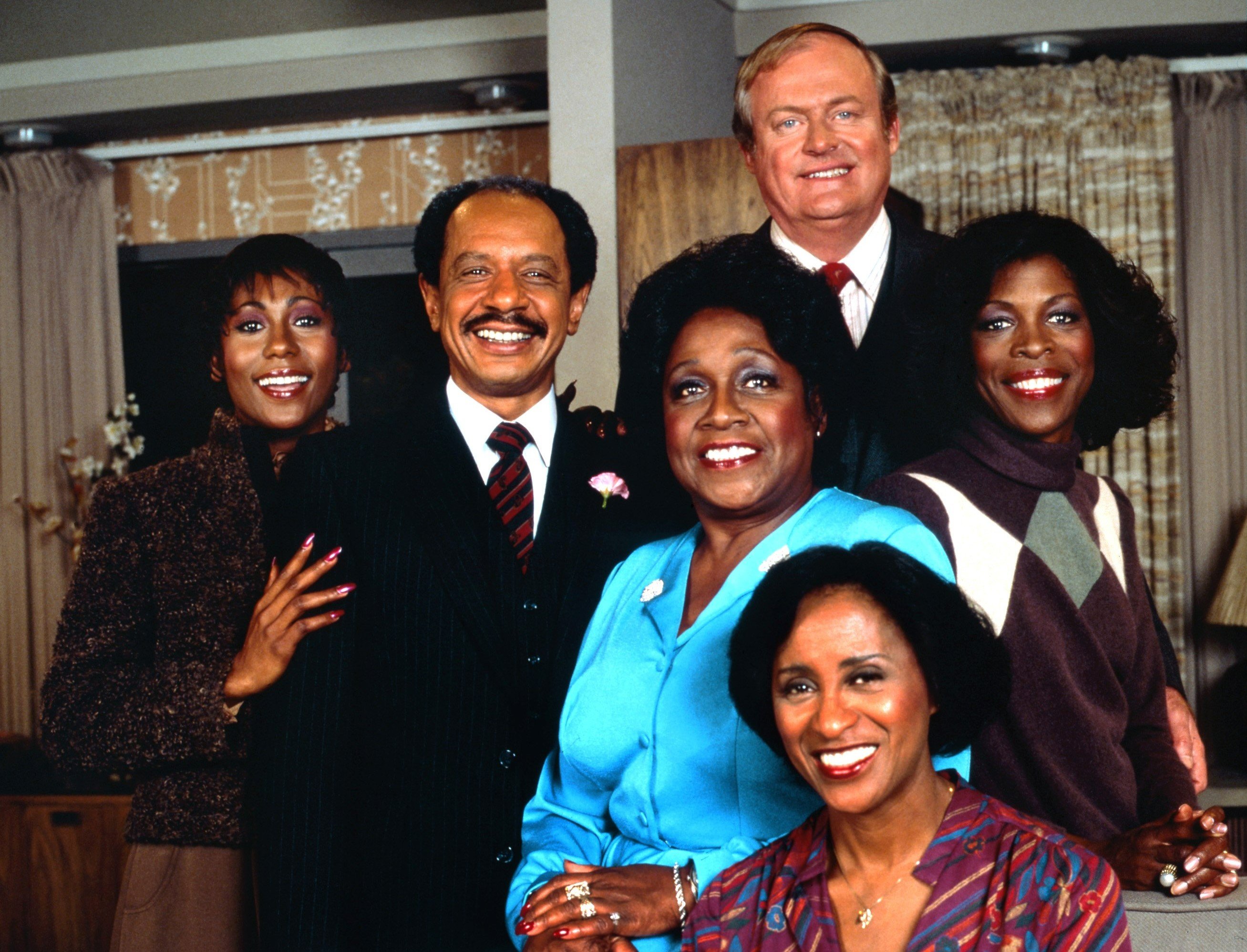 Sherman Hemsley
Hemsley was born on Feb. 1, 1938, in Philadelphia. He starred in the role of George Jefferson, a character he also played on All in the Family from which The Jeffersons is a spinoff. Hemsley continued working in television after the show was canceled and even reprised his famous role on The Fresh Prince of Bel-Air, Tyler Perry's House of Payne, and in a number of commercials over the years. Hemsley was also known for playing Deacon Ernest Frye on the show Amen.
The actor was never married and did not have any children. He died on July 24, 2012, at his home in El Paso, Texas, from superior vena cava syndrome. He was 74.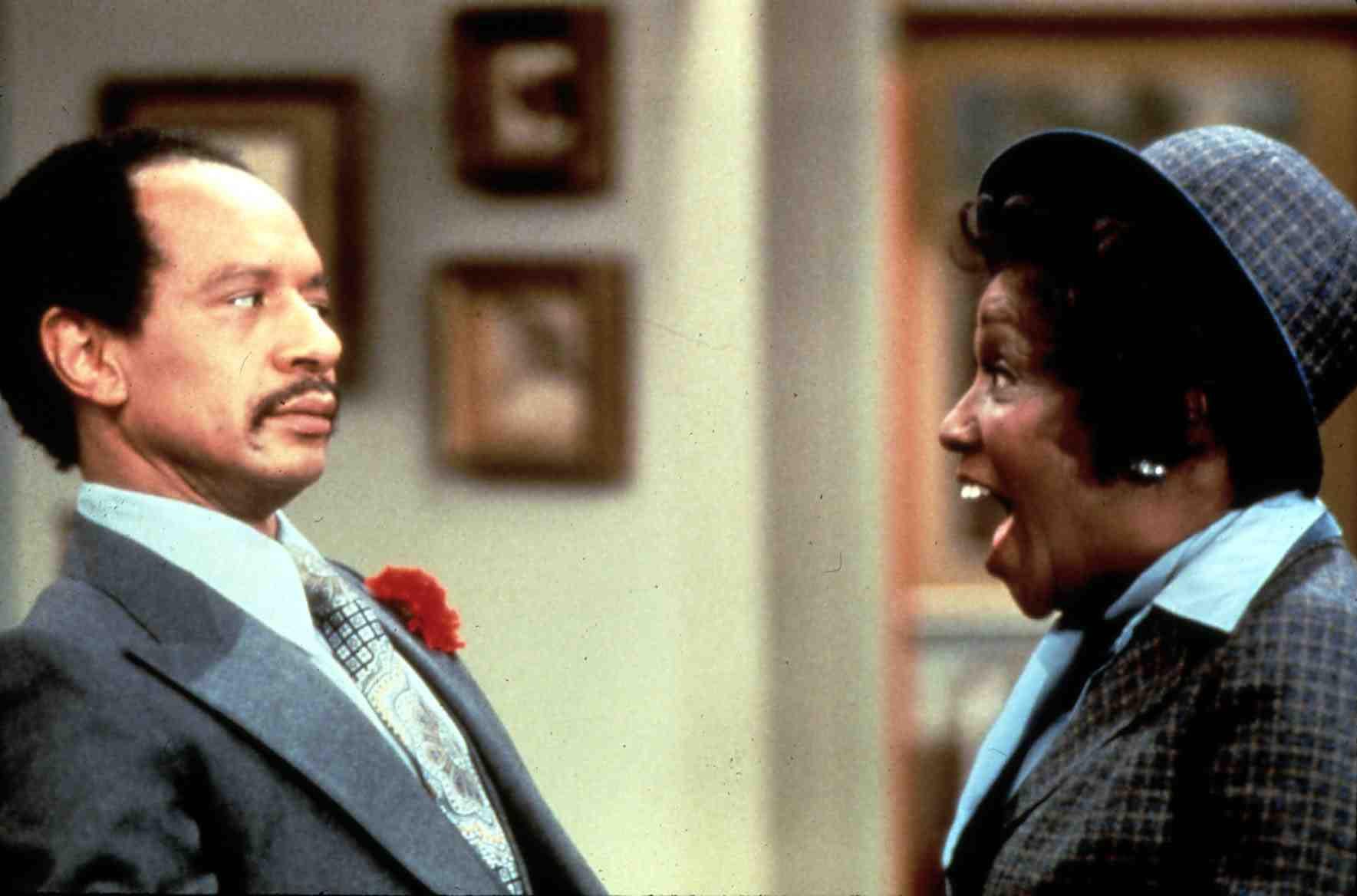 Isabel Sanford
Sanford played George's wife Louise "Wezzy" Jefferson. She was born Eloise Gwendolyn Sanford on Aug. 29, 1917, in the Harlem section of New York City and also started on All in the Family with Hemsley.
IMDb noted that Sanford was a Broadway stage actor for nearly three decades before she started working in Hollywood. One of the gigs she had before starring on the popular sitcom was as a supporting cast member on The Carol Brunett Show. Sanford had two sons and one daughter. She died on July 9, 2004, from heart disease. She was 86.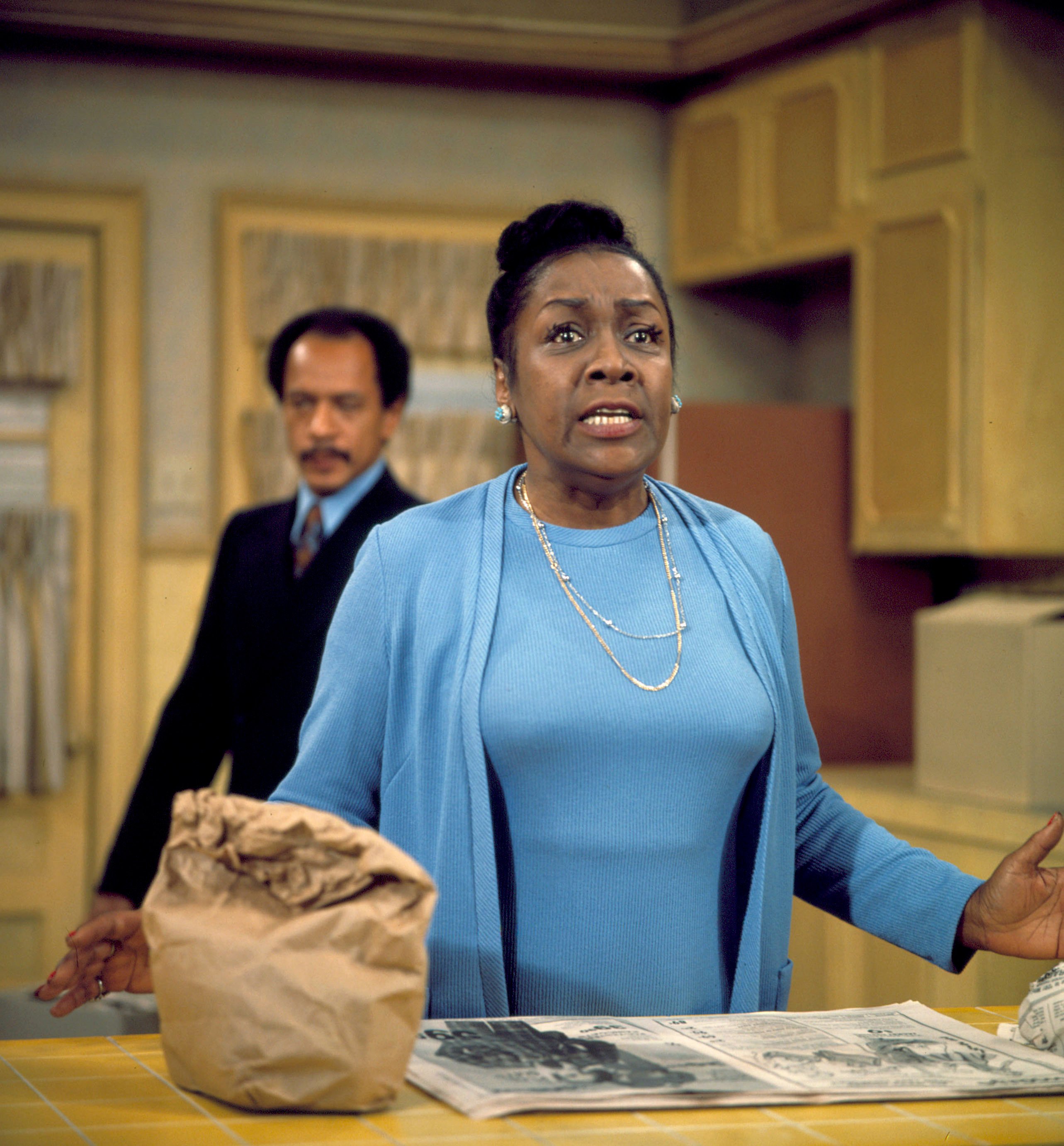 Franklin Cover and Roxie Roker
Franklin Cover and Roxie Roker played Tom and Helen Willis, a couple who lived in the same high-rise building as the Jeffersons. They were the first interracial couple to be shown on primetime television and were the target of some of George's jokes.
Cover was born on Nov. 20, 1928, in Cleveland, Ohio, and had several guest TV appearances following the cancellation of The Jeffersons. Cover was married with two children. His son, Bradford, is an actor as well having appeared on Law & Order. Cover died on Feb. 5, 2006, of pneumonia. He was 77.
Roker was born on Aug. 28, 1929, in Miami, Florida. Like her Jeffersons character, Roker was married to a white man. She is known not just for her role as Helen Willis on the series but also as the mother of musician Lenny Kravitz. Moreover, she and Today weather anchor Al Roker are second cousins once removed. Roker died of breast cancer on Dec. 2, 1995. She was 66.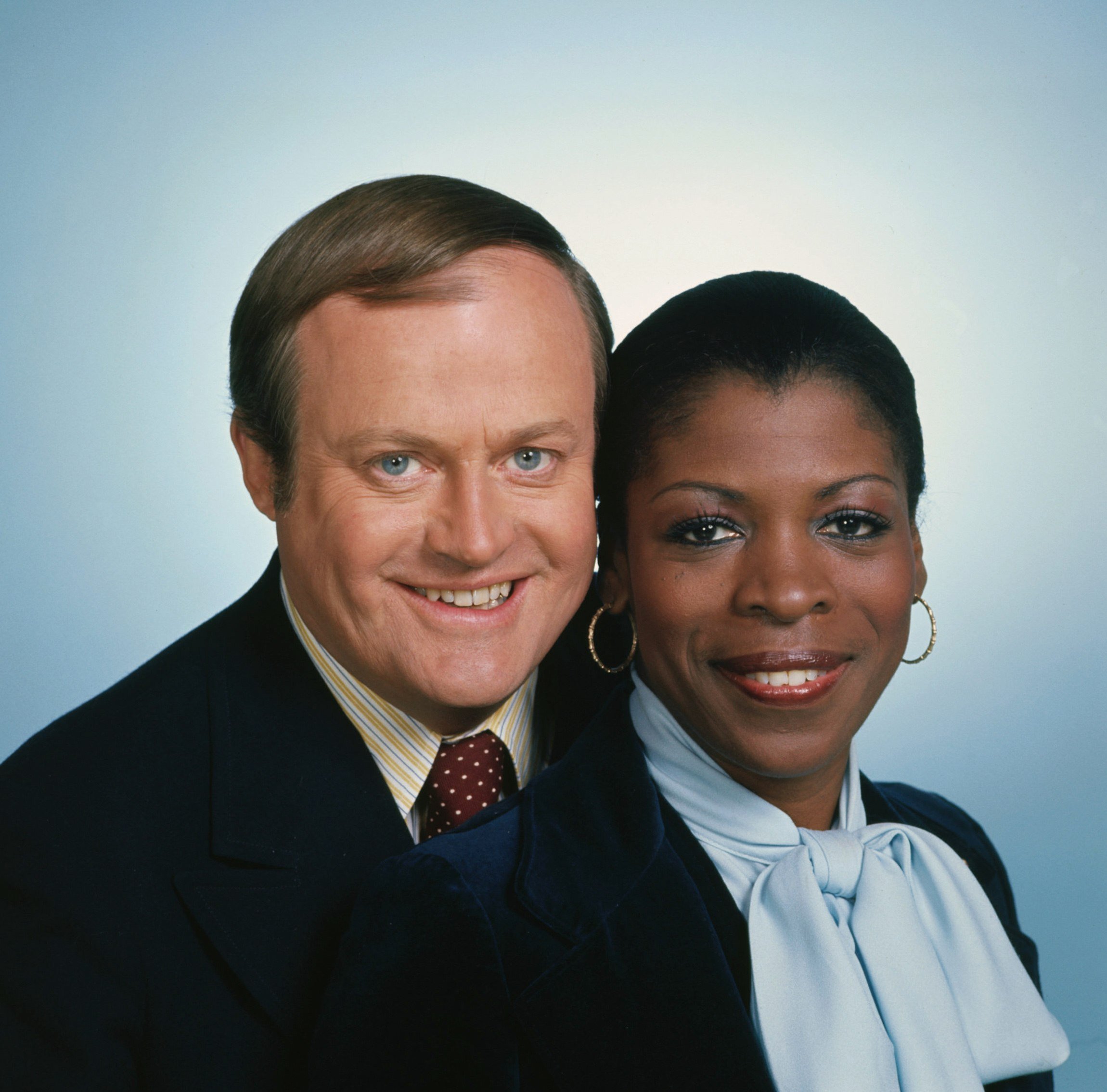 Marla Gibbs
Gibbs, who played the Jeffersons' housekeeper Florence, is still alive today. Gibbs was born Margaret Theresa Bradley on June 14, 1931, in Chicago, Illinois. When the series ended, Gibbs took on other TV roles including portraying Mary Jenkins on the sitcom 227. In 2019, she surprised everyone when she made a cameo during the ABC special Live in Front of a Studio Audience: Norman Lear's All in the Family and The Jeffersons. Gibbs has also been featured on the shows This Is Us, Black-ish, and Scandal.
Gibbs has three children. Her daughter Angela Gibbs has been featured on Sanford and Son as well as the films Together Brothers, Drumline, and Think Like A Man Too.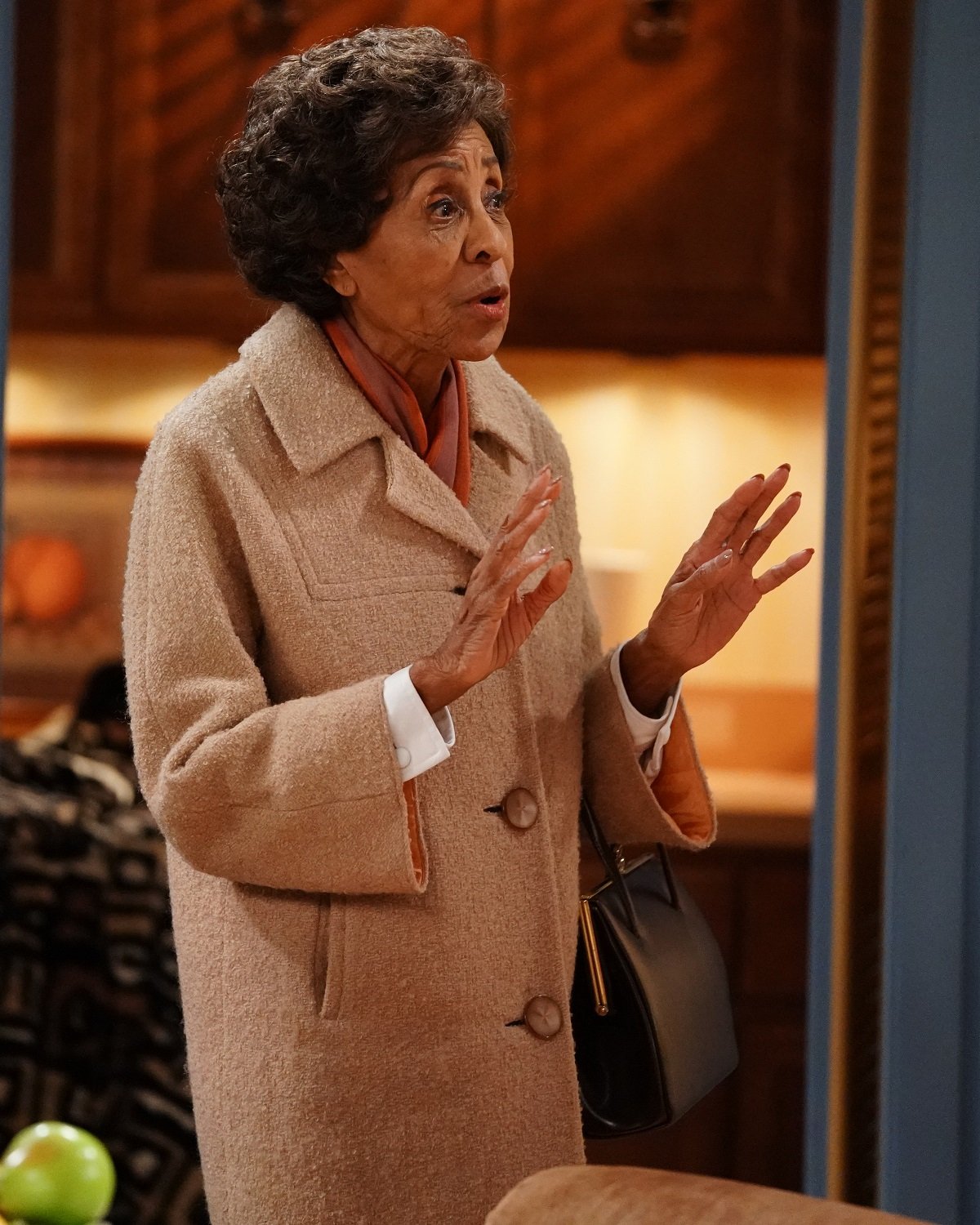 Berlinda Tolbert and Mike Evans
Mike Evans played George and Louise's son, Lionel Jefferson, on both All in the Family and The Jeffersons. The actor was born on Nov. 3, 1949, in Salisbury, North Carolina. After the first season of The Jeffersons, Evans left to pursue other projects, however, he returned in the sixth season and played the part through the eighth season. In addition to acting, Evans was a writer on the series Good Times.
He married Helena Jefferson in 1976 and they had two children together. Helena died of breast cancer on Sept. 11, 2002. Four years later on Dec. 14, 2006, Evans died of throat cancer. He was 57.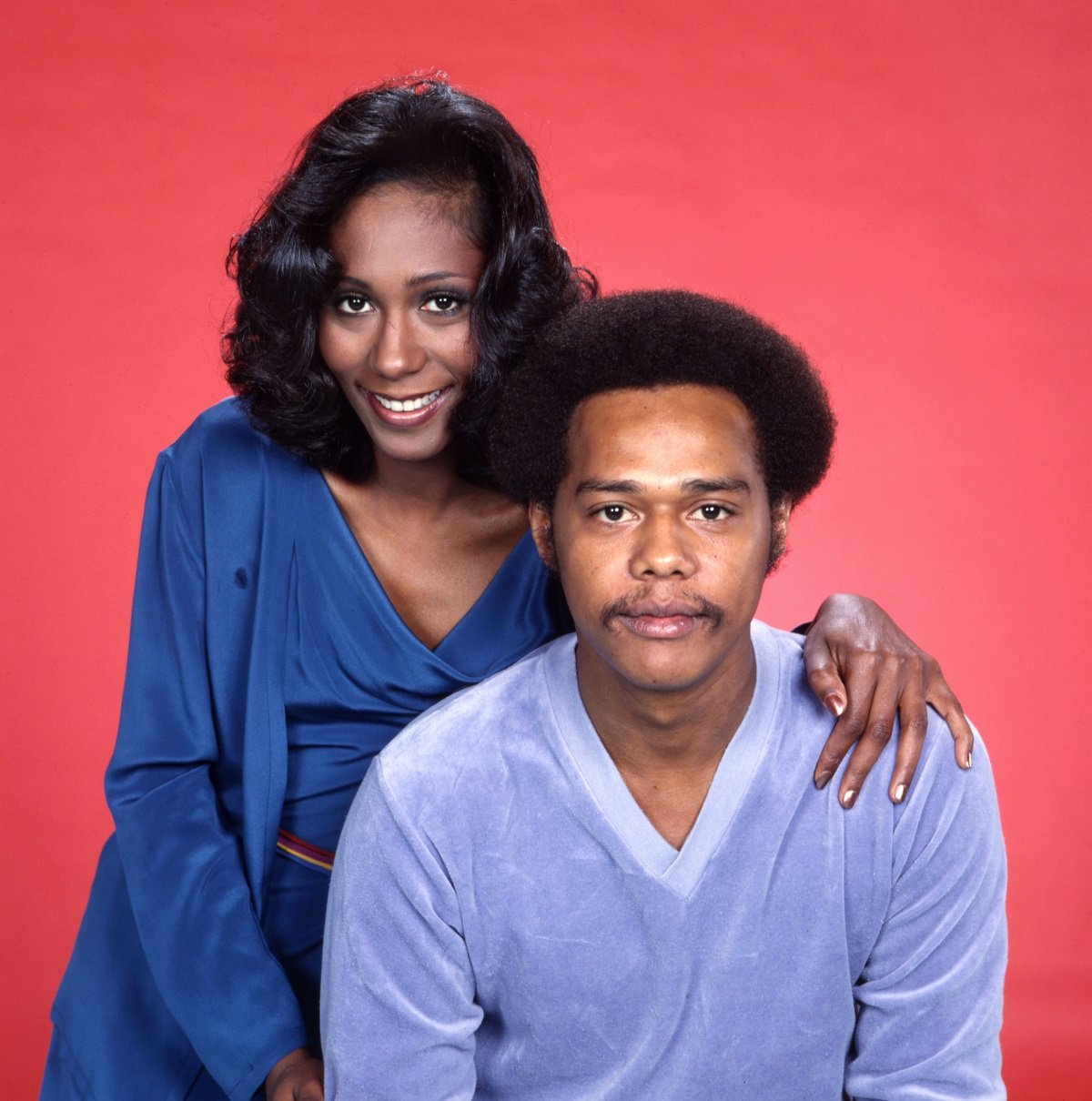 Berlinda Tolbert, who played Lionel's wife and the daughter of Tom and Helen Willis, joins Gibbs as the only surviving member of the original cast. Tolbert was born on Nov. 4, 1949, in Charlotte, North Carolina. These days she lives a quiet life with her husband journalist Bob Reid who she has been married to since 1979.
RELATED: Are Any of the 'I Dream of Jeannie' Cast Members Still Alive Today?