'The Jeffersons' Featured the First Transgender Character On a Sitcom
The Jeffersons is a TV classic and until 2012 (when Tyler Perry's House of Payne beat it) was the longest-running sit-com featuring a predominantly Black cast. It ran on CBS for 253 episodes from 1975-1985.
Very few remember that it was a spinoff of All in The Family and is still one of the most successful spinoffs of all time. It was a groundbreaking TV show that would probably have trouble getting on the air today.
It broke through barriers dealing with racism honestly and prominently featuring a married interracial couple. What many people don't realize is that, according to MeTV, it was also the first sitcom to feature a transgender character.
Although iconic writer and producer Norman Lear would later write a recurring transgender character into his soap opera parody All That Glitters, the first transgender character appeared in a The Jefferson's episode titled "Once a Friend."
Who were the characters on 'The Jeffersons'?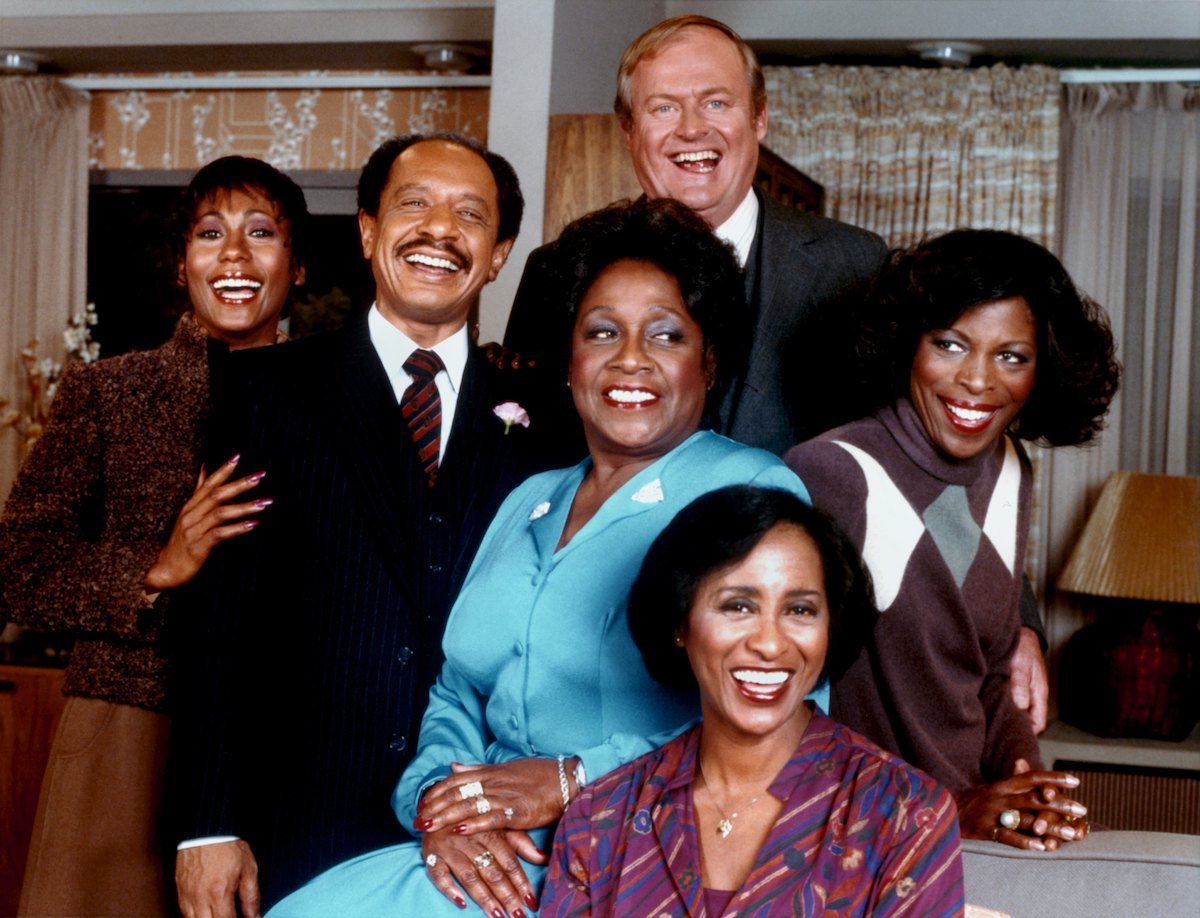 The main characters were George Jefferson (Sherman Hemsley), his wife Louise (Isabel Sanford), their son Lionel (played by both Mike Evans and Damon Evans during the run), their maid Florence Johnston (Marla Gibbs), and Louise's best friends Tom and Helen Willis (Franklin Cover and Roxie Roker). The main plot involved George, who ran a successful dry cleaning business, and his interactions with his friends and family.
What was the plot of "Once a Friend?"
According to IMDb: "George is excited when he learns that an old Navy pal is in town and wants him to stop by at his hotel for a visit." When George gets there, he is surprised to find that his buddy Eddie now prefers Edie as it turns out Edie had gender reassignment surgery.
The episode deals with George's shock and Louise's fear that George is cheating on her. CBS aired this episode in season four, episode three, and Veronica Redd played Edie. 
Norman Lear, the prolific writer, and producer of dozens of successful TV shows, also had a little know sitcom in 1977 called All That Glitters, a soap opera parody where he reversed traditional sex roles of the 1970s. Women are the physically stronger sex, and society pressures men to be stay-at-home husbands. It also featured the first recurring transgender character Linda Murkland played by Linda Gray.
Why were these shows so groundbreaking?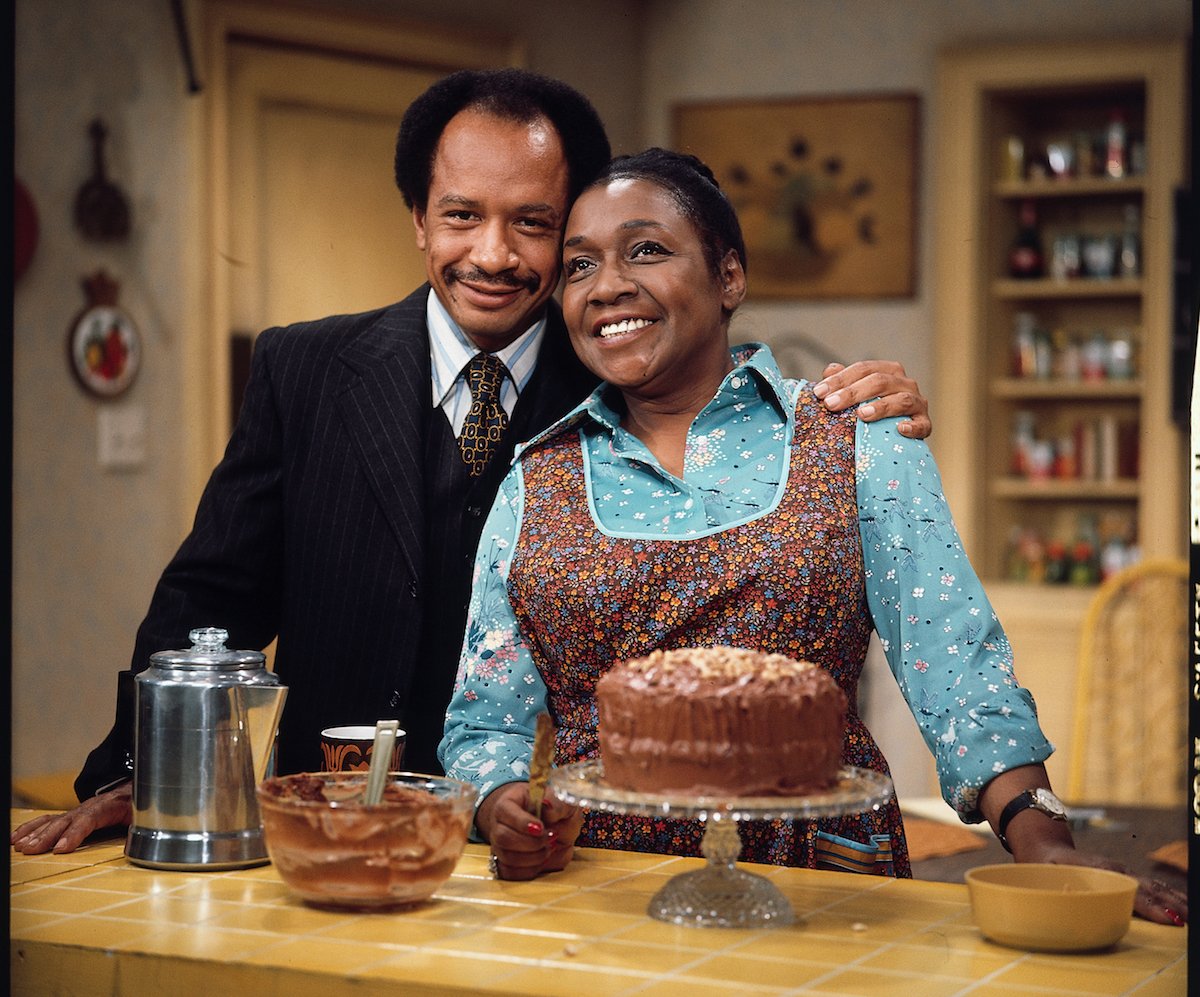 In the 1970s, no one talked about the issues that Lear so casually brings up in All in the Family and The Jeffersons. Many of these issues, such as systemic racism, the difficulties of interracial marriage, the generation gap, and transgender rights, simply were not discussed on television.
Lear did the unthinkable, at the time. Not only did he talk about these issues, but he also made these characters likable and approachable.
Until then, if a TV show mentioned any LGBTQ characters, it was done with a negative connotation. Lear let people see that these characters were not two-dimensional stereotypes but living breathing characters who had depth.
In an interview with the Harvard Business Review, Lear said: "I never thought of the shows as groundbreaking, because every American understood so easily what they were all about." Lear goes on to talk about how although people talked about these issues around their house and in schoolyards.
It wasn't on TV. The biggest problems anyone faced on sitcoms before All in the Family and The Jeffersons was that "Mom dented the fender or the boss is coming to dinner, and the roast is ruined. America had no racial problems, no economic problems. Women didn't get breast cancer, men didn't get hypertension."
According to Slate, Sony is thinking about rebooting All in the Family and The Jeffersons. It will be interesting to see if the remakes have the guts to be as raw, groundbreaking, and controversial as the original.