The Job No One Knew Prince Andrew and Prince Edward Had on Prince Charles and Princess Diana's Wedding Day
Prince Charles and Princess Diana were married on July 29, 1981, in what was dubbed "the wedding of the century."
The ceremony lived up to the hype with Diana's trend-setting gown, her 25-foot-long train, and thousands of onlookers packing St. Paul's Catherdral as 750 million more watched from around the world. And on that day Prince Charles' younger brothers, Prince Andrew and Prince Edward were assigned a job you might not have expected.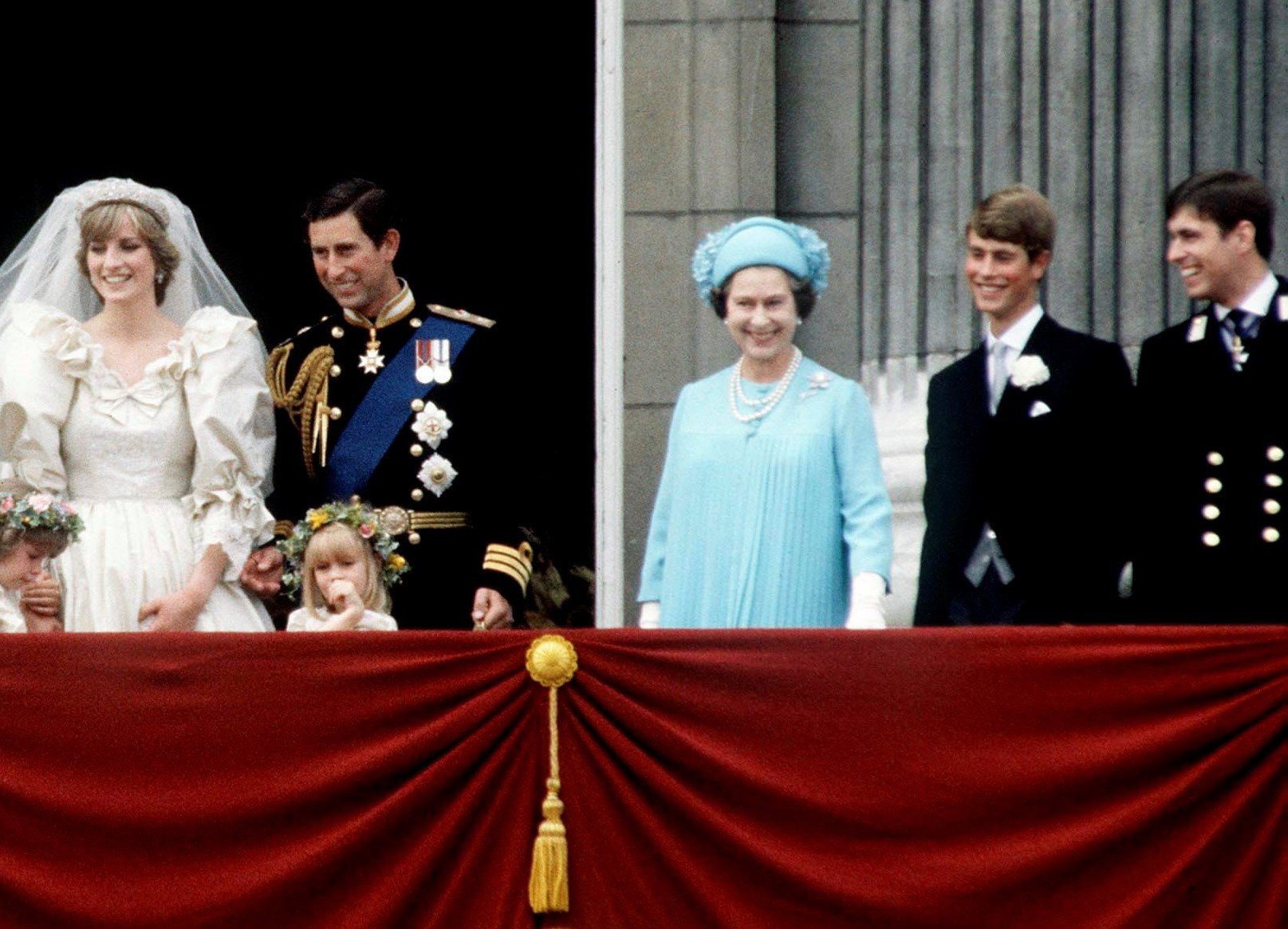 What Prince Andrew and Prince Edward were assigned to that day
Charles chose Edward and Andrew as his supporters (the equivalent of best man) when he wed Diana. But the princes also had another specific job to do that day that some thought would have been done by palace aides.
Brides.com reported that it wasn't royal staffers but rather the future king's siblings who attached the "Just Married" sign as well as silver and blue balloons to the carriage that took Charles and Diana to Waterloo Station. The newly-married couple spent two nights in Hampshire before embarking on a two-week cruise through the Mediterranean on the Royal Yacht Brittania.
RELATED: Video of Queen Elizabeth's Son Prince Edward Shocks Royal Fans With Strange Way He Cuts a Cake
Prince Andrew is responsible for this moment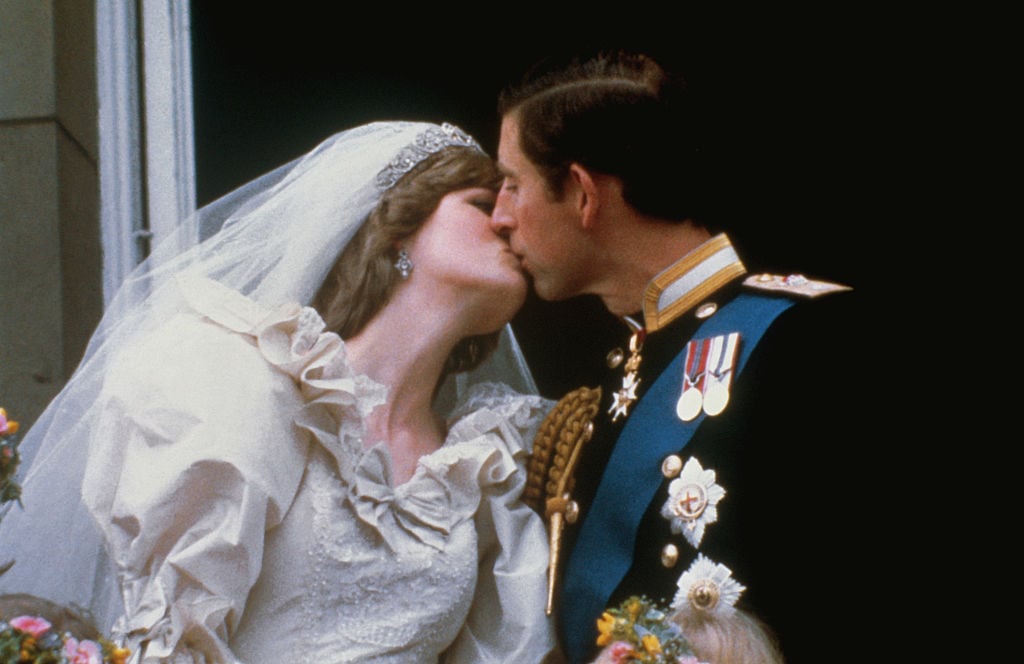 There is an iconic moment that happened after the Prince and Princess of Wales tied the knot which occurred on the balcony of Buckingham Palace that Prince Andrew is responsible for.
When the newlyweds appeared on the balcony and shared a kiss they started a post-royal-wedding tradition. However, that idea wasn't Charles or Diana's and may have never happened if it wasn't for Prince Andrew.
The Express noted that according to Diana's biographer Andrew Morton, the idea to do that was a spur-of-the-moment nudge from the Duke of York.
"On the palace balcony later, it was Andrew who was responsible for that kiss," Morton said. "As bride and groom waved happily to the hundreds of thousands thronging outside the palace, Andrew urged Charles: 'Give her a kiss!' Big brother obliged, to the delight of the nation."
Prince Andrew teased Princess Diana about this after the wedding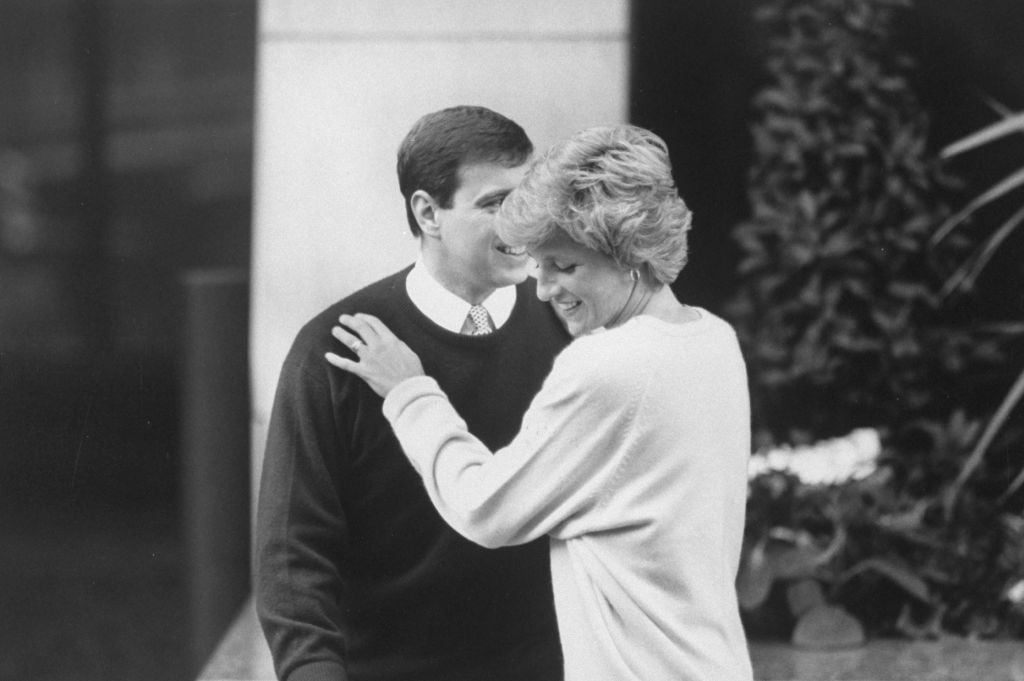 RELATED: Was Princess Diana Expected To Marry Prince Andrew Instead of Prince Charles?
Morton also revealed that following a miscue when Charles and Diana exchanged vows, Prince Andrew teased the princess during her wedding reception.
Morton stated that Charles' brother caught Diana's slip-up when she agreed to take the hand of "Philip Charles Arthur George," and decided to have a little fun with her for calling Charles by his dad's name first.
"It was the wedding of the decade when Charles married Lady Di and [Prince] Andrew carried the ring to the marriage ceremony televised around the world from St Paul's Cathedral," Morton wrote. "At the Buckingham Palace reception afterward clown Prince Andrew was on his best form, teasing his new sister-in-law and telling the new Princess of Wales: 'You married my father.'"