'The Joe Rogan Experience': Donald Trump Agrees to Debate Joe Biden if Joe Rogan Moderates
Fans of The Joe Rogan Experience have political crossover on both sides of the aisle, but these days, the fanbase seems to be leaning gradually farther right. As Rogan has increased the frequency of guests with questionable opinions and ideologies — folks like Alex Jones, Jordan Peterson, Ben Shapiro, and Milo Yiannopoulos — his fanbase has morphed in turn. Now, Donald Trump has excitedly accepted a suggestion to have Joe Rogan moderate an extra debate with Joe Biden. Whether or not that's likely to become a reality remains to be seen, but many of Rogan's fans are here for the idea. 
Donald Trump agrees to extra debate with Joe Biden 
The moderators for the 2020 presidential debate have already been decided upon, but that's not stopping Donald Trump from dreaming big. At least, according to his recent tweet about Joe Rogan. 
MMA fighter Tim Kennedy took to Twitter to suggest Donald Trump appear with Joe Biden for a debate moderated by Joe Rogan. 
"On my podcast with @joerogan he offered to moderate a debate between @JoeBiden and @realDonaldTrump. It would be four hours with no live audience. Just the two candidates, cameras, and their vision of how to move this country forward. Who wants this?" wrote Kennedy. 
Donald Trump retweeted the suggestion, replying, "I do!"
Joe Biden has not made any reply to the suggestion. And while it seems unlikely he'll grant the suggestion attention, Rogan has suggested Joe Biden won't appear for all of his planned debates, even betting his guest $100 that he couldn't do it. 
"Biden's not going to do it. I don't think he can. I don't think he can stand there for that long and last," said Rogan. 
Joe Rogan dislikes Joe Biden, claims he'd vote Trump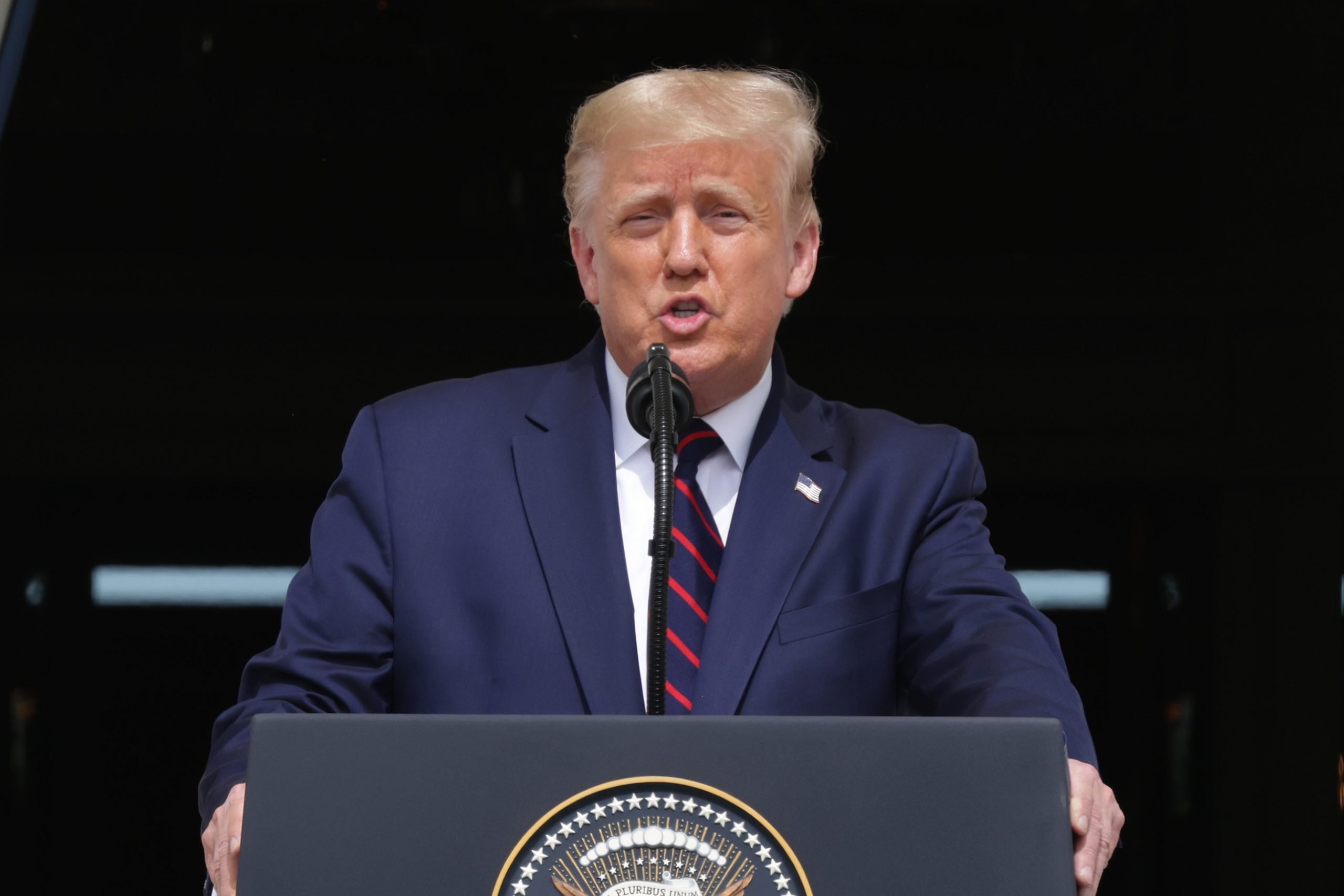 Joe Rogan's comments should come as no surprise to his fans. The podcaster and comedian — who has admitted that he doesn't consider himself a political expert and that he doesn't tune into politics — has claimed he'll be voting for Trump instead of Joe Biden. 
Rogan has a chip on his shoulder when it comes to Biden and marijuana, as evidenced when he called the nominee a "knucklehead" for his views. 
"You still have knuckleheads like Joe Biden, literally yesterday, saying that he thinks marijuana is a gateway drug," an irritated Rogan said after the Democratic debates. 
As for his plan to vote for Trump, Rogan said, "I'd rather vote for Trump than [Biden]. I don't think [Biden] can handle anything. You're relying entirely on his cabinet. If you want to talk about an individual leader who can communicate, he can't do that. And we don't know what the f*ck he'll be like after a year in office."
Joe Rogan fans react to the news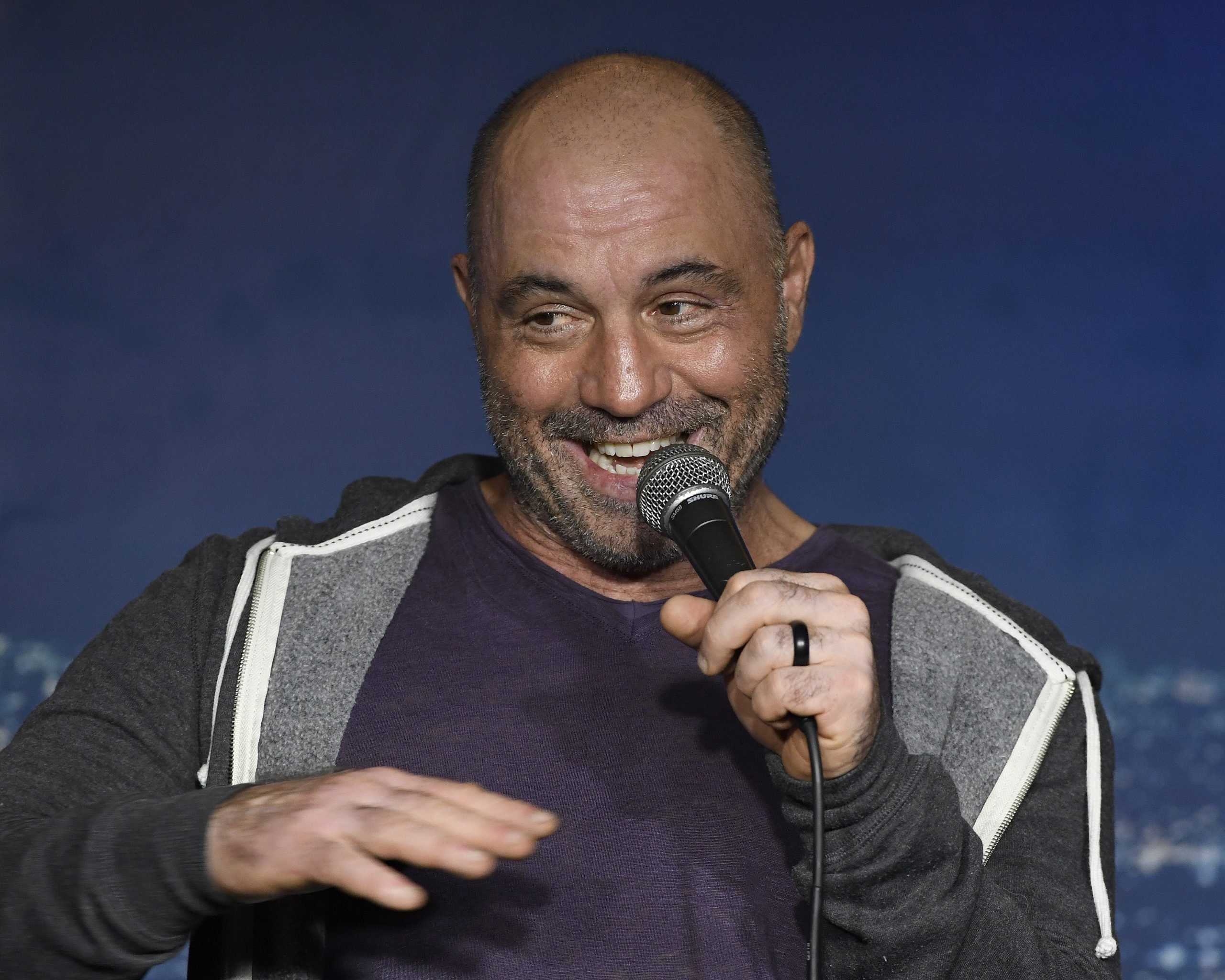 Fans of The Joe Rogan Experience seemed eager to witness the debate moderated by Joe Rogan, but many simply seemed to think it was unlikely. 
"No way in hell does the DNC let Biden do this. I'd put a thousand dollars on it," wrote one Redditor.
"A long format, open discussion instead of clips taken out of context and 30 second scripted interviews?? Obviously never going to happen but would be dope," wrote another user. 
"And that is how you legalize DMT. Big brain move JR!" joked one fan.